'Early Servicemen Of Tamborine – 2'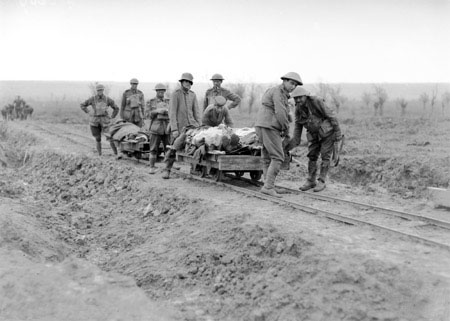 For this edition, we are going to feature another resident who was a member of our early armed forces in WWI: The names listed on the Tamborine Memorial Hall Honour Roll Board of servicemen from the Tambourine District who fought in World War I from 1914 to 1918 are: F Adkins, William Henry Birley, Bertram Bernard Delpratt, Maurice George Delpratt, Robert Leuyns Delpratt, Douglas Martin Fraser, Francis Joseph Healy, John Martin, Robert Patrick Wright Martin, Frederick George Stubbs, and Michael Walsh. In the previous edition, we featured: F Adkins and William Henry Birley. With help from various war memorial sites, including www.canungraansweredthecall.org.au, we will present some information on Francis Joseph Healy:
FRANCIS JOSEPH HEALY – Although listed on the 'Canungra Answered the Call' website as 'Francis Joseph Healey', his surname is spelt as "Healy" on his service record and is also shown on the Tamborine Memorial Hall
Honour Roll Board as 'Healy F.'. As well enlistment papers record the WWI serviceman as 'Francis Joseph Healy' – with service number 6135, British born, residing in Brisbane, Queensland. He was described as being 5 feet
8½ inches tall, 140lbs, and of fresh complexion with blue eyes and light brown hair. The record also indicates he was a farmer, unmarried, and 28 years and 1 month old when he enlisted on 4th October 1916. His permanent address was recorded as Lamington, Beaudesert, Queensland, and his next of kin was listed as (Friend) Mr Richard Walsh who also resided at Lamington, Beaudesert, Queensland. Richard Walsh was recorded on the electoral roll as originally residing in Tambourine in 1895, and a farmer at Christmas Creek in 1903, as well as a member of the Christmas Creek Jockey Club in 1910.
On 27 October 1916, Francis embarked on the Brisbane A74, Marathon as part of the 25th Battalion, and disembarked in Plymouth on 9 January 1917 where he began his military training. His statement of service then tells that he contracted mumps, like so many other soldiers of the Great War, and was admitted to Parkhouse Hospital in North Manchester. Francis later returned to the Australian Training Battalion at Rollestone on 14 March for further preparation before embarking for the Western Front from Southampton on 25 June 1917.
After joining his battalion in the field in France on 15th July, Francis would have been among the troops in the second division's first wave of the successful attack at Menin Road in Belgium on 20 September 1917. The next
entry in his service record shows Francis being wounded in action, suffering a gunshot wound to the armpit, when the 25th Battalion helped capture Broodseinde Ridge, in the Ypres sector. The battle for Broodseinde
Ridge in Belgium on 4 October 1917 saw 1,279 Australian troops die in just one day of fighting – the deadliest day in Australia's military history where Australia suffered a total of 6,432 casualties with 1,279 killed and 5,153
wounded. Private Francis Healey did not return to the front lines until 11 December 1917. In late March of 1918, Francis was sick in hospital. He rejoined his unit on 5 May and was with the 25th Battalion as it fought at
Morlancourt, Hamel, Amiens and through the Somme Valley – helping to push the German Army towards defeat.
Weakened by casualties, the 25th Battalion was ordered to disband in September so its men could be used to reinforce other battalions which resulted in a 'mutiny' by the men who saw disbanding as an attack on their
identity. The battalion won a temporary reprieve and fought its last action at Beaurevoir on 3 October 1918 to succeed in breaking through German defences. Nine days later, the 25th Battalion was disbanded and an entry
in red ink in Francis' service record on 12 October 1918 shows him being transferred to the 26th Battalion.
He returned to Sutton Veny in England on 25 June 1919, where he spent the following weeks waiting to return to Australia. On 2 August 1919, Francis boarded the Argyllshire and arrived in Melbourne on 22 September 1919. He was discharged from the Army in Brisbane on 8 November 1919, almost a year after the war had ended.
In the Beaudesert Branch Library's Local History Index, a Mick & Ann
Healy are indicated as being the first owners of the Mountain View (Property) at Maroon Road, Rathdowney, with Michael being a resident
of Burnetts Creek in the Beaudesert Shire in 1895/1905. Ann was also listed as being a domestic at Burnetts Creek in 1905. With Francis being 28 years old in 1916, this could indicate that Mick (or Michael) and Ann Healy were his parents. In 1903, a Thomas Joseph Healy was listed as being a farmer in Spring Creek at Glenapp, Running Creek; a Miss S Healy was a Rockbrook Party Singer in 1910; and an Andrew Healy attended Woodhill School in 1914 – maybe an uncle, possibly some siblings. The records are unclear, especially with Francis listing his next of kin as friend Mr Richard Walsh on his enlistment papers, but indications are his family would have had some note in the local district with F Healy being listed on the Honour Board as a tribute.
In the next edition we will feature more of the World War I soldiers listed on the Tamborine Memorial Hall Honour Roll Board, and their families from Tambourine …