Lomandra Grass Overtakes Open Spaces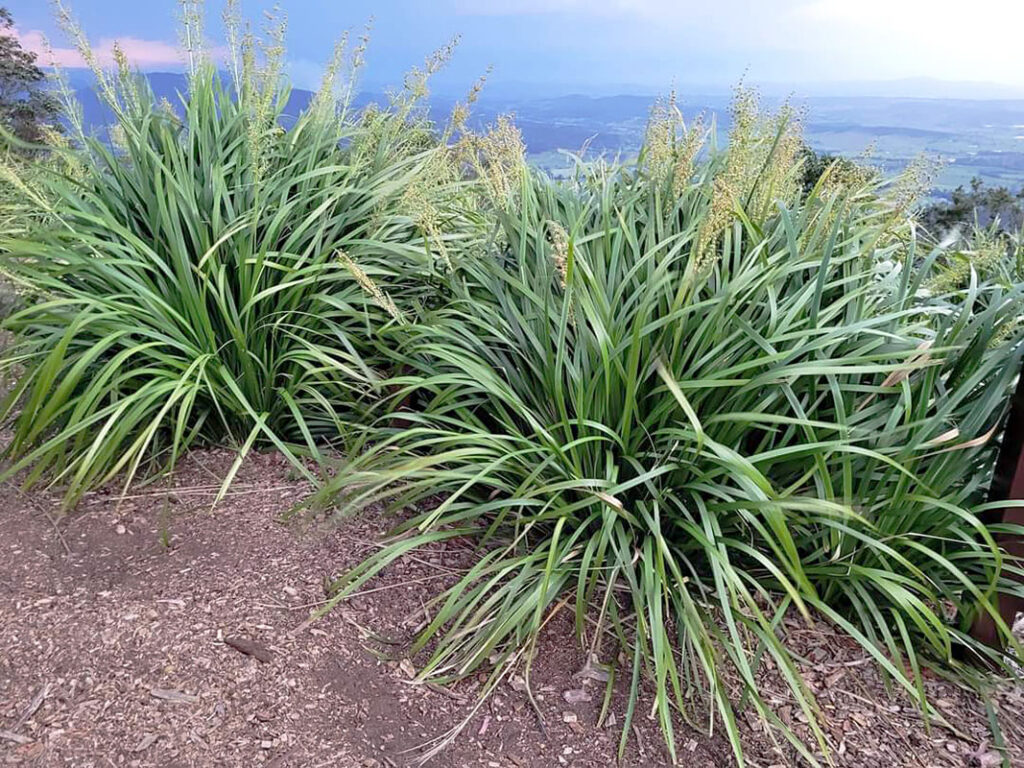 In response to Cr Derek Swanborough's information about the need for more open green space on the Mountain to accommodate the increasing population, it is of concern that the open spaces we have are being over-taken by Council's mass planting of lomandra grass.
Those who visit the Scenic Rim expecting the Lonely Planet's description of' one of the World's top ten regions to visit are going to go home disappointed if their access and visibility of our natural attractions are hidden behind
unruly lomandra.
This is not native to the Mountain, although it is an Australian native, Council calls it endemic. It is a tussock grass and grows easily from seed or clumps. Because of its ability to survive in harsh conditions, it is used in landscaping to retain landslip in rugged terrain where accessibility is a problem.
The grass is also being planted elsewhere across the Scenic Rim in public places, including Beechmont where it has been unwelcomed. I also noticed it planted in the car park near Tamborine Memorial Hall where shade trees would have been a much better option. This unattractive, impenetrable grass not only blocks views but prevents access by humans and animals that would normally enjoy the open space.
I recently spoke with someone who has spent fifty years coping with invasive species, Geoff Jones of Jones Vegetation Management.
Geoff says, "It is a very invasive species and should not be planted anywhere. In fact it should be declared a pest. It is invading creeks and is spreading across farmland on many farms that I do work on … IT IS A PEST and will end up being worse than Lantana, which is so bad along the coastal farms and, like the cane toad, is spreading over the Divide and heading West.
I have raised issue about this with SRRC previously where I have objected to mass planting of this grass around popular picnic areas, playground and even parking areas. Council's response has been that it is low maintenance and hardy, used as a green barrier to protect the root zone of trees, and that it reduces mowing and maintenance costs in council parks.
But it also restricts access and discourages use of these areas by picnickers along with Council's lack of toilets and rubbish bins. It reduces visibility of the surrounding area, particularly of children playing.
We are now about to lose visibility from our most popular Tamborine Mt Rotary Lookout where people would flock to sit and enjoy the fading sunset, without the obstruction of having to stand and peer through head-high lomandra grass.
The wide open spaces of the Mountain with the green velvet parklands where children could run and kick a ball while the grown-ups could relax under a tree, secure that they could observe the kids, without fear of them disappearing. This is why visitors come with their families to the Mountain and have done since the first sealed road outside of Brisbane was built
up the Mountain to accommodate them in the 1920s.
Sitting under trees is no longer possible. Nor watching the unobstructed view of sunsets, due to this Council's attempt to cut maintenance costs by the abundant plantings of a grass that will eventually envelop our open space, if what the experts say is true. You won't see wallabies scuttling around either as the tussock grass takes over their feeding ground. Birds and animals of the open forest need open grassland to forage. The grass will protect predators, even poisonous snakes and ticks.
It looks unattractive and untidy, harbouring dead sticks and seed stalks that are combustible.

By Julie Wilkinson
(RAG – Residents Action Group)