If It's Flooded, Forget It!!
A callout has been made by the citizens of Tamborine for a 'Flooded Road' sign to be placed at the roundabout to indicate when the road to Beenleigh becomes flooded.
On Saturday
Demonstrating a need for signage before drivers are faced with a decision of whether or not to challenge the floodwaters …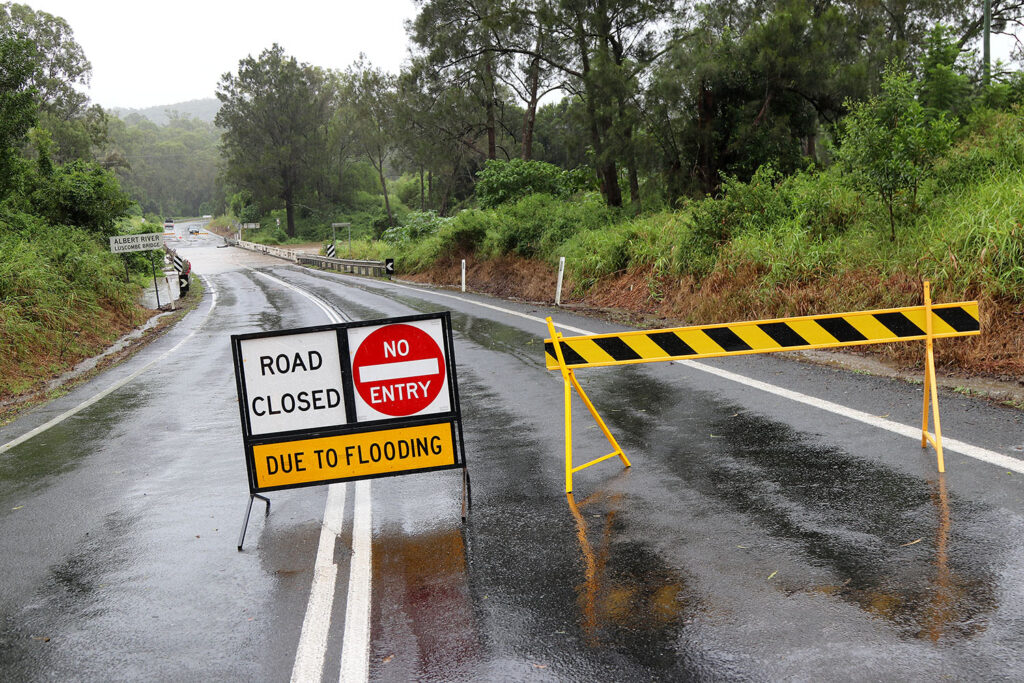 On Sunday
Thankfully a sign is placed at the round-a-bout but it is facing the wrong way!