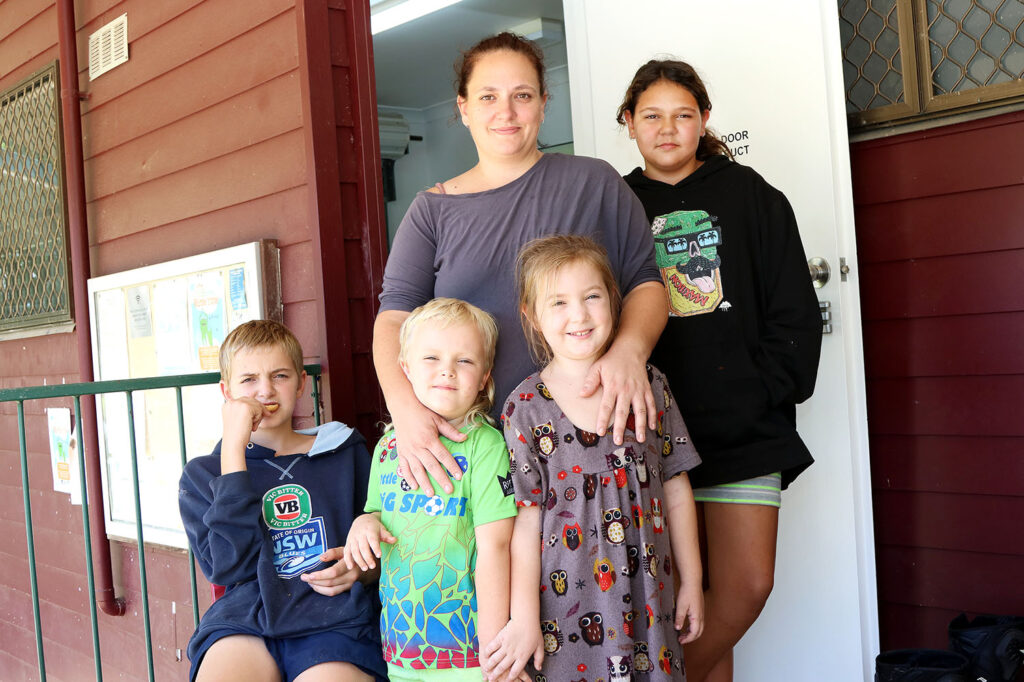 Scenic Rim residents advised to stay off the roads and out of floodwaters
28 February 2022
Scenic Rim residents are urged to stay home and stay safe as significant flooding continues to impact the region.
LDMG Chair Mayor Greg Christensen said while the heavy rainfall has eased this morning, the region continues to experience major and minor flooding, rising river levels and very dangerous road conditions.
"There are currently active Emergency Alerts for Purga Creek, Warrill View and Harrisville, Beaudesert, Canungra, Tamborine and Coulson, with a number of homes affected," he said.
"We are working with our partner agencies, including Queensland Fire and Emergency Service (QFES) and SES, to alert and evacuate low-lying areas and respond to calls for assistance as the last of this event passes."
The Tamborine Memorial Hall, 2760 Waterford Tamborine Road, Tamborine, is currently an active Place of Refuge in the Scenic Rim.
"The message remains: stay at home if you can and stay off the roads. We have many road closures due to flooding, as well as landslides and severe potholes, so a trip is just not worth the risk," Cr Christensen said.
"Our roads team is out on the ground carrying out inspections, beginning clean-ups and preparing for repairs as soon as it's safe to do so.
"Please be mindful – just because a road is no longer flooded doesn't mean it's open and safe to travel on.
"We'll be working with Transport and Main Roads to carry out full assessments on roads as quickly as possible, so please follow all roadside signage and we appreciate your patience.
"Residents requiring flood assistance should contact the SES on 132500. In a life-threatening emergency, dial Triple Zero (000) and you can contact Council on 07 5540 5111 for other enquiries.
"I want to take this opportunity to thank our incredible emergency services, employees and volunteers on the ground supporting the community through this severe weather event.
"There will be major disruptions to Council facilities and services today and the remainder of the week, we thank you for your patience while we work together to get through this severe weather event."
Stay up to date with the latest updates on Council's Facebook page and on the Disaster Dashboard: https://disasterdashboard.scenicrim.qld.gov.au/
Council Closures
Due to the unfolding weather event, the following Scenic Rim Regional Council services are closed from Monday 28 February until further notice:
All Customer Service and Administration Centres in Beaudesert, Boonah including the QGAP office, and Tamborine Mountain. The Customer Contact Centre is staffed to answer questions 24/7 on 07 5540 5111. Non-urgent enquiries can be emailed to mail@scenicrim.qld.gov.au
All libraries and click and collect outreach services, at Beaudesert, Boonah, Canungra and Tamborine Mountain.
All Waste Transfer Stations are closed and all waste services collection services are postponed
Cultural and Community Centres – Boonah Cultural Centre, The Centre Beaudesert and Vonda Youngman Centre.
The Canungra Visitor Information Centre and Boonah Visitor Information Centre are also currently closed.
As per the Queensland Government announcement, schools across Southeast Queensland, including in the Scenic Rim, are closed Monday 28 February.