Last Chance To Purchase Cecile Falvey's
Book Of Inspiration – At A Very Special Price!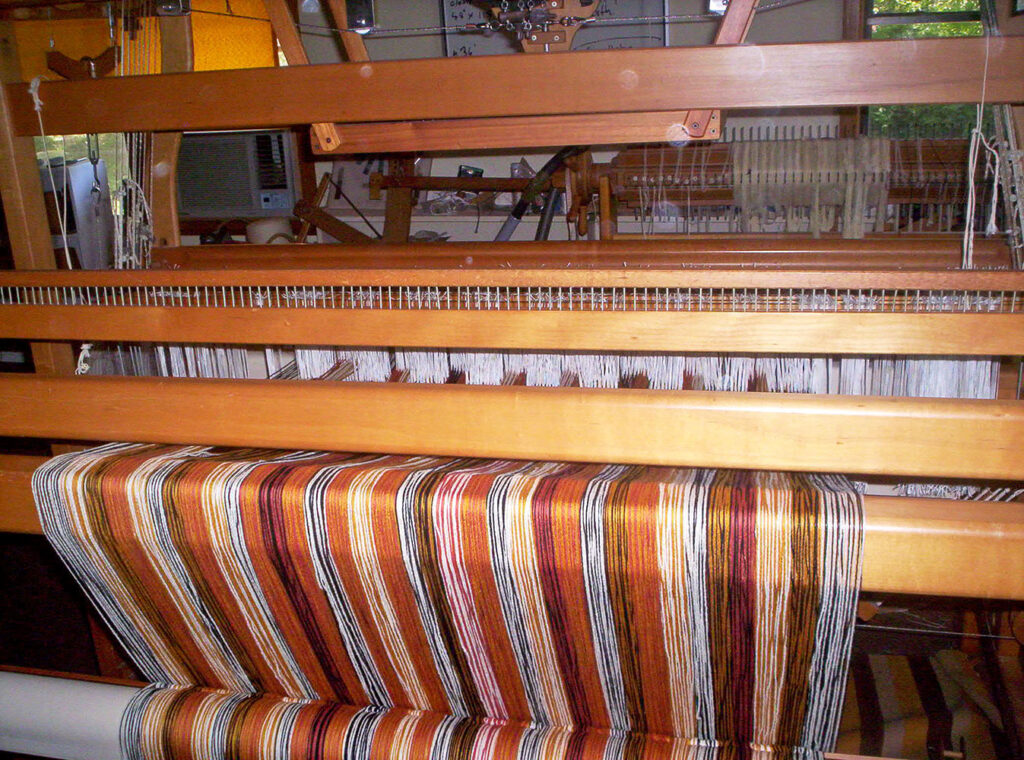 Launched after 50 years of weaving hand-crafted stunning products, many of which have now become rare one-off items, Cecile Falvey's book "Happiness is Weaving Everyday" is a book written to inspire people – to show that if you have the right attitude – just imagine what you can create!
Filled with photos and writing from Cecile's 50 year note-worthy career of weaving, including founding the Queensland Spinners, Weavers and Dyers in 1969 (now known as Queensland Spinners, Weavers and Fibre Artists (QSWFA)), a foundation member of the Queensland Craft Council and the Queensland Embroidery Guild, both weavers and non-weavers are sure to
find something of enjoyment and inspiration in this extremely interesting, one of a kind book.
Cecile has also woven many items of interest including 'Clerical Weaving' crafting Alter Cloths, Priest Stoles, Black and Red Book Covers, and Palls for Coffins. In 1988, Cecile was invited as an expert in textiles by the Vatican Pavillion at the Expo to be a professional guide for VIPs.
Becoming a best seller over the years, with now only a few remaining, Cecile would like to offer her very unique book at a very special price for Christmas. So now is the time to grab your copy of this special limited edition – because at 50 years in the making Cecile ensures us she will not be writing another one! For fifty years in the making, Cecile's motto has been:
"Happiness is Weaving Everyday". Too true!
Cecile's book is available for purchase for $25 + postage or can be collected from Canungra Books And Art at 6 Kidston Street, Canungra. Please contact them on 0418 792 161, or call Kerri on 0438 436 655 or email kerri@towncryermedia. com.au, for further information.