Scenic Rim Regional Council has been awarded gold in Destination Marketing at the Queensland Tourism Awards for its Richest Place on Earth campaign.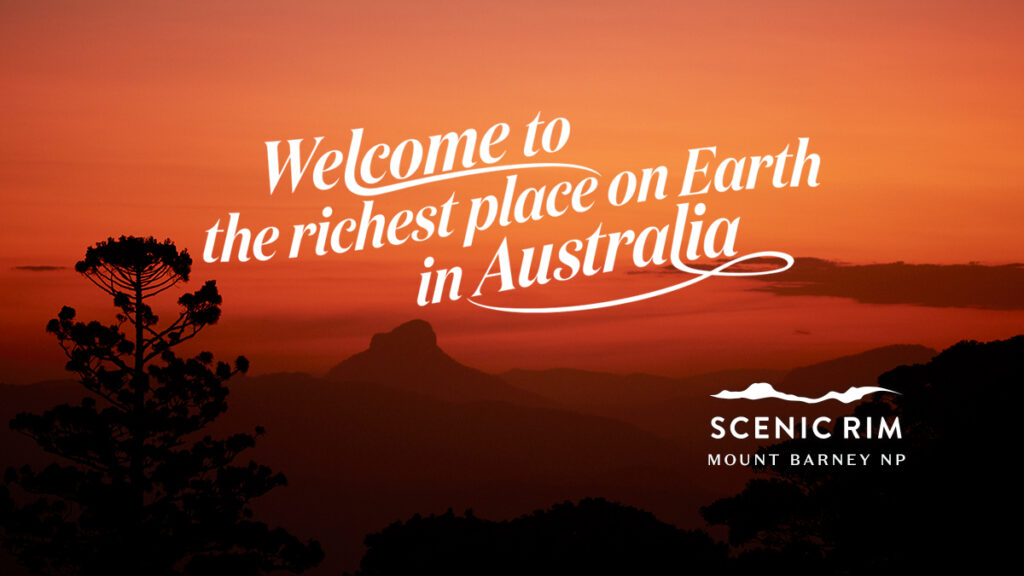 This is the first time the region has taken out the coveted Richard Power Award for Tourism Marketing and Campaigns category, with a number of local tourism operators also placing in various categories.
Scenic Rim Mayor Greg Christensen said 2021 is clearly the year of the Scenic Rim.
"We didn't think our year could get any better after being announced in Lonely Planet's Best in Travel and yet here we are taking out the most sought-after tourism marketing award in Queensland," he said.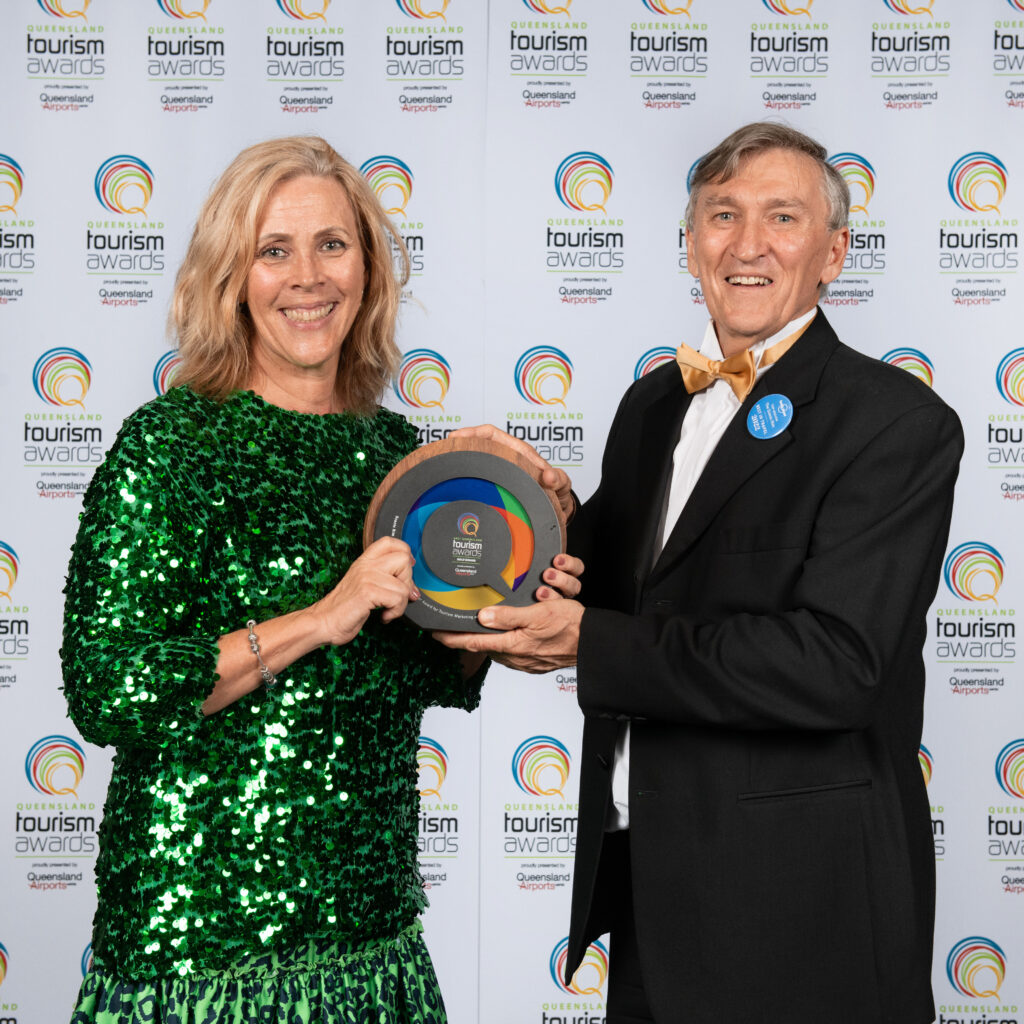 "The Richard Power Award is what every tourism organisation across Queensland strives for, recognising creativity and innovation in the promotion of tourism products, services and destinations.
"This win is a testament to the enormous efforts of Council in promoting our region, leveraging marketing opportunities, working with local operators and fostering partnerships with other tourism bodies.
"After battling bushfires, floods, droughts and impacts from COVID-19, Welcome to the richest place on Earth in Australia was a three-stage, integrated campaign, developed in conjunction with Brother & Co creative agency, that launched in 2019 to re-energise our destination brand and to give visitors confidence that the Scenic Rim was open for business.
"The campaign showcased and celebrated the abundance and richness the Scenic Rim offers through our authentic people and places.
"Following an incredibly successful awareness campaign which reached more than one million people via television alone, Council partnered with local tourism operators and successfully sought Bushfire Recovery Funding from the Queensland the Australian governments to deliver a tactical campaign in early 2021 to drive awareness and bookings.
"The campaign achieved more than 103,000 visits to the Visit Scenic Rim website and resulted in a 56 per cent increase in consumers clicking through to local operator websites, with many operators involved reporting greatly increased bookings and much higher social media engagement during and following the campaign period.
"Tourism is the second largest industry in our region, supporting more than 10 per cent of local jobs, and our plans for the future will continue to leverage these incredible achievements, including the new Visit Scenic Rim website scheduled for release early 2022, current marketing development programs for local operators, ongoing marketing strategies, and more.
"This campaign wouldn't have been possible without support from the Queensland Reconstruction Authority and Department of Tourism, Innovation and Sport, our partnership with our local tourism organisation Destination Scenic Rim and of course our local operators.
"This win is proof that we work better when we work together, and I can't wait to continue to work with Destination Scenic Rim, our local operators and our community to show the world that we really are the Richest Place on Earth.
"Taking out gold at the state level means the Scenic Rim will be competing at the 2021 Australian Tourism Awards to be announced in early next year.
"The secret's out about the Scenic Rim so I encourage all our Queensland neighbours to get in quick to explore richest place on Earth, and I look forward to welcoming our interstate and international visitors in 2022.
"Be sure to jump onto visitscenicrim.com.au to start planning your trip and follow Visit Scenic Rim on Facebook and Instagram for your weekly holiday inspiration."
We also extend our congratulations to the Scenic Rim's O'Reilly's Canungra Valley Vineyard was awarded silver in Tourism Wineries, Distilleries and Breweries and the O'Reilly's Campground received bronze in the New Product category at the Queensland Tourism Awards on Friday 12 November.