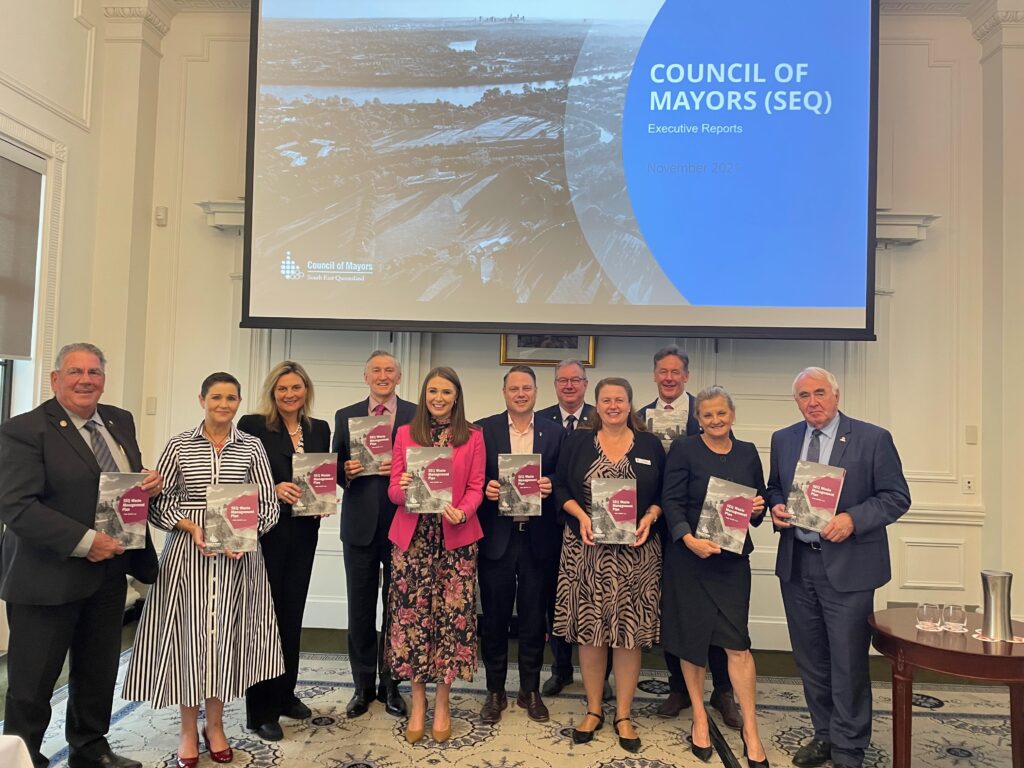 Today the Mayors of South East Queensland and Environment Minster, Meaghan Scanlon MP officially launched the SEQ Waste Management Plan.

Media Release link: Queensland Government and CoMSEQ working together to fight the war on waste (seqmayors.qld.gov.au)

CoMSEQ Waste Working Group Chair and Scenic Rim Mayor Greg Christensen welcomed the Queensland Government's support of the SEQ Waste Management Plan and said it's been a labour of love for all involved.
"I'm am delighted that we have reached this milestone during National Recycling Week," Cr Christensen said.
"The plan lays out a series of opportunities for SEQ Councils to work together to reduce waste going to landfill.
"We know one of our greatest strengths is the determination of our residents and this plan recommends a regional behaviour change campaign be adopted, harnessing the power of our community's desire to make a difference.
"It also recommends Councils join forces to investigate alternative composting options and better ways to support recycling efforts, including the potential for several regional recycling facilities."
Cr Christensen said the plan provided a regional solution to waste, while considering the unique circumstances of individual Councils.
"At the end of the day each Council must respond to the needs for their residents and this plan allows them to implement what works for them, and maximising the benefits of a coordinated approach across a large number of local government areas."