At Chamber of Commerce October Meeting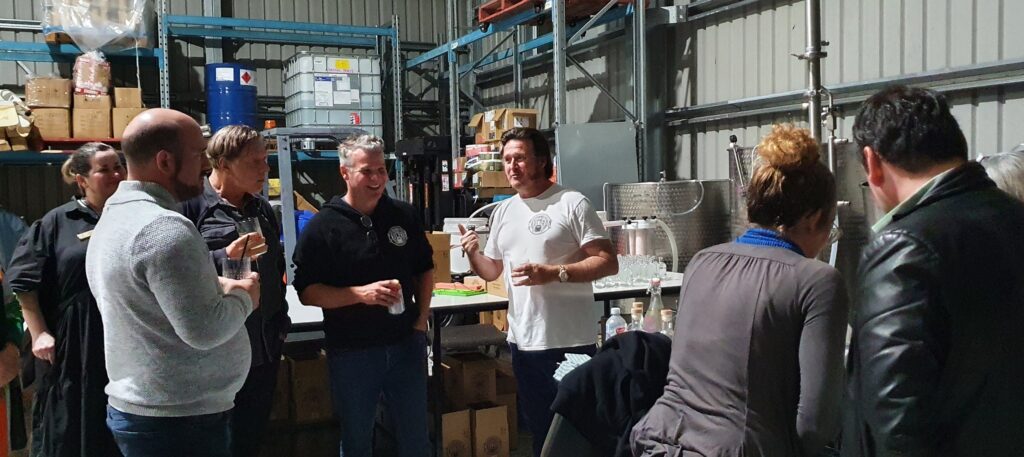 The October meeting of the Tamborine Mountain Chamber of Commerce was a resounding success with a large number of new members joining in.
The location may have had some influence. The new Cauldron Distillery on Hartley Road opened its doors for the evening and provided a master class in gin distilling.
The Cauldron Distillery team, including Darren and Glen Stewart and Greg Dower, provided the gathering of more than 40 Chamber members with a brief history of the business and the plans for expansion. They opened only in May of this year and have ambitions beyond gin.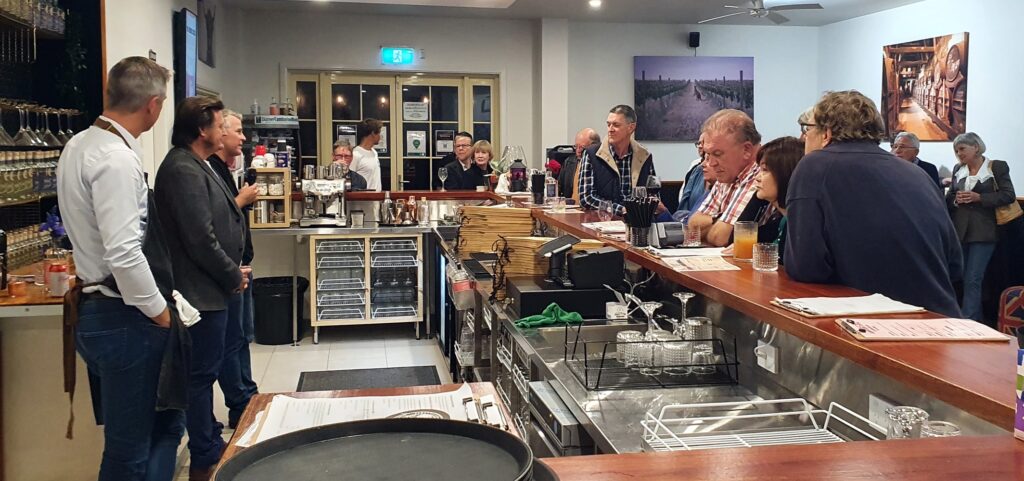 Chamber President Geoff Baldwin announced that a "member introduction" segment was being reinstated to regular Chamber meetings to provide businesses new to Chamber to spend five minutes explaining their operation and services to the Mountain.
The first invited to speak were Brenda Fawdon and Sonja Drexler who own North Stores which operated the Picnic Real Food Bar on Main Street. They provided a vision for the space including a purpose-built workshop and event space. Gary and Natalie Scott, who took over Camelot Boutique Resort only in August gave a brief talk about their ambitions. Camron Grant of Grant IT explains his expertise in helping people with computer problems. Anne Hardy told the meeting that Attitude Evolution helps people prepare for job interviews. Tony Chapman spoke of his family's recent involvement with Mountain ventures, particularly Tamborine Gardens Wedding Resort.
JTU Catering kindly provide a pop-up kitchen to provide meals for everyone.