Amateur Takes Out Speech Competition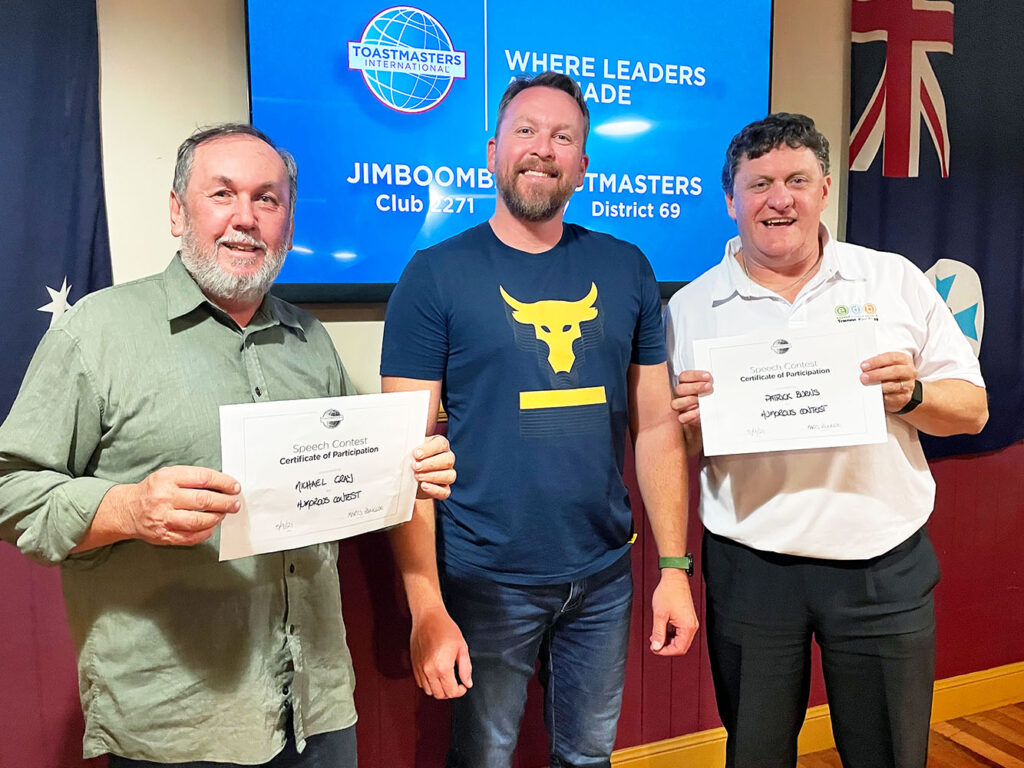 Recent Toastmasters recruit, Michael Gray, has just won his first speech contest. He took out the Humorous category with a hilarious story about working on Hamilton Island during a period of incredible growth in the 80s.
"My first comp contest in Toastmasters was fun. I had my speech in my heart, and in my mind were the words. Bringing it out on the night was the enjoyment of the prep work I had learnt," he noted.
Seasoned member and former Area Director Pat Burns points out the Jimboomba Club's previous success in the Humorous section: "Jimboomba have a very proud record at Area level having won seven of the last nine Humorous Contests."
Michael will now represent the Jimboomba Club at the Toastmasters Area 27 Conference on 23rd October in Bellbird Park. Everyone is welcome, please email maggiscreation@gmail.com or phone 0420 757 216 for details.
Jimboomba Toastmasters Club meets every second and fourth Wednesday at 6:45pm at Dorrington House on Johanna Street, Jimboomba (opposite the police station).
Come along as a guest with no pressure to participate. For details call Jean Turley on 0416 209 104 or visit jimboomba.toastmastersclubs.org
By Marty Pouwelse (President of Jimboomba Toastmasters)