SEQ Zone 2 Comp Well Attended By 80 Horses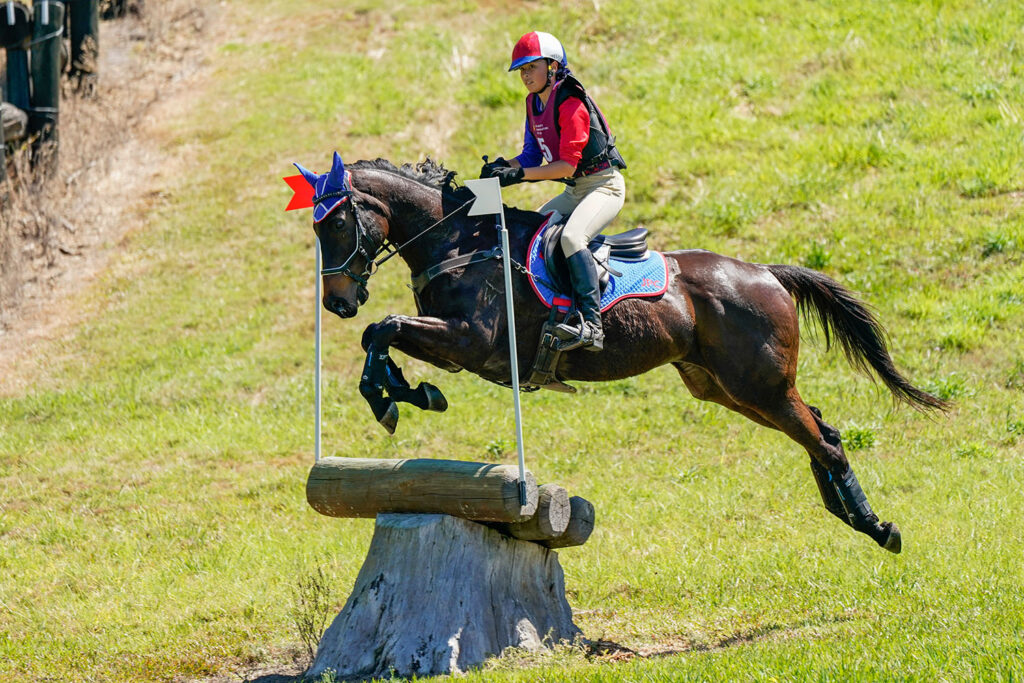 Tamborine Pony Club recently hosted the SEQ Zone 2 Eventing Championships. There was a good representation from Clubs within our Zone [Tamborine, Greenbank, Jimboomba, Oxenford, Nerang, Tallebudgera, Mudgeeraba and Southport]. As the Championships are not restricted to just riders from Zone 2, we also had riders who came from other areas, with
the farthest being from Yandina and Buderim.
Unfortunately, Covid precluded some of our riders from NSW. The competition was well attended with 80 horses. It is a busy day with riders doing the three phases of the competition: dressage, cross-country and showjumping. The use of tablets in the dressage and showjumping phases has certainly eased the pressure of those involved in scoring. However, the 23 cross-country stewards who recorded the results of each rider around the cross-country course, used paper: it is hoped that we will be doing this electronically in the next year or two. The competition ran well with riders presenting themselves punctually to gear check, prior to each phase. Additionally, there were no serious accidents.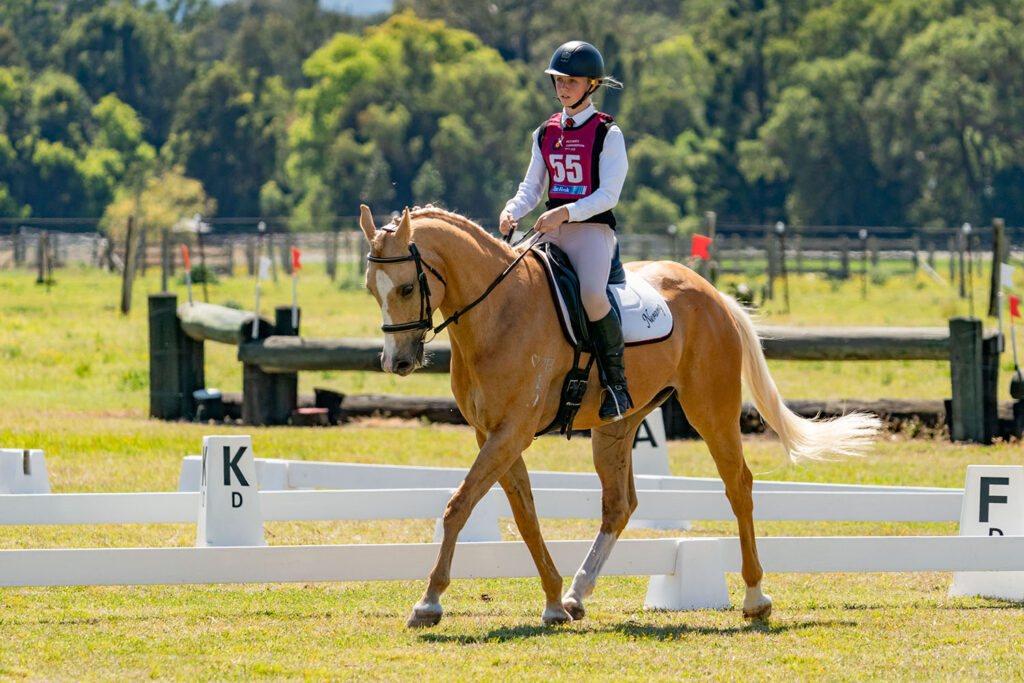 The cross-country phase of eventing is meant to be the most influential phase and it delivered, with some riders having jumping and/or time faults and some, unfortunately, being eliminated. Still, that is the challenge of this discipline, and they will school their horses to improve for the next competition.
It was also good to see some younger unofficial riders competing and gaining experience and confidence. Many thanks to our sponsors, Accurate Corporation, National Luxury Homes, Tradelink and Tony Winn Electrical, with the winner of each Official class winning a rug in the Zone colours of red and white, and to Prydes' Easifeed and Gala Equine for their donation of prizes.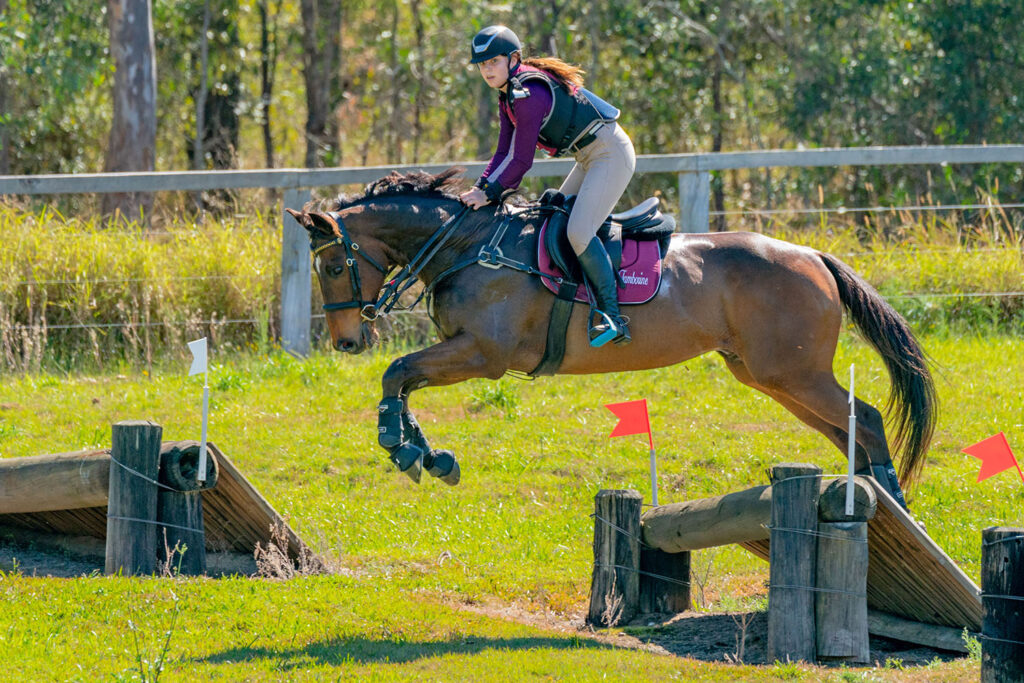 The grounds at Tamborine Pony Club were well presented. Thanks to all those who assisted with the organisation and running of the day which went well. See Results on website.
By Melinda Hughes (Club Secretary)