Running In Colour, For Fun(dRaising)!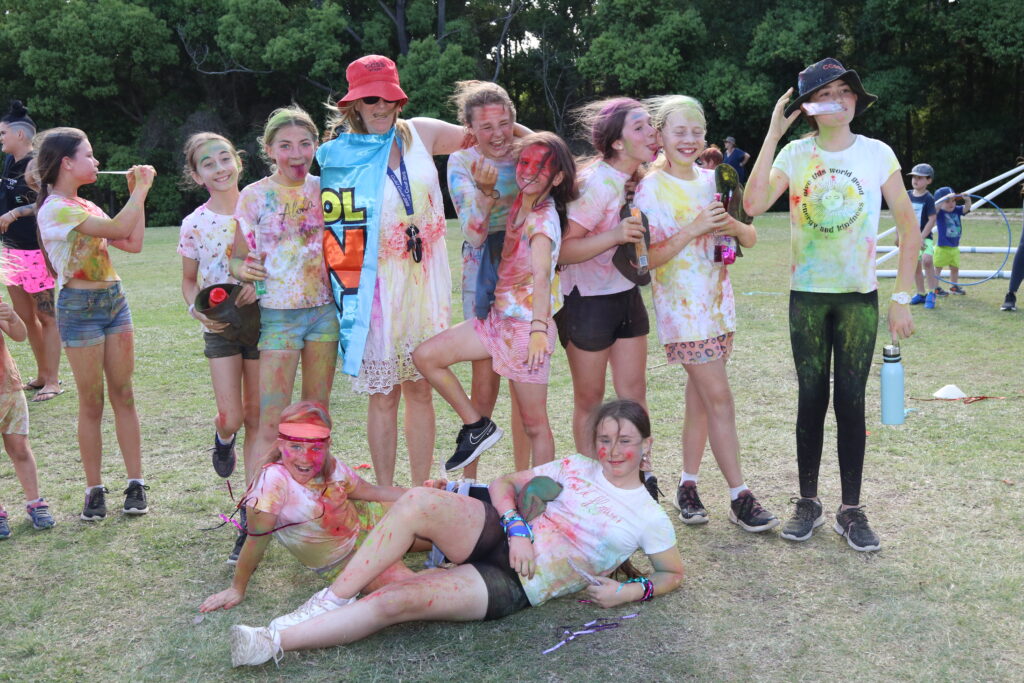 The Cedar Creek State School held a Colour Fun Run on the last day of school before end of term. It was held as a fundraiser for the P&C with the goal of raising funds for more iPads for classrooms.
All students at the school were involved and their parents were invited to participate as well. Families watched on from the hill above as students ran
around different fun obstacles stationed around the oval while becoming covered in coloured paint powder 'watered in with joy' by various teachers.
Some students covered 'head to toe', ended up becoming quite unrecognisable much to the excitement of parents who could envision much washing ahead!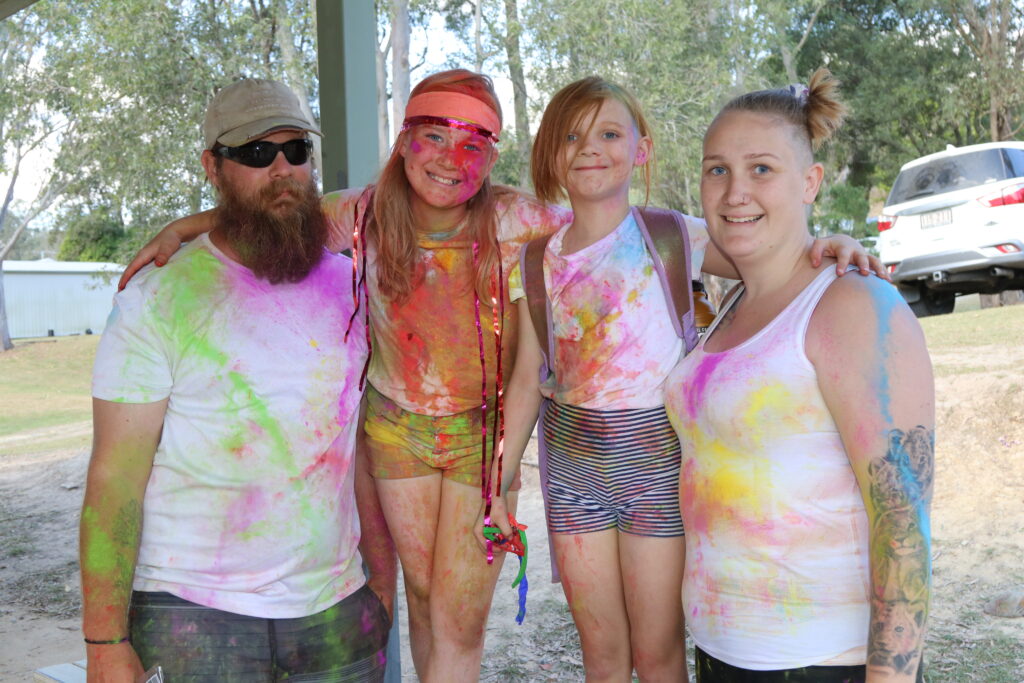 Teachers handed out icy poles, and a small 'dance party' erupted amongst the older grades lead by their 'theatrical' teachers.
A great finish to the end of the school term and a wonderful start to the holidays!