Whole Bin Rips Off And Loses Load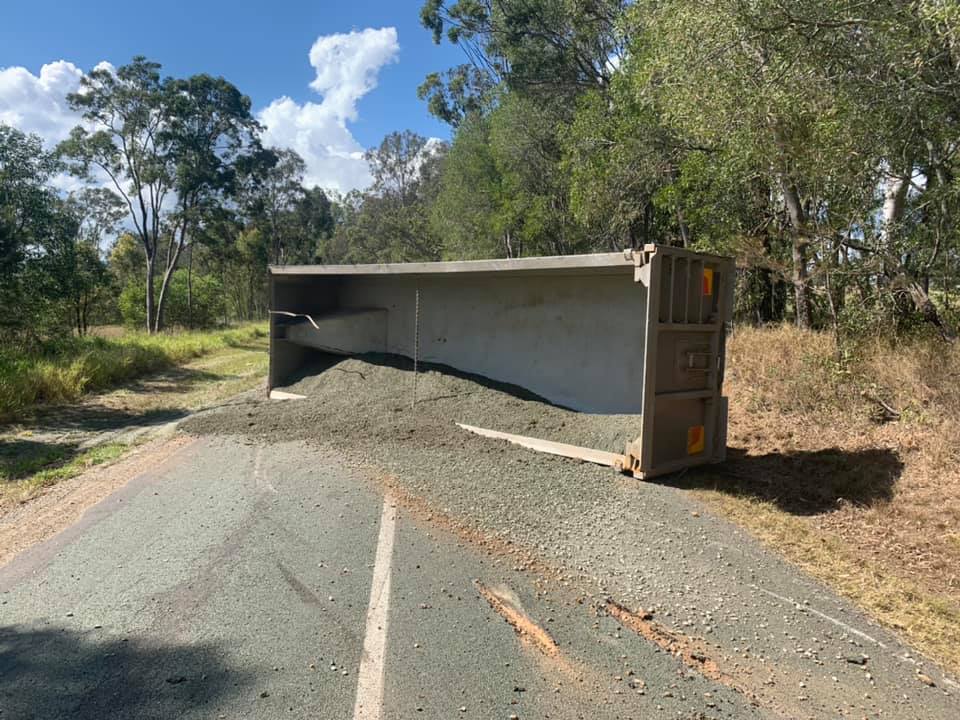 On 13 August 2021, a large truck and trailer rolled on Plunkett Road in
Tamborine. Local resident Walter Plunkett was working with a couple
of mates in his yard when they heard the loud crashing sound. They
went to investigate and discovered that the accident had occurred
directly in front of Walter's property. Walter commented that "This guy
did a better job than last one! He has managed to rip the whole bin
off the quad!"
Apparently an on-coming car had veered onto the wrong side of the
road into the path of the truck. The truck driver allegedly swerved to
avoid the vehicle which did not stop.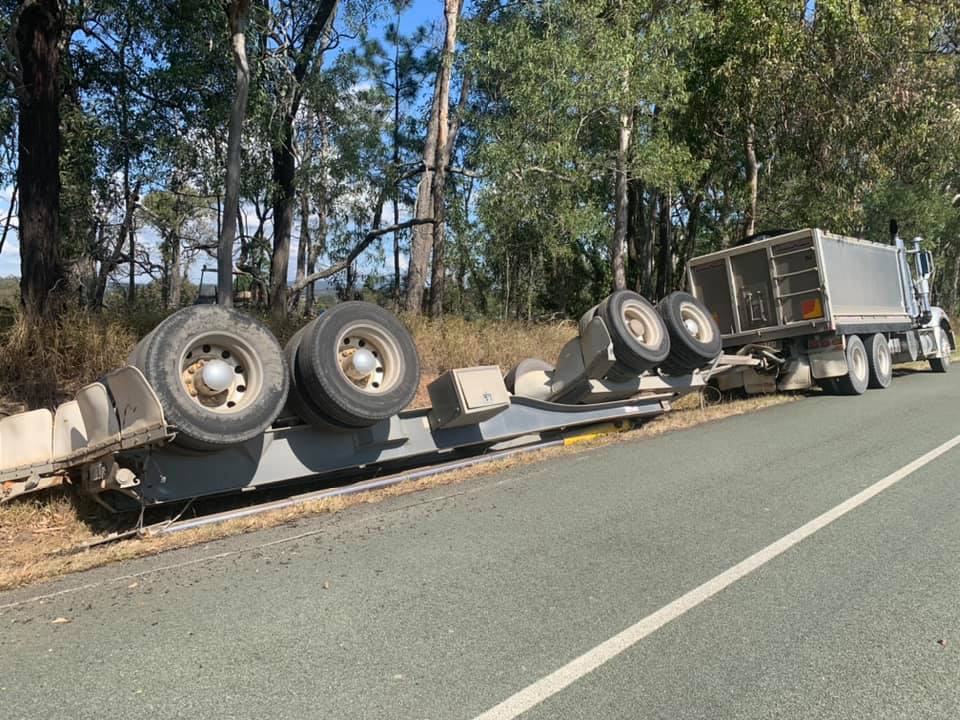 Plunkett Road remained closed for at least five hours. All emergency
services attended and worked well into the night to clear the wreckage
of the trailer, detached bin, and roadbase all over the road. An
ambulance was seen on its way to the scene but the truck driver was
noted to be okay and when the truck cab was eventually righted he
managed to drive it away.