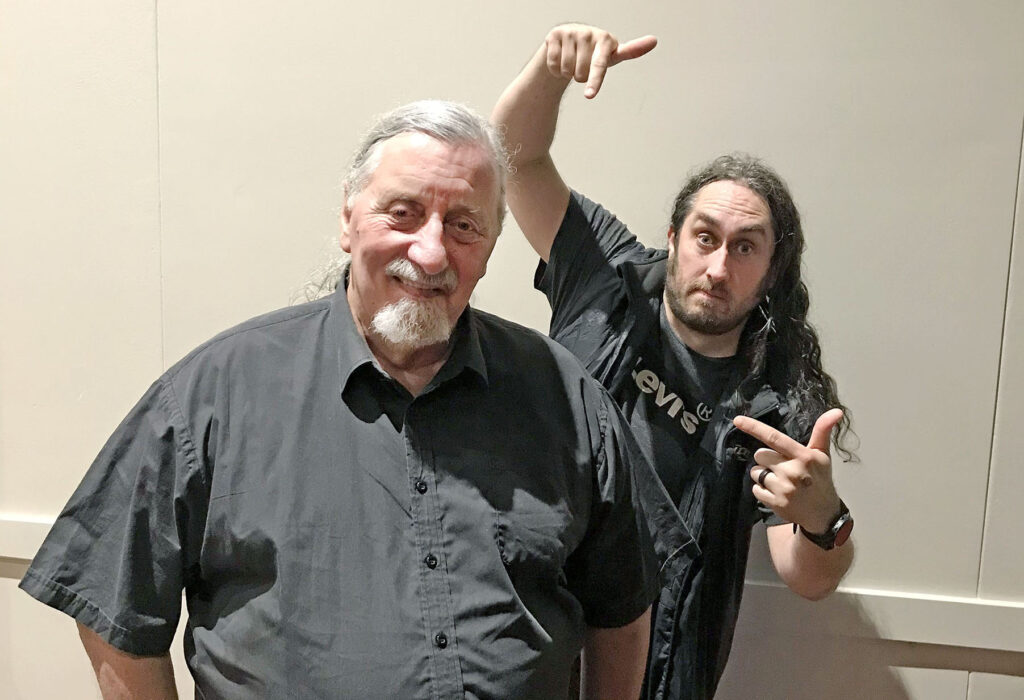 Ross Noble Plays The Centre
Ross Noble recently performed at The Centre in Beaudesert. Prior to the show, we were invited to conduct an interview with Ross. We can call him Ross because he was so easy to talk to (on the phone), we 'kinda feel like old friends'!
Anyway, before plunging into our many questions, we first looked up some details about his past. Ross Markham Noble was born on 5 June 1976 in Newcastle upon the Tyne in the UK and was brought up in Cramlington, Northumberland. Both of his parents were teachers, and at the young age of eleven, it was discovered that Ross was dyslexic.
Now, this is interesting because Ross has ultimately chosen a career based on words. When Ross first told his parents (and career advisers) that he wanted to be a comedian, all were very supportive. His career advisers pointed him the direction of drama and acting and even offered to 'get him some gigs' when he was ready! Ross said he can communicate better verbally than by writing it down – but he does say to just "Write it!" which forces you to look at the sentence to see how it works. He says it only becomes a problem when you are trying to fit into what other people's ideas of what's right. Tarantino, he muses, is great example of that!
Ross explains there are a very small amount of people at the top level who really commit to it and are willing to work hard and do over 200 gigs a year – saying you really have to have a passion for it! When Ross is on stage, he says he improvises a lot, coming up with about 5 or 6 ideas straightaway where "one idea heads to another" until he has over 10 ideas in a minute.
Ross was able to use this talent for ideas when he appeared on The Celebrity Apprentice Australia 2021. When presented with a suggestion on the show for making money, his first thought was "How do we have fun?" and then "How do we make money from it?". In the same way ideas come to him on stage, he truly believes it all comes down to having fun and enjoying yourself where you can turn it into a game – as ultimately life is a game! Using this philosophy on life, Ross made it all the way to the end to be runner up in the grand final. An amazing job, Ross raised over $103,000 in all for his charity Red Cross Disaster Relief & Recovery!
He was extremely happy that he had made it successfully to the end, saying if he had been fired in the first week after quarantining in Sydney for two weeks – especially after not being able to work for 18 months due to Covid – it would have been very frustrating indeed!
Okay, we had to ask what Martha Kalifatidis from MAFS was like to work with on Celebrity Apprentice?
Ross said when he first saw Martha, he said "Here we go, a Reality Show Instagram Person Influencer!" but he quickly changed his mind saying she is a lot smarter than for which people give her credit! Ross commented that Martha, along with David Genat, Winner of Australian Survivor, understood the reason why they were on the show – which was to put on a show! "Why would they fire someone who was creating so much drama?! It's not real life, it's a show!" he said.
The Red Cross Disaster Relief & Recovery charity is very close to his heart, with Ross and his family having lost their St Andrews home, on the northern outskirts of Melbourne, and all of their material possessions, in the destructive path of the 2009 Victorian Black Saturday Bushfires. They even sadly lost their neighbours. Ross said the charity provided so much help on the ground, making access to banking and insurance possible, and even phone chargers and mental health recovery. "The relief they gave for such a traumatic event was unbelievable!", Ross said.
The family returned to the UK in 2010 but their hearts belonged on their land and so they returned in 2019 to a property on the Mornington Peninsula.
Wait, we haven't told you about his family! Ross met his wife, Fran, through a friend in Australia. They married and had two girls, Elfie and Willow. When asked how they came up with the girls' names, Ross chuckled and said his wife has got very good taste. And that is true, Fran is a very creative interior designer, business woman and owner of Suzanne Eve Interiors.
Because we had to go to the Ian Moss Concert in Tamborine on the same night – no, really, we had to, we sent the biggest fan of Ross Noble we knew, our friend John Beswick, along with our reporter Sue and her husband Gavin. They all had a very fun time and immensely enjoyed the show.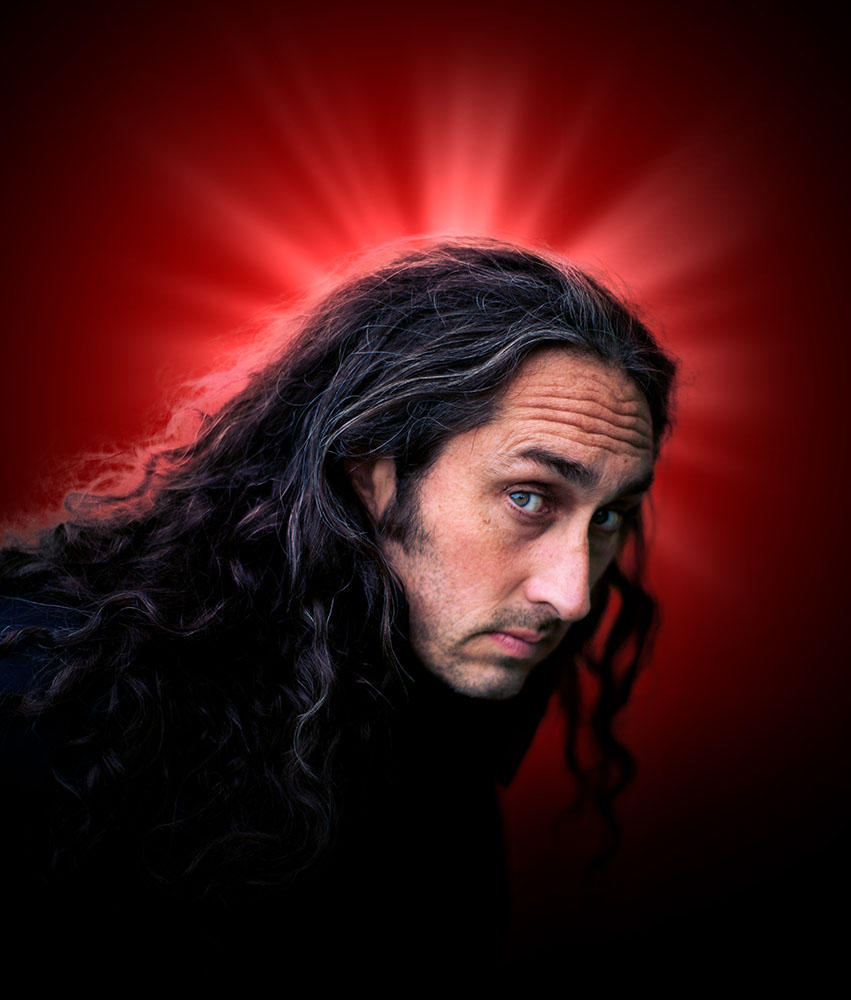 Thank you Ross for the chat and making available so much of your time for the interview. I, for one, can't wait until you return or that we can catch up with you at one of the many other venues on your Comeback tour!
What a hoot! By Kerri