Awards And Fundraising Events ..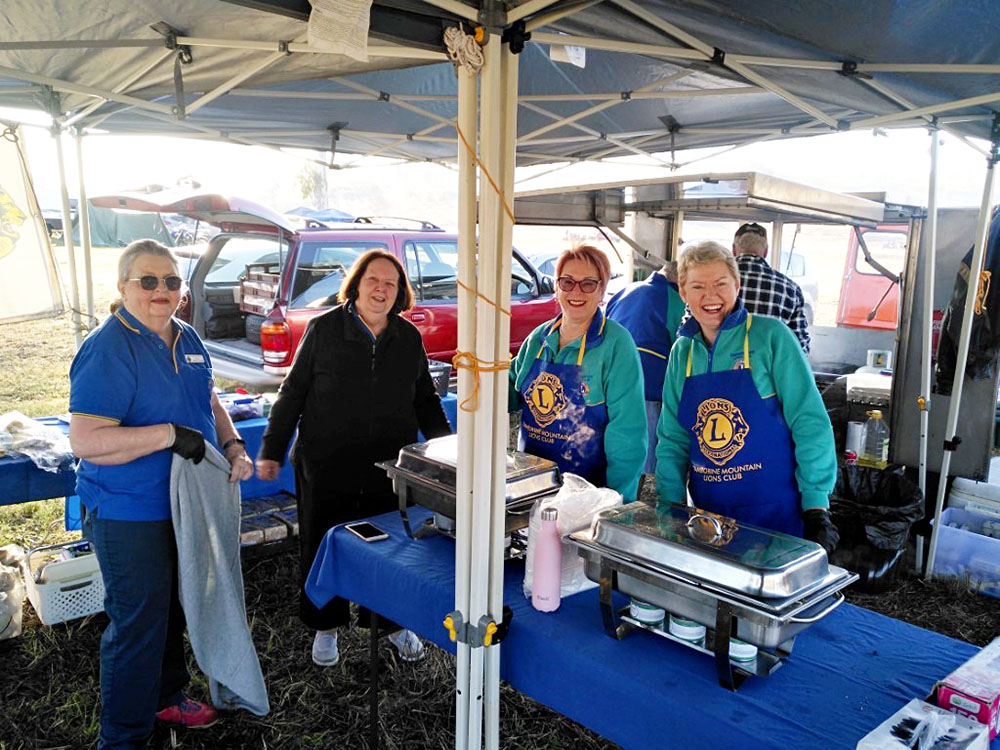 As a result of various fundraising events over the year, Tamborine Village Lions has agreed to fund a 'grow-able' wheelchair to the extent of over $8,000 for a local four-year old with a bone disease.
Tamborine Village Lions Club had their Annual Changeover Dinner in June at the Canungra Bowls Club, in which they welcomed the new Board for the 2021-22 year. Lots of fun and laughter was had as well as a delicious meal provided by the Bowls Club.
Lions who were not in attendance at the dinner were later presented with Awards Of Appreciation by President Lion Paul Krahnen at a recent Den Meeting.
These included an award presented to Lion Linda Mulgrew – who took on the VP position of Welfare and Minute Secretary, and was also very successful in achieving grants for the Club during her time as Grants Officer (including the very important grant for the large shed), and two awards who were presented to Lions Kevin and Myree Aldridge – two 'Quiet Achievers' and tireless workers of the club. The monthly markets would not run so smoothly without the help of these two stalwarts who are up very early each market morning, helping to organise its smooth running.
The Annual Dinner was followed by a fundraising event on the Sunday at the RCTB Trail Ride near Beaudesert, at which, with the help of Tamborine Mountain Lions Club, they sold lots of sausages, hamburgers and 'Bikie Burgers'!
Unfortunately, due to Covid the usual Sunday Markets in July were cancelled.
Booking a Stall –
For Enquires: 0487 770 114
or email: tamborinevillage.qld@lions.org.au
New stall holders are welcome:
Site Cost $15 – please call or email to book a stall.
Membership Enquires – contact Lion Phil on 0411 708 234.