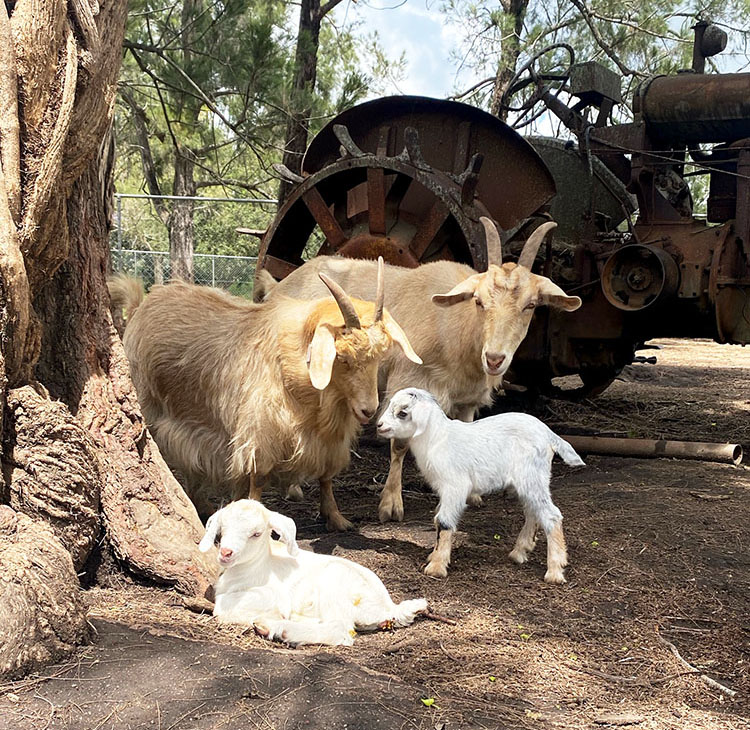 'Twinning' Out At The Bearded Dragon …
In the month of July we were blessed with the arrival of two sets of adorable twin baby goats! To add to the excitement of one of the hotel's busiest Sunday's ever in its 24 year history – they thought they would pop into the Tamborine world and say hi!. Let's just say this TWIN business is no joke! Whilst all the mums (including the human ones) are giving twice the love, they are getting half the sleep!
Come say hello to the new babies, they have all fitted in nicely demanding constant food and attention just like Al Pacino the baby Alpaca their fluffy friend! Word around the pen was also that there was some new guinea pigs, but hurry if you want to see them as they are just coming for a sleepover. Some Christmas in July Party or something apparently!