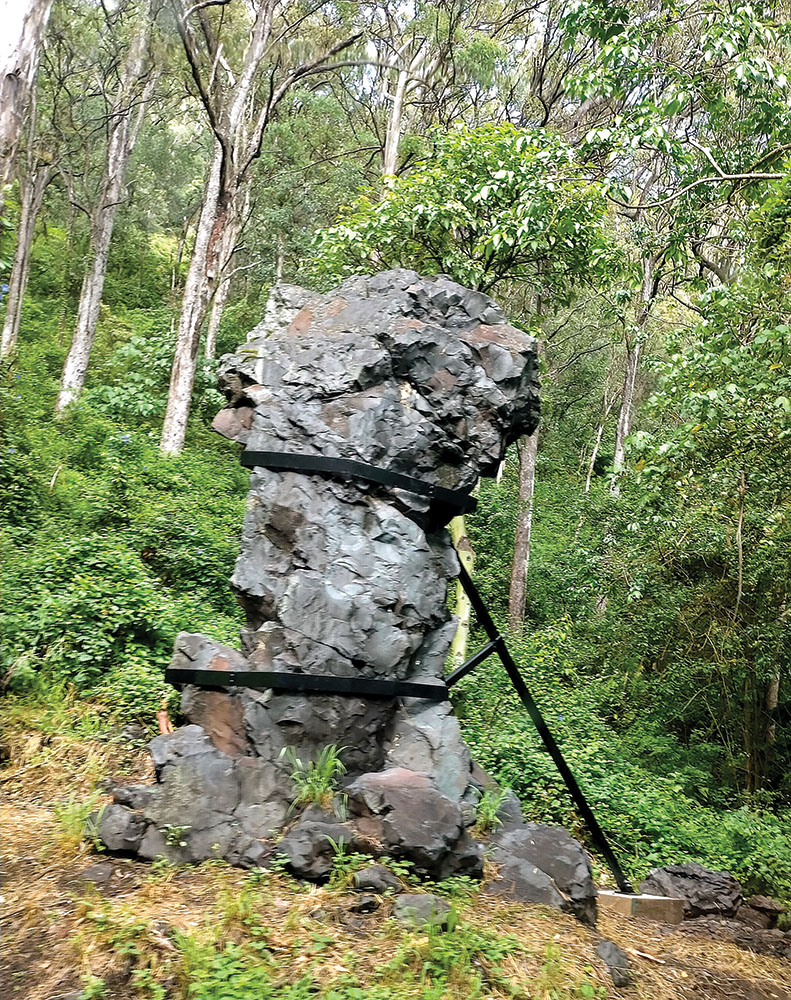 The Sentinel Needed A Little Support …
Scenic Rim Regional Council has got a tight reign on the Sentinel that has stood defiantly overlooking the Tamborine Mountain Road since building started in 1922.
The road was considered necessary to service the large amount of tourists coming to visit Mt Tamborine in the early days of settlement and to link to Tamborine Railway Station. Also known as Tamborine Station-Tamborine Mountain Road and Geissmann Drive, Tamborine Mountain Road was added to the Queensland Heritage Register on 5 August 2003 as the first sealed road in Queensland built outside of the city of Brisbane.
The Sentinel is formed from basalt. Tamborine Mountain's Western escarpment has rich layers of basalt formed during successive eruptions of Mt Warning 250 million years ago. This rock could have been formed from such eruptions and landed on this site, intact, as it still stands today.
The Sentinel has seen it all and intends to see a lot more over time!
By Julie Wilkinson
(with some information kindly supplied by Jeanette Lockey)
(Photo taken by Julie)