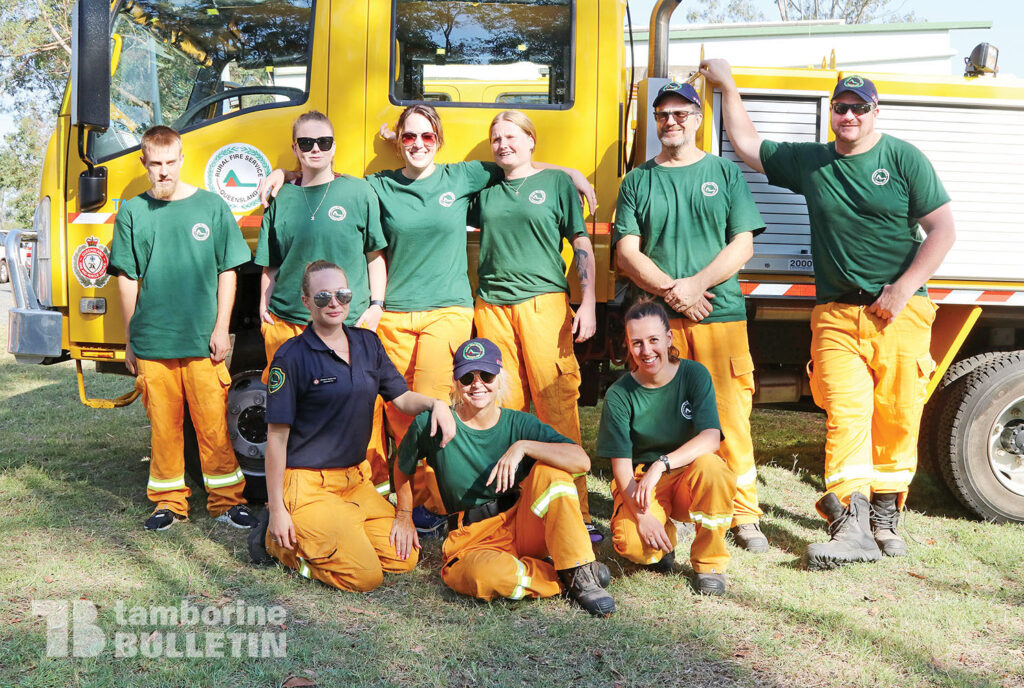 Tamborine's Rookies Become Firefighters
At the beginning of the year, 18 new rookies at Tamborine signed up to train in a quest to become rural firefighters. Training then commenced in the last week of January 2020.
Covid 19 saw the trainees split into smaller training groups rather than one big group, coming back to train together once again in September when restrictions eased.
Approximately 10 to 12 months is required to train a rural firefighter, so the rookies have spent most every Tuesday night training at the station and certain weekends undertaking exercises, back burning, and stack burning to name a few of the activities essential for learning how to become a FMS – 'Firefighter Minimum Skills'.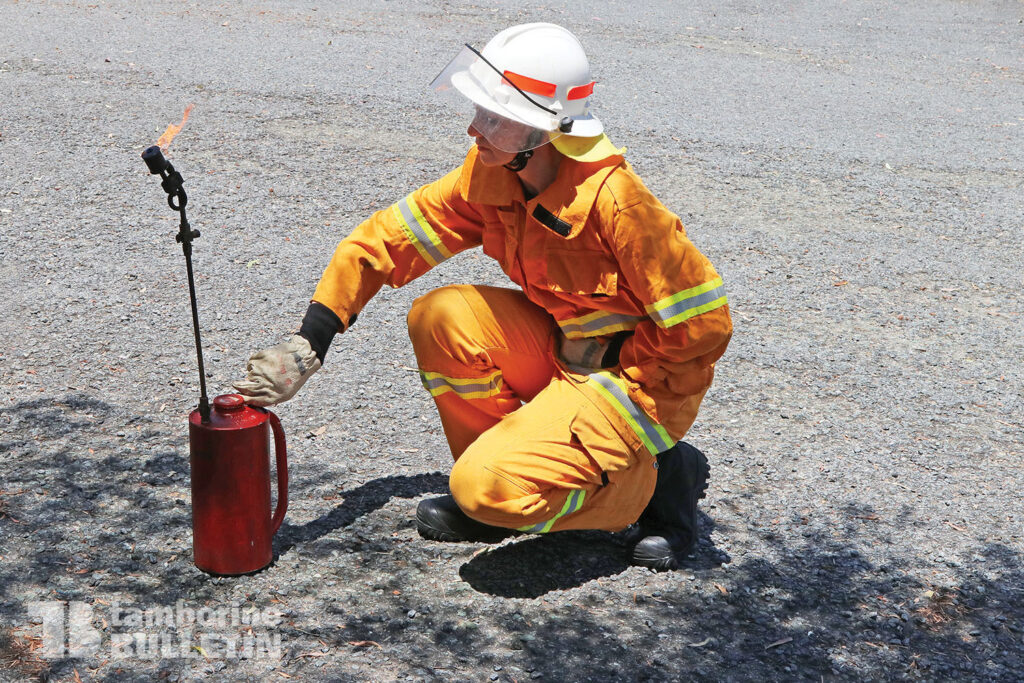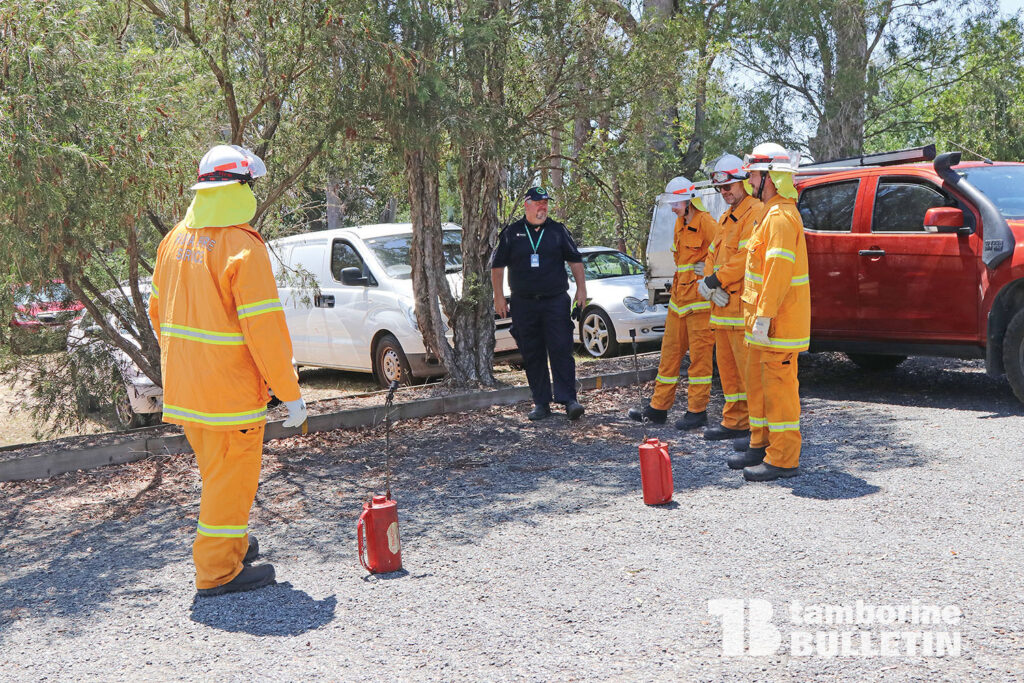 This all culminated in an Assessment Day on one of the hottest days in November! Assessment was done by official RFS Assessors: Course Assessor Brett Bain from the South Coast area, and Volunteer Training Assistant Officers, Wayne Teece and Tina Saren from the Gold Coast and included drip torch and pump operations, and radio communication.
Apart from the large amount of prac there was also a lot of theory involved. Trainee Sandy said "So much theory, ask us how we felt about Activity 8 in our theory books … very long!".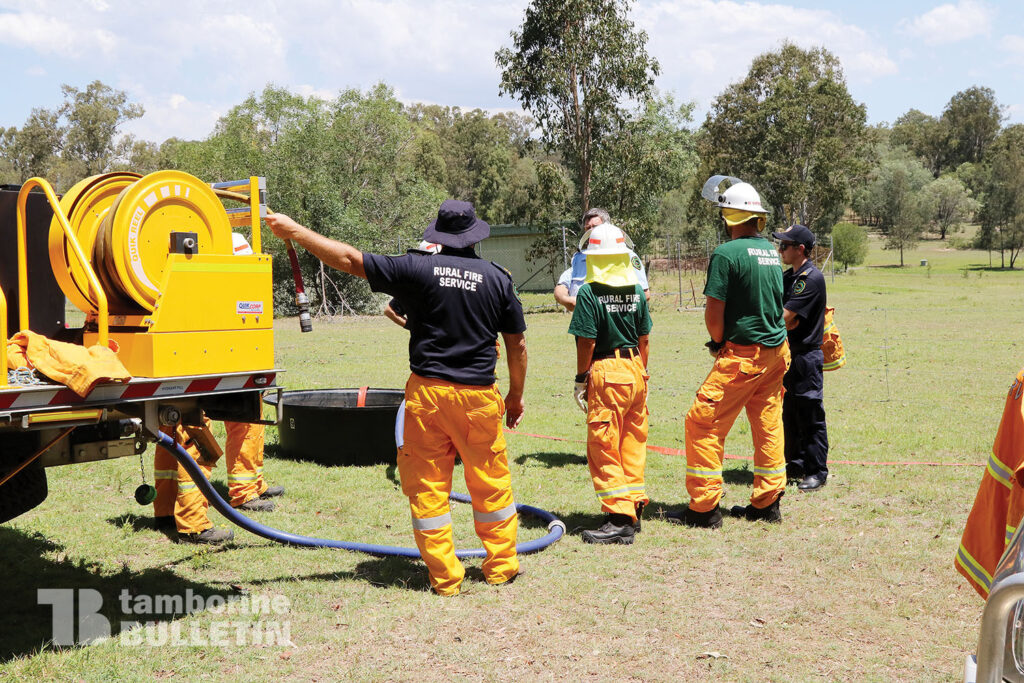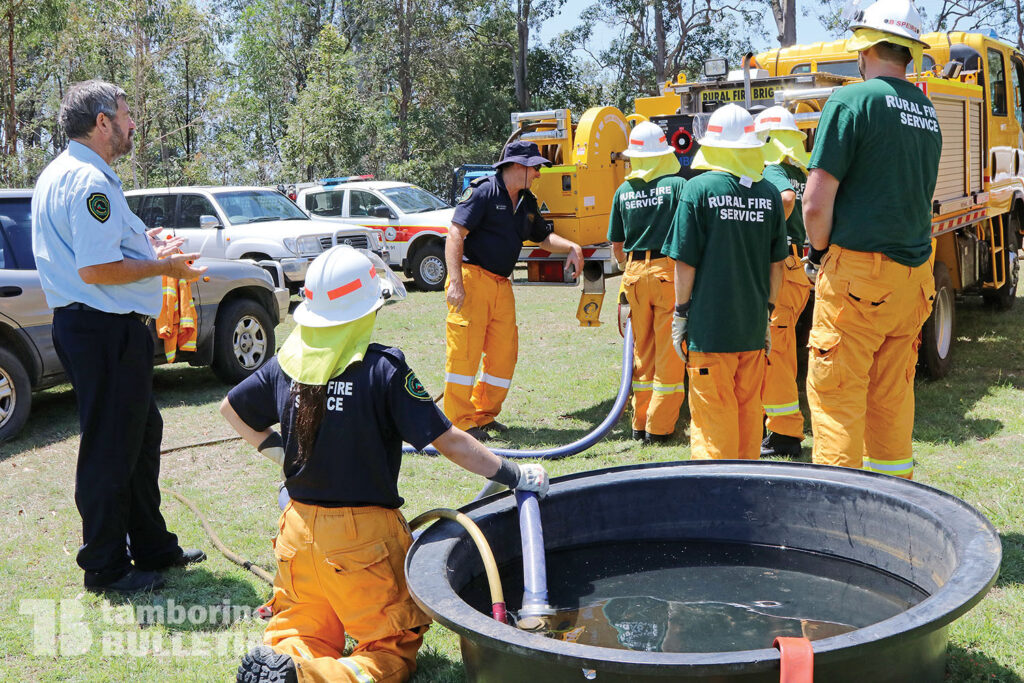 Jessica said she "Appreciated the level of knowledge they were willing to share with us. Love them, they are great, love this place!"
Cam commented that "It was a good thorough assessment" and to "Put that in bold, underline and inverted commas!".
Seventeen year old Ebonnie quipped "It was easy as!" but then more seriously "It was the hardest work I've ever done!'
The rookies were joined by members from other rural stations in the local area. Of the 18 who signed up at the start, only 11 were left standing until the end with 6 of the final 9 successful graduates being women!
After graduating, the newly qualified fire fighters will receive a stripe on their sleeves, but definitely the thing they are most excited about is the receipt of a new 'real firefighters helmet' made of Kevlar which will replace the trainee plastic helmet.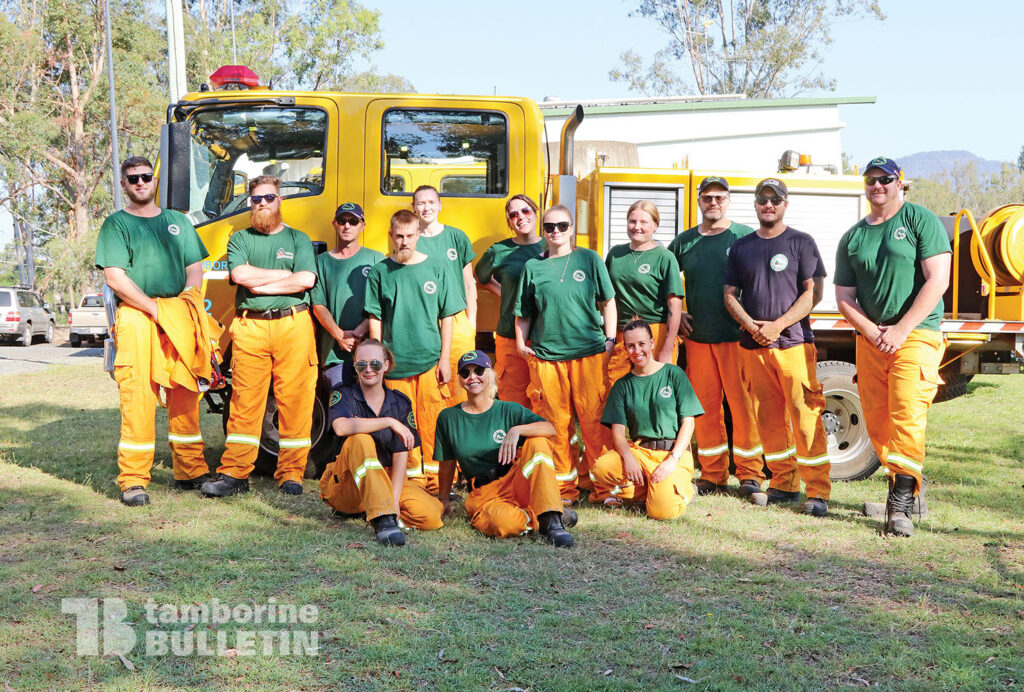 The graduates can now go on call outs and attend fires. Apparently the TMQFES were bringing bagpipes to celebrate the official graduation of the new fire fighters, but were called out to fire in Beaudesert instead – what are the odds?!
Congratulations to all of the graduates, you are now fully fledged rural fire fighters of the South East area! We thank you for your massive training effort and diligence to become qualified rural firefighters, helping to look after the local community. We also thank all members of the Tamborine Rural Fire Brigade for helping support the graduates through the lengthy process.