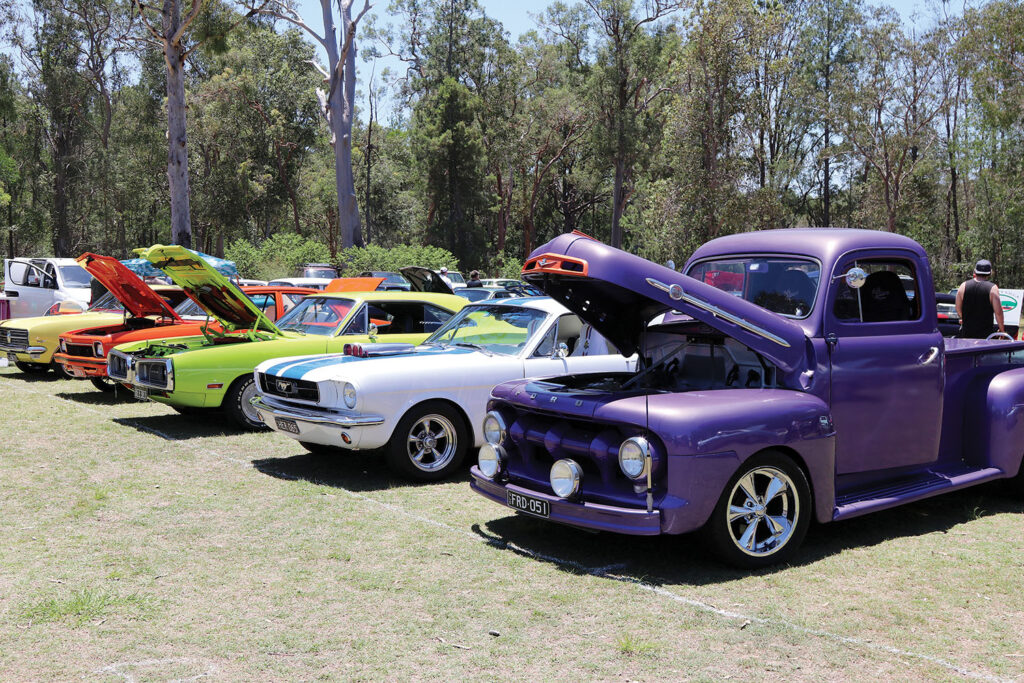 Thanks To All Involved For Such A Great Day
The Inaugural Car Show was a resounding success, thanks to all involved. We had 77 cars attending ranging from a brand new Toyota Tundra to a couple of 1910 Veterans. Exceptional classics in several marquees and some lovely originals shared the field with beautifully restored Fords, Holdens, Dodges and Chevs.
Add to this, the appearance of the Corvettes, Renault's, Ferrari and tiny Fiat 500s with a sprinkling of other brands and we had an amazing display. Tim Wood's Tankride Army Tank proved very popular and the displays by the RFB and SES crews drew a crowd. Food, from all comments, proved to be enjoyable and many folk sat in 'Gazebo Alley' to eat and keep cool on what turned out to be an unusually hot day.
Apart from comments about the intense heat, as I walked around I only heard favourable comments so think we put on a great show! My sincere thanks go to the team from TDCA, the TRFB crew parking cars, our wonderful sponsors and all of the entrants.
I would be pleased to assist in future events if planned. Many thanks to all, especially my super supportive wife Pauline.
By Syd Norman (TDCA Events & Entertainment Committee)
See the People:
(Photos by Tamborine Bulletin)
See the Vehicles:
(Photos courtesy of 49icsPhotography)
Car Show Sponsors: