Back On The Dancefloor @ Bearded Dragon
Crack the bubbly and maybe even crack a few moves on the dancefloor at Bearded Dragon! Finally, we are back on the dancefloor and partying on all cylinders @ Bearded Dragon Hotel. Whilst 2020 has come with many challenges (like no dancing!), it certainly did not stop many local couples and groups hosting their events at the Bearded Dragon Hotel.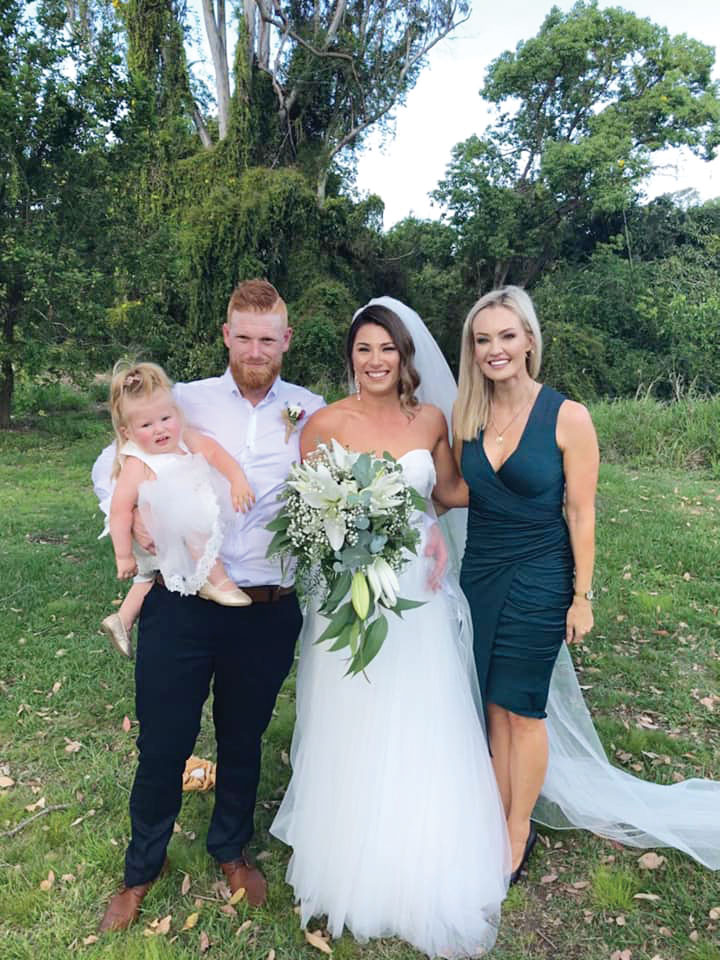 This month, Alannah and Ricky Taylor had a gorgeous ceremony Creekside with canapes and drinks by the stunning bottle tree with Tamborine Mountain and grazing paddocks for a beautiful backdrop.
Amazing dinner in the Bearded Dragon Ballroom with fairly lights as far as the eye could see for over 70 guests who then indulged in Karma Cupcakes!
Many guests were local and many travelled from afar to Tamborine and stayed in the lodge accommodation and enjoyed a traditional country style breakfast to continue the celebration on Sunday morning.
Local Celebrant Danielle Barker commented on the fabulous Tamborine wedding, "What a fun afternoon celebrating all the love with this awesome couple!".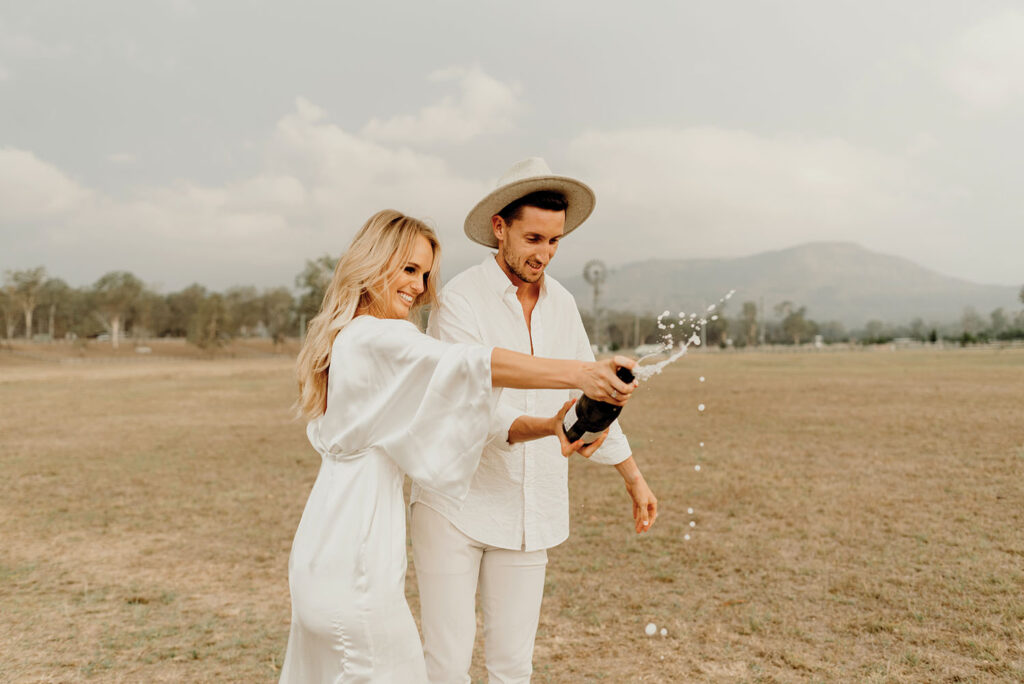 Jack and Tamsyn were lucky enough to celebrate their nuptials twice! With their first wedding day not really going to the exact plan and missing out on some critical photos. Choosing the Bearded Dragon Hotel to grab those special moments to have forever and enjoy another intimate and fun party with a small group of close friends and get some 'forever photos'. A group of local businesses including Daphne Sky Studios Photography, Fiddle Fig Films Videography, Sage Flower Designs, Kendall Jayde Make Up, and the help of Bearded Dragon Hotel Wedding and Events Team for props and styling, helped to re-create those special moments and well and truly let the yummy food, bubbly and fun flow!
Why not recreate your special moments with a great team of stylists in a unique country location like Bearded Dragon Hotel where you do you, you can be your own couple, at your own pace without the rush and hectic pace that sometimes means that some moments are missed. Now there is a novel idea and also a great way to support a handful of local businesses all at once, win win for Tamborine we say!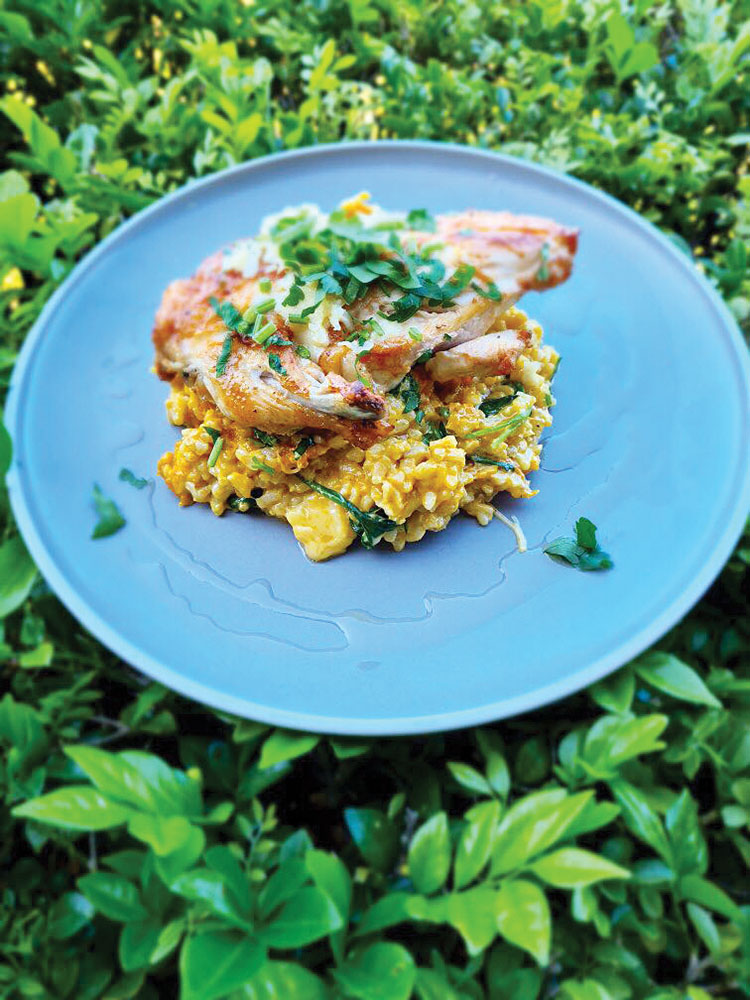 Chefs are still serving non-stop All Day Dine In options (Served 10am-8pm Daily) why not come and cool down with the outdoor garden water misters and fully air-conditioned restaurant or for larger groups the ballroom offers a charming and oh so cool space with its own bar! Perfect for your next party or family outing. Enjoy some of the chefs new blackboard options and don't forget the venue is open for breakfast from 8am on weekends or by booking for larger groups!
Due to Covid Safe Industry guidelines please ensure you respect the venue requirements for everyone's safety. The venue still has enforced some minimum number restrictions allowed in the venue, 2 hour minimum sittings for some peak times or larger groups, sanitisation and social distancing programs and more.
But all in all we have been able to open for dancing outdoors, more patrons allowed in the venue and of course while we continue to keep people safe there really is no better place to social distance for your family or special event, whatever the group size!
Please book ahead to avoid disappointment and help to provide a safe environment for our staff and our community.
Due to its popularity with locals the Bearded Dragon Hotel is still serving Takeaway 4-8pm. Open Daily – Phone ahead (07) 5543 6888 or Direct Mobile Orders 0413 618 479 for ordering + payment. Allow Min 30 minutes minimum for pickup. To view Takeaway Menu, head to our Main Website www.beardeddragon.com.au and phone order. Safe pick up from the bottleshop! Thanks for keeping us all moving!