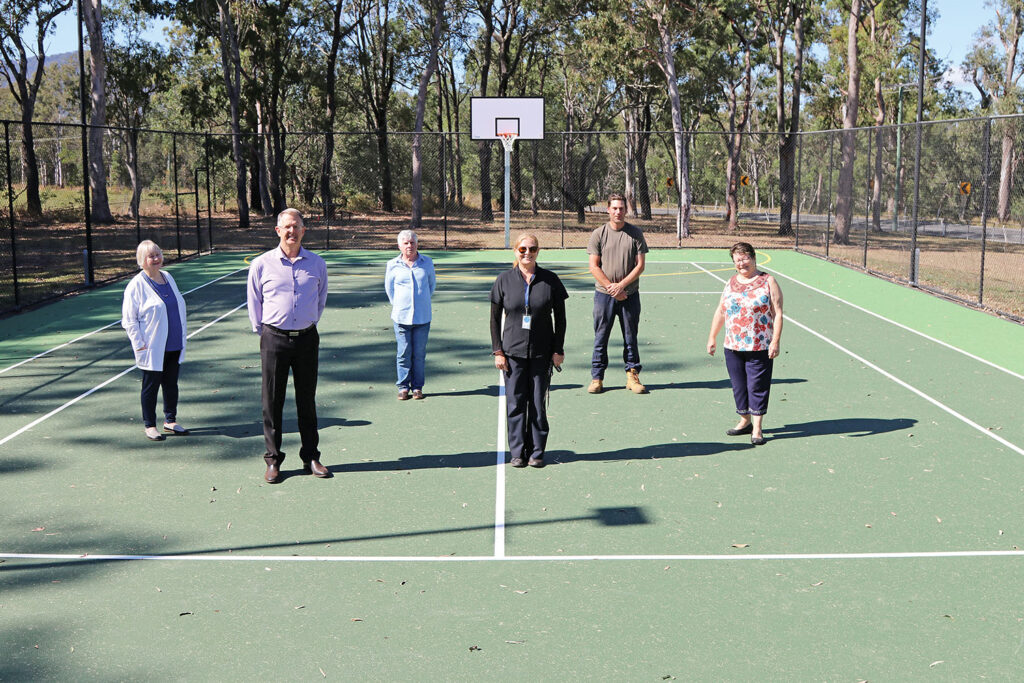 Rejuvenated Tennis Court & Basket Ball Hoop
Last month, the 'rejuvenating' resurfacing of the Tennis Courts at Tamborine Memorial Hall was completed with the inclusion of a new basket ball hoop and linework to match.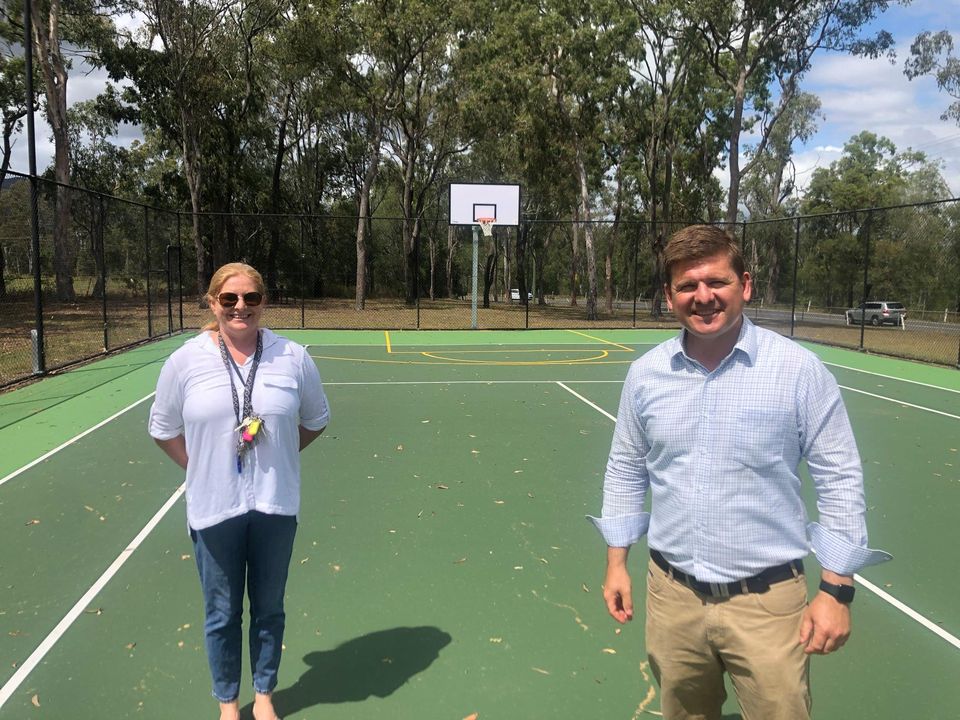 President of the Tamborine Memorial Hall Management Association Inc, Nicole Pardilanan said "I am delighted to announce the completion of the tennis court refurbishment and thank "All About Sports Courts for an outstanding job. The tennis courts and equipment will be available for hire with the day rate being $6 per hr and night rate $8 per hr except for Wednesday mornings which is reserved for the The Ladies Tennis Club. We will be trialing leaving the court unlocked for use of the basket ball hoop during daylight hours for the community to use, where no tennis court bookings have been made. All this would not have been possible without the fantastic opportunity to apply for the Gambling Community Benefit Fund Grants and the ongoing support from the Scenic Rim Regional Council."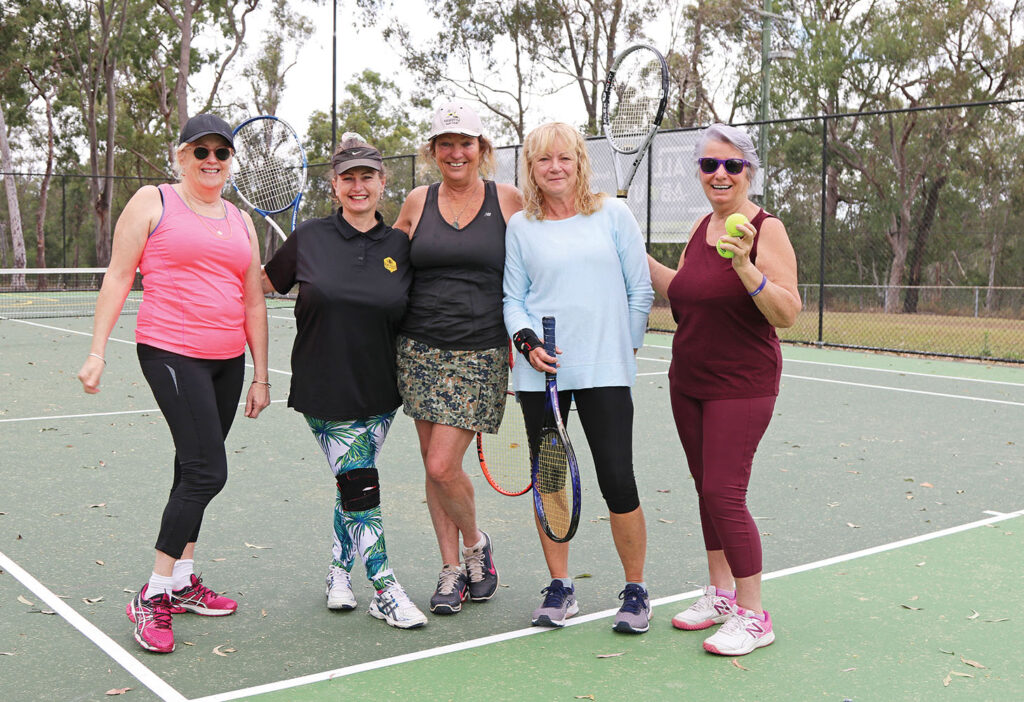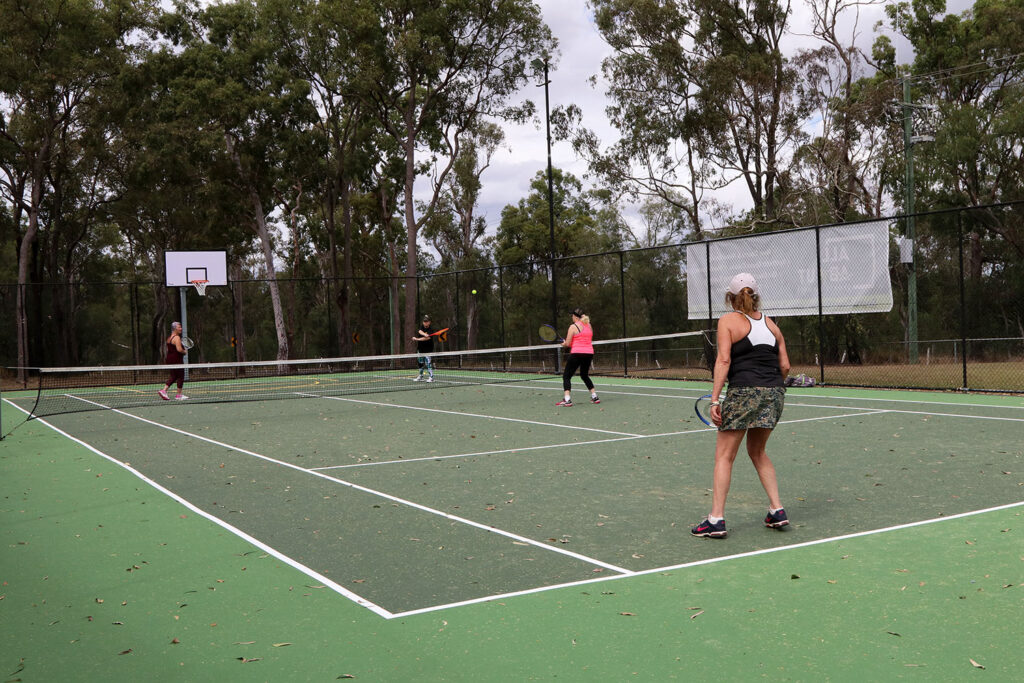 Upon arriving at the tennis courts to play for the first time since resurfacing, long term member of the The Tennis Ladies Club, Colleen Hagarty, said "We were absolutely delighted to see and play on our new Tamborine Tennis Courts. We would like to show our appreciation for all involved in making this happen. I personally have played here for 17 years and was thrilled to play today. Thank you."
The Tennis Ladies Club are looking for new members to join them for a hit on Wednesday mornings saying "The more players we get the better!" If you would like to play a round or two, please contact Rene on 0405 288 468 to find out more.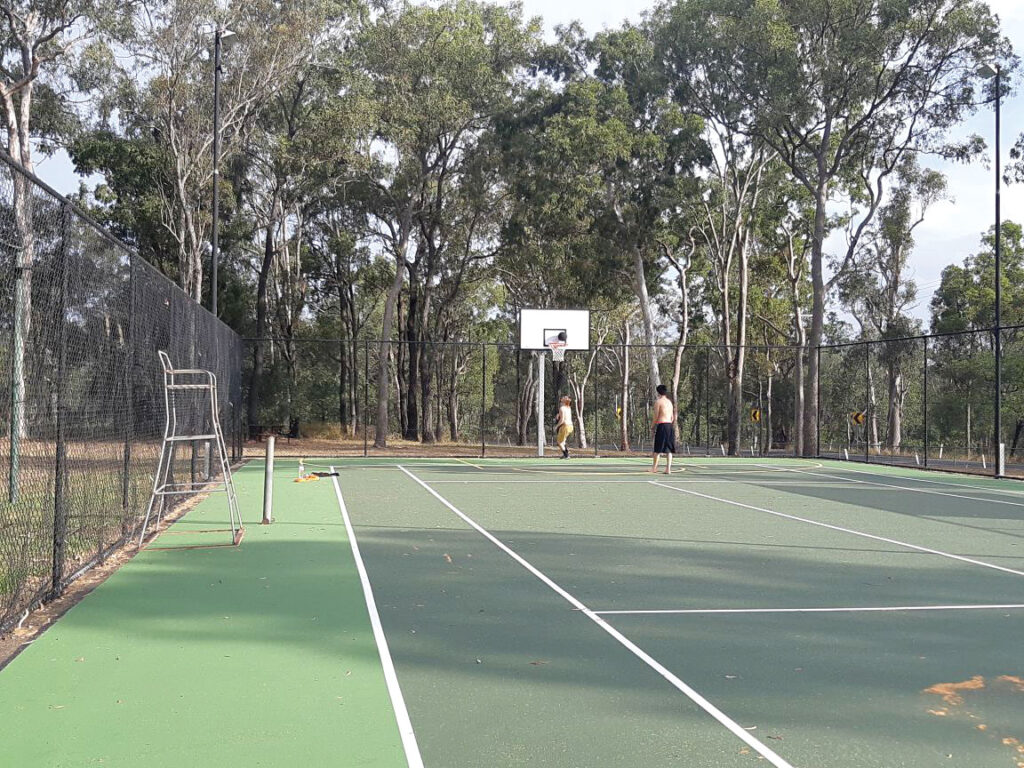 Other players to enjoy the newly surfaced tennis courts are local youths playing basket ball during the school holidays.
The Tamborine Memorial Hall Management Association Inc wishes to greatly thank the Gambling Community Benefit Fund for the Grant and the Scenic Rim Regional Council for their support.