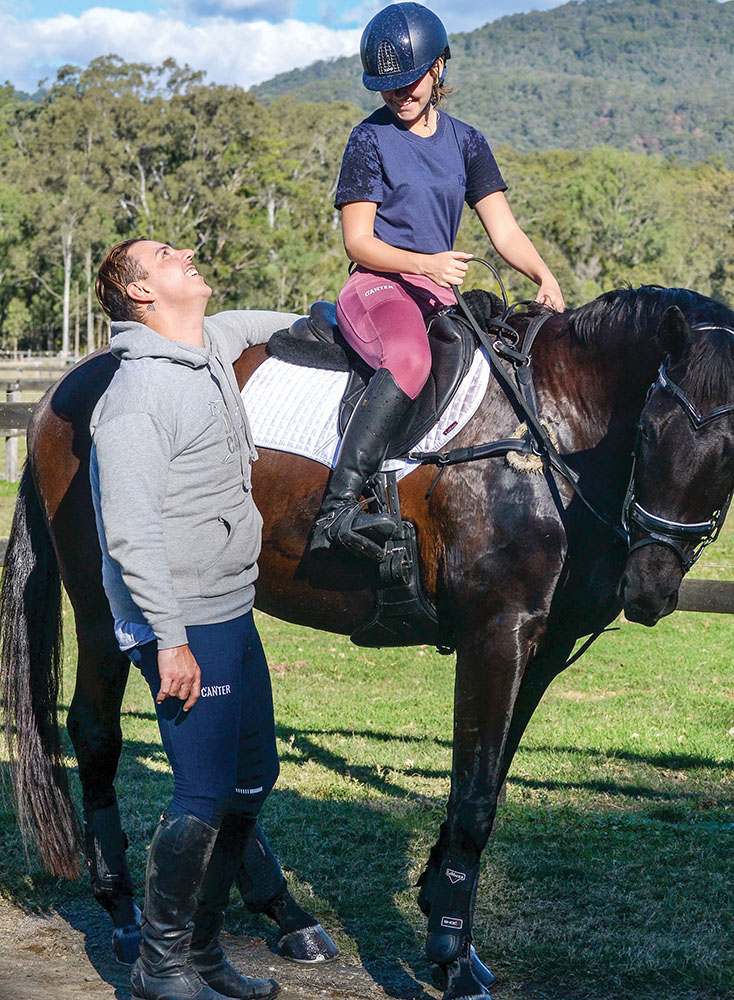 Canter And Sea Creates Unique Riding Wear
Founded in Tamborine by Harvey Zapico, Canter And Sea was started as a vision, conceptualised in 2017, to create a unique equestrian brand of high quality 'athleisure wear'.
"We were so sick of seeing a lack in the riding clothing market, specifically In Equestrian Technically Designed Riding Tights, as well as a lack of options for style and colour with regards to Jodhpurs, or Breeches. Other than beige or white nothing else seemed to be available, let alone clothing that was also comfortable and stylish – and for both women and men – so we knew one day we would come to life!" said Harvey.
"We designed the Canter And Sea label to cater for all walks of life, and shapes and sizes. We pride ourselves on quality, service, delivery, honesty, communication to create high quality products for equestrian athletes, spectators, grooms, mums, dads, 'everyday horse-obsessed people', and all people in between including that loving other half that still doesn't know the difference between a front and back boot! (Inside horsey joke)! You don't have to be a horse rider to love our products!" Harvey said, adding "Every order is filled with care, thought and love, we have a video on our website which takes you on a journey to demonstrate our dedication to quality and style – to provide not only high quality products, but a high quality service to the customer!"
Canter And Sea also support a Scenic Rim Equestrian Group, Park Ridge Pony Club, QLD State Pony Club Championships, and the Fraser Coast Horse Trials with donations towards the clubs, or vouchers and prizes for competitors.
Visit Canter and Sea on: www.canterandsea.com or contact Harvey on hello@canterandsea.com, and see their ad in the business directory under: 'Horse Riding Wear' to find out more.