Indigo Dusk As Solo Or Band Gig For Locals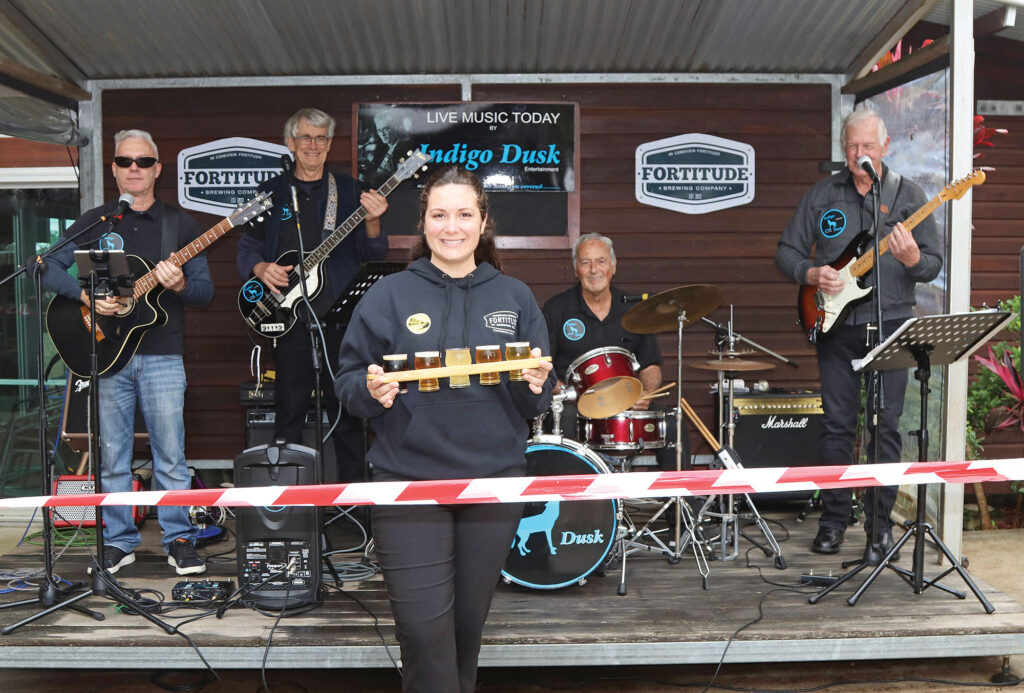 Early in July, Indigo Dusk fired up the band to relaunch live music back onto the mountain.
The band played a couple of freebie gigs (with some beers thrown in for hydration) at the Fortitude Brewing Company on Thursday lunch times. Then Les Hutton (lead) took it solo at the Tamborine Diner on alternating Friday nights playing to dinner guests (happy to be back out!). He also plays at the Bowls Club, and live streams from the garage on Monday nights, with the band playing on Thursday nights, from 7.00pm to 7.30pm.