A Fifteen Year Old 'Culture' Of Deliciousness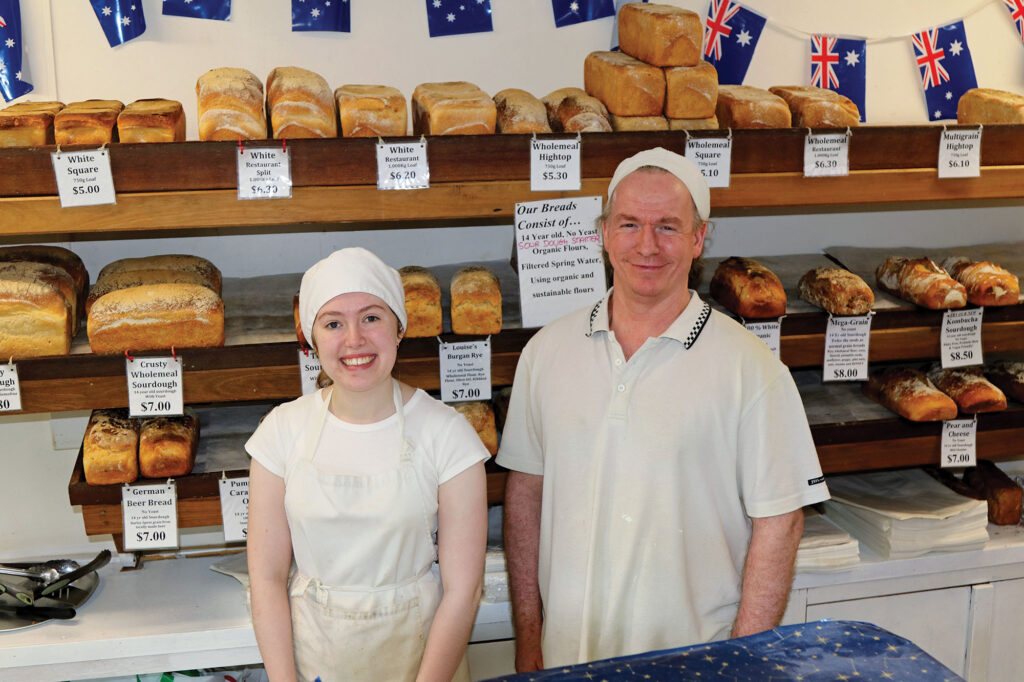 We were just about to walk into the Eagle Heights Bakery when we were approached by three people in the carpark standing around enjoying some bread from a bag. They said "If you're going to do a story on Phil, make sure you talk about his famous sourdough bread! We're very fussy about our bread and the sourdough's excellent, in fact, everything's good!"
We entered the bakery and were greeted with warm and inviting aromas of fresh bread and delicious baked goods. Phil was full of smiles – a very happy baker for someone who jokingly says he works 48 hours a day! Phil comes from a long line of bakers, both his mum Joan and his grandmother were pastry cooks, and his father David, a baker, who worked in flour mills in the UK. In November 2005, Phil and his parents purchased the bakery at Eagle Heights which has now become home to the famous '14 year old, no yeast, sourdough starter'!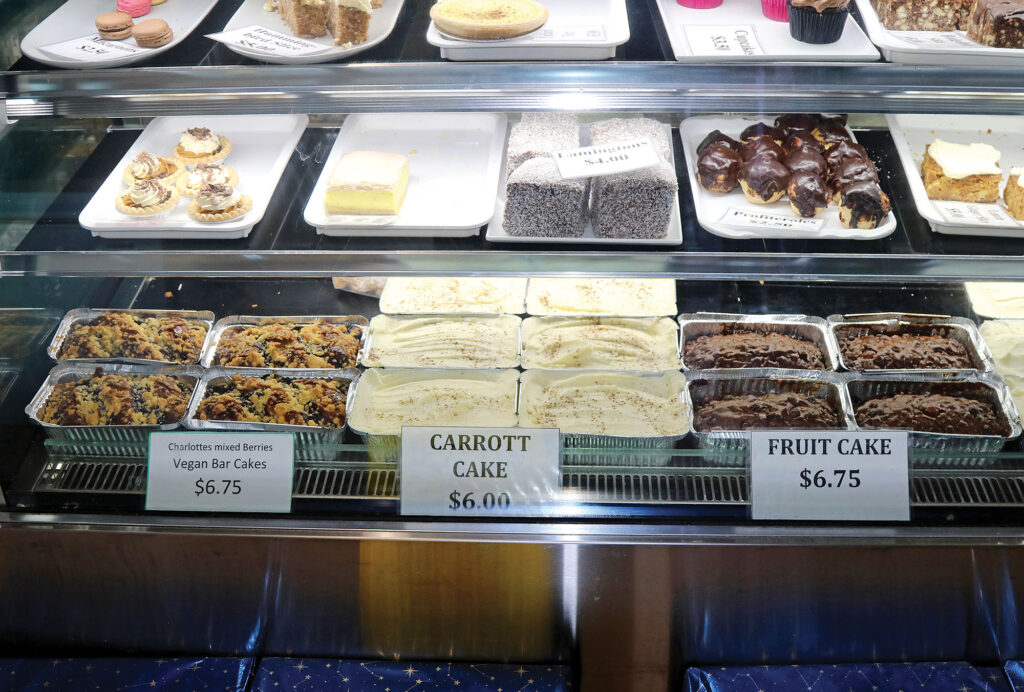 The first recorded civilisation to have used sourdough was the ancient Egyptians around 1500BC with one of the oldest sourdough breads excavated in Switzerland dating from 3700BC. But the origin of sourdough fermentation likely relates to the origin of agriculture several thousand years earlier. Out of interest, commercial baker's yeast dates back to less than 150 years.
This year in November, Phil's famous sourdough culture turns fifteen – a very special milestone to be proud of and marked!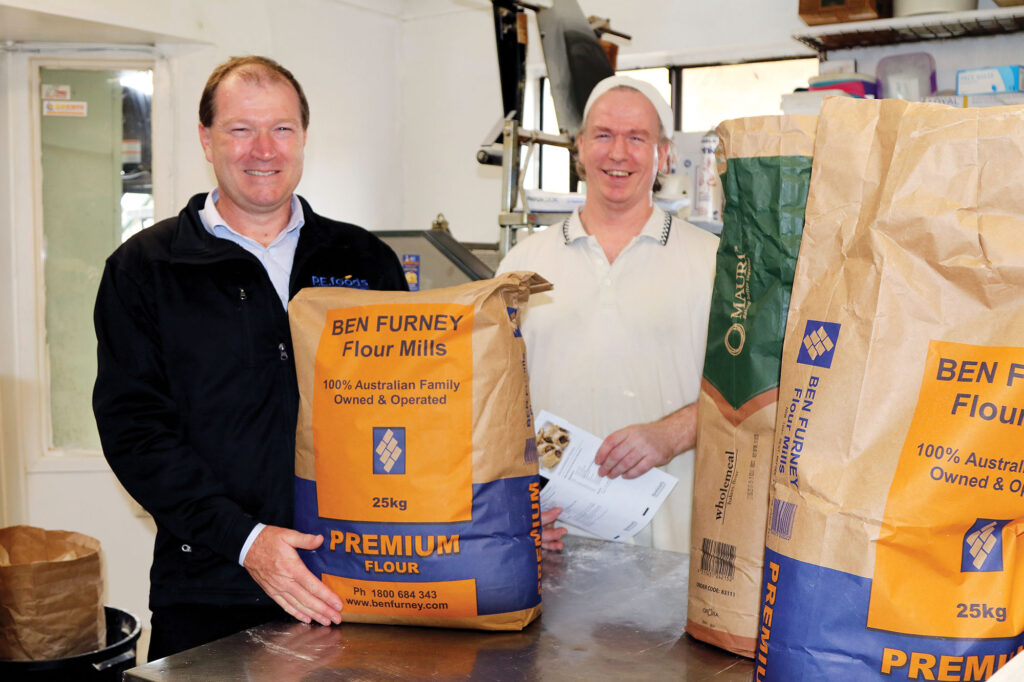 Rodney Hobbins of PE Foods dropped in while we were there with some bags of quality Australian flour from the Ben Furney Flour Mills. Rod comments that "It's all about the recipes and the ingredients and making different flavours – but Phil is 'The Teacher'!". Phil says he likes to use ideas customers give to him, for example, one of the sourdough breads on the menu is called 'Louise's Burgan Rye', named for a local resident's idea for a combination of ingredients.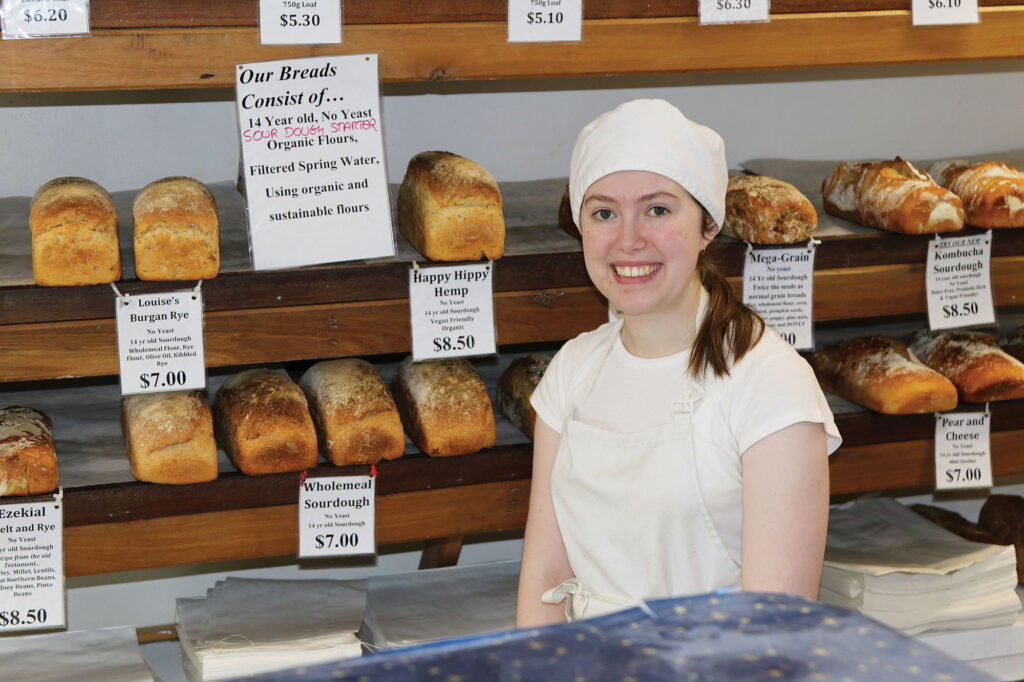 And talking about the menu, there are just too many types of breads to list, as well as the wonderful foccacias, pies, pasties, cakes, slices, doughnuts, tarts, biscuits, cookies – even the ginger and shortbread men!
Eagle Heights Bakery – 07 5545 4011
Message them on Facebook to order breads!
OPEN 7 DAYS – 9.30am to 5pm
25 Southport Avenue, Eagle Heights