Mark Nominates His Head For Cancer Research!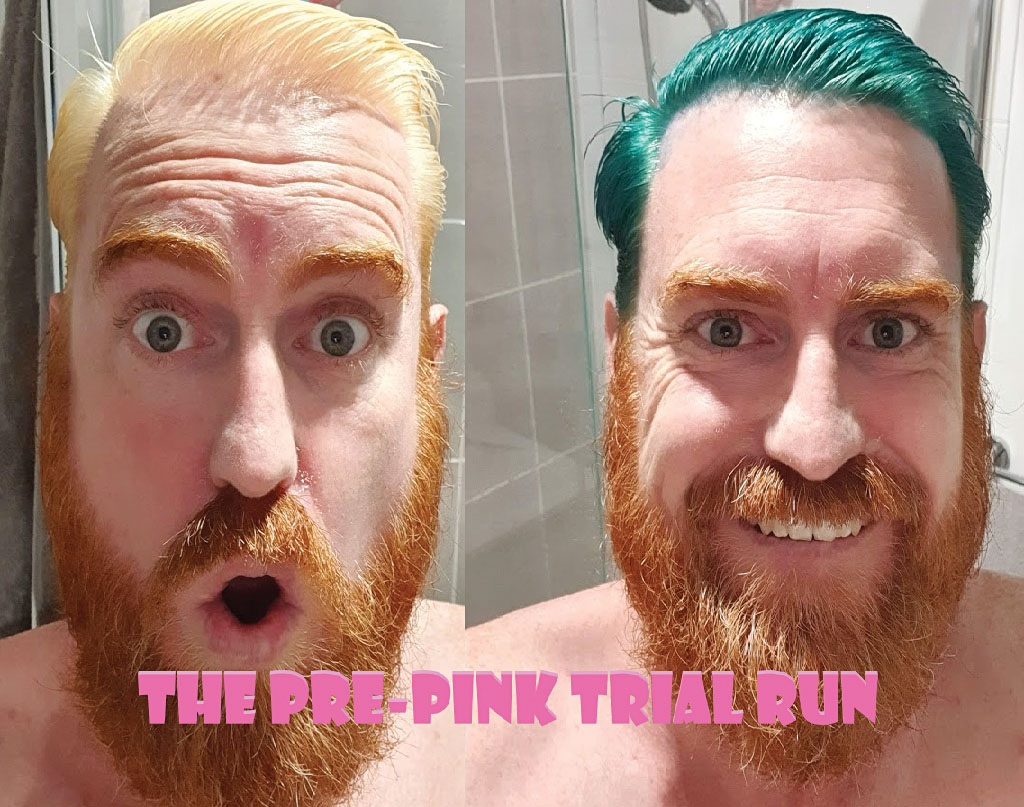 Hi I'm Mark Conway, in regards to my wacky hair, please know it is not a mid-life crisis but a COVID home hairdressing trial run for Go PINK which starts in June. Basically I decided to take one for the team and nominate my head to cancer research and will be dying my hair pink to raise money for Breast Cancer. (This is why my hair has recently been green/blue, we did a trial run to work out what to do, especially for my red hair!)
One of the other reasons I have decided to do this is because of my three beautiful daughters. Both my side and my wife's family have a history of breast cancer and I want to do everything in my power to help the research along so my daughters hopefully won't have to go through what so many people have had to endure to date. Whilst I am optimistic that we will make leaps and bounds for change within our lifetimes, I am truly hopeful we will have this thing beaten for our kids!
The link to my fundraising page is below and to make it a little more interesting I have set different levels of 'punishment':
$0 – $800 – Head Hair is Dyed Pink
$800 – $3,000 – Beard also goes Pink
$3,000 – $10,000 – Beard will also get Pink Glitter Bombed
$10,000+ – Pink Hair and Glitter-Bombed Beard stay in play and refreshed for the entire month of June!
Whilst I know some of these targets are incredibly ambitious, I think this is a really good cause and will help so many people moving forward. I am just about to hit 50% of my first target goal and getting glitter bombed seems so far away which is why I would love it if people can at least share my GO PINK pledge if they can't donate.
Please help to spread the word and I will be forever grateful!
By Mark Conway