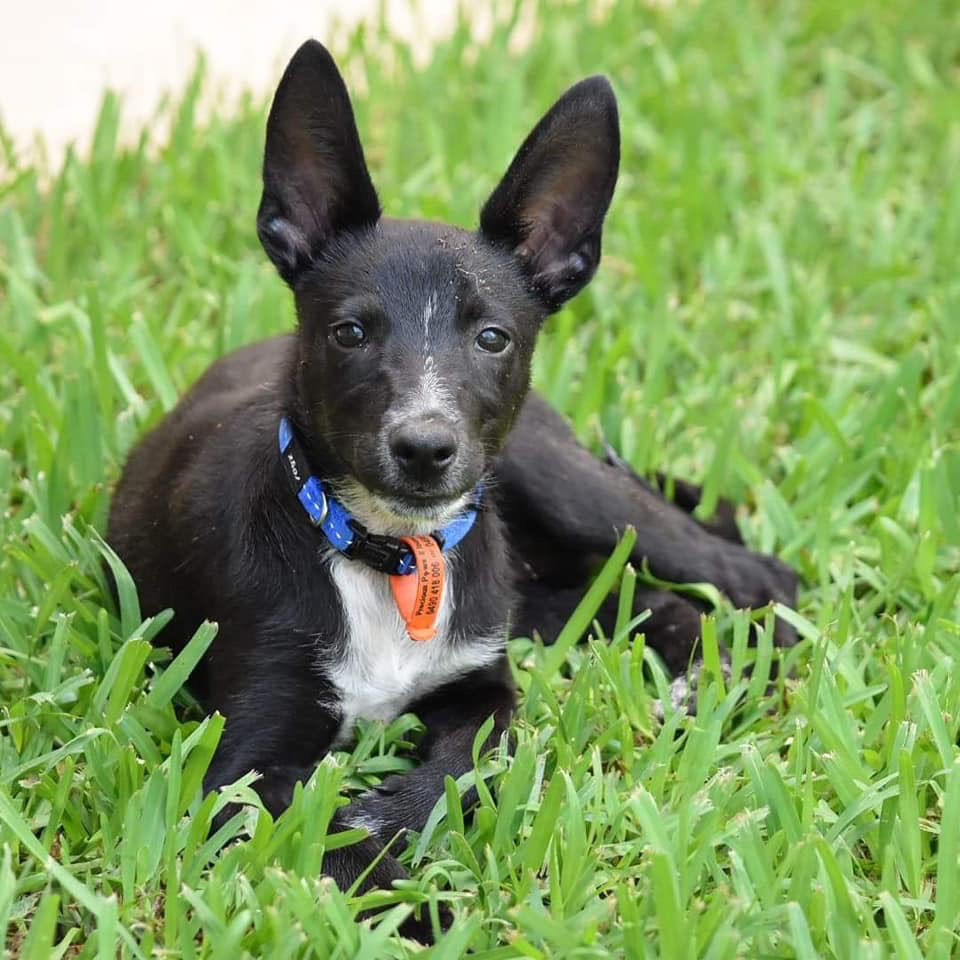 Adopt-A-Dog From Precious Paws Today
Colt is an adorable, sweet boy, who loves being around his people, he has an outgoing nature, full of personality and cute as can be.
He adores people and seeks out human company. Colt loves exploring his yard and does so with confidence and excitement.
He has started basic training and is a quick learner.
Colt loves to play with his brothers, running and tumbling around. He is learning to play with toys, to chase a ball, have a game of tug-of-war, and enjoy a play in the agility tunnel.
Colt is a medium to high energy boy, so is going to need at minimum, a daily walk, some mental stimulation/training plus playtime. He is happiest when he is near his humans and gets so excited to see you. He will need 6ft fencing in his yard to keep him safe at home.
His new home will need another slightly older dog to keep him company when you're not home, and owners who are home a fair bit while he is so young. There should be no pocket pets in his new home..


Check out his profile:
https://www.savour-life.com.au/adopt-a-dog/search-now/view/15387