Pharmacist Carina & Assistant Laura Join Local Pharmacy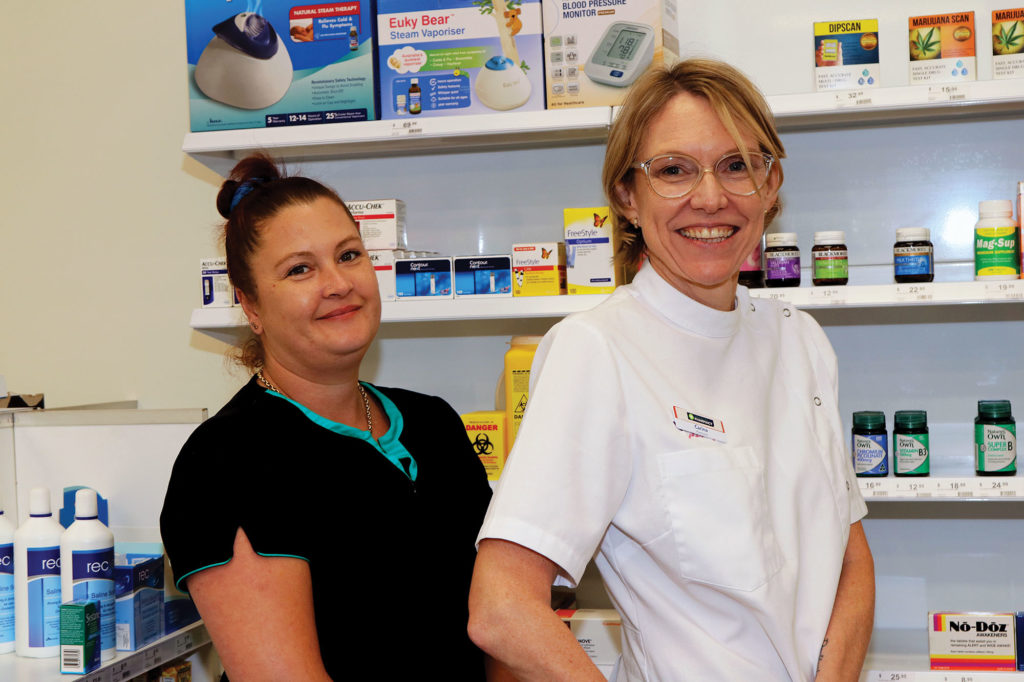 Pharmacist Carina Marais, and Pharmacist Assistant, Laura Morrison, have greatly enjoyed their first few weeks in the Tamborine Village Pharmacy. Having always worked in small town pharmacies in rural areas, Carina loves to be able to meet the locals and learn their needs so she can give them the best assistance. Carina says "Please bring in a list – you won't just be a number – we love giving a personal service!". In fact, so she can cater for locals' different wants and needs, she invites customers to drop in for a chat and make comment on what would be best to keep and what is less needed. "We understand how hard it is to change pharmacists so we will do our best to keep what is needed in stock as well as pricewise." Carina also states there are certain suppliers under pressure at the moment, so asks for understanding during this difficult health crisis, and also while she updates the pharmacy as 'a work in progress'. Carina and Laura have felt very welcomed and would like to thank everyone for accepting them into the local community. Thanks Carina!
To find out more, call the Pharmacy on 07 5543 6227.