Celebrating With Friends & Big Pink Cake …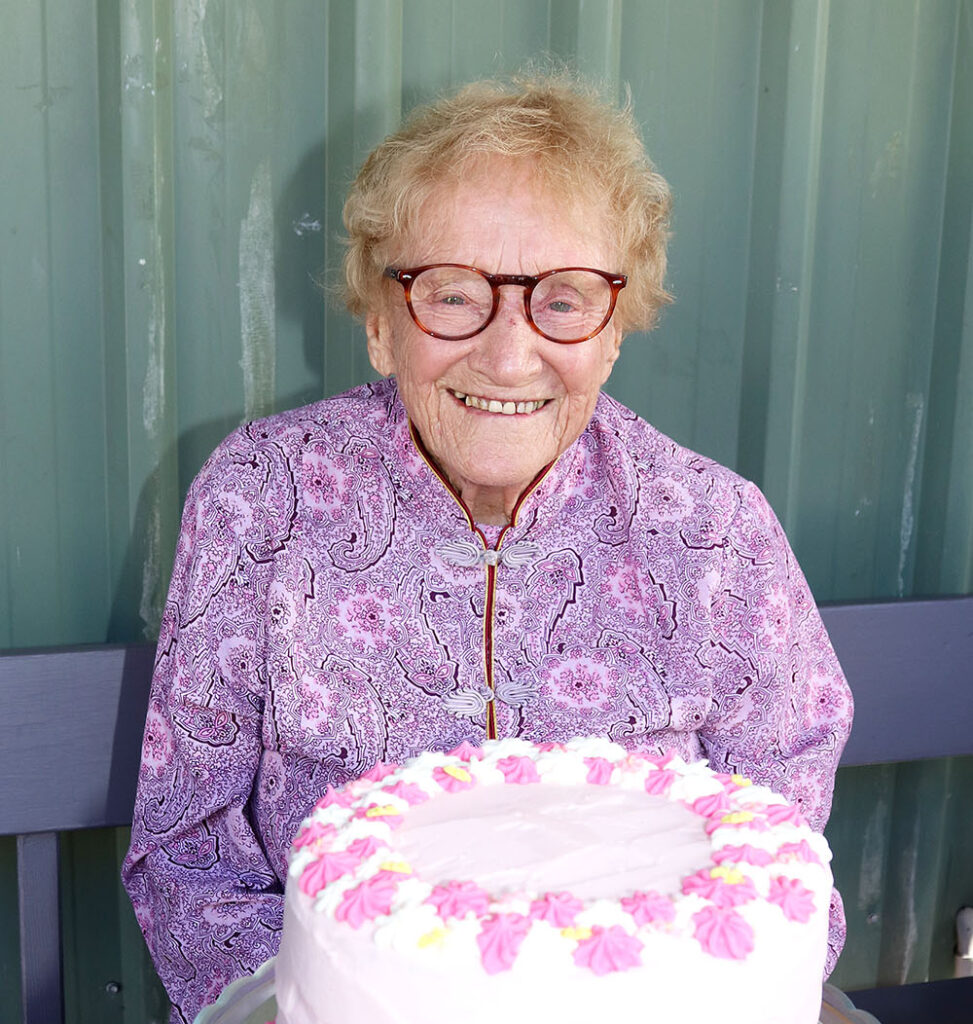 On 22nd May, local resident Elma Webb turned ninety years young! Following a celebration held by congregation members at St Patrick's Church, Tamborine, Elma's long term friends Carol, Margot, Mary, and Ann continued festivities with a 'morning tea party' at the new Village Roastery.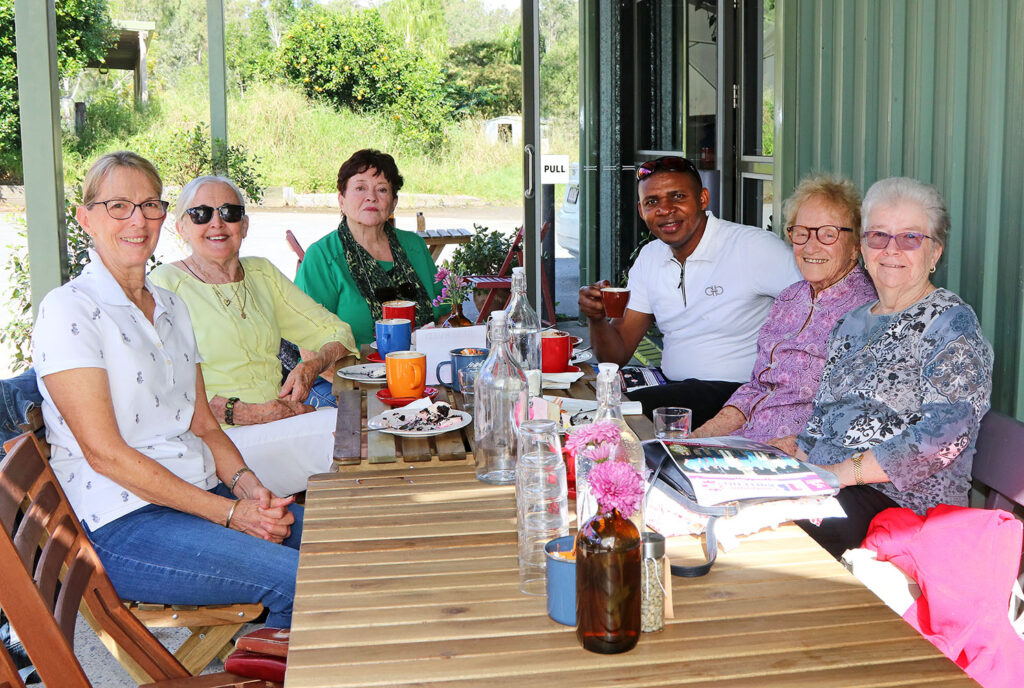 Fr Kevin Njoku of St Mary's Catholic Parish, Beaudesert, also took part in the celebration arriving as Kate from The Village Roastery was about to present Elma with a very large pink birthday cake!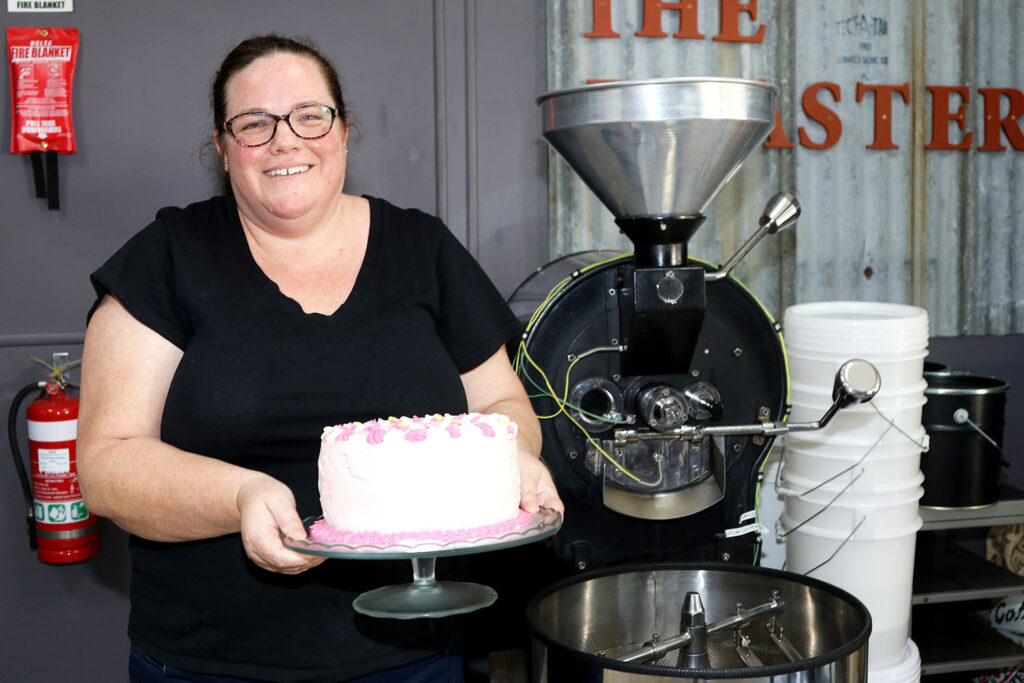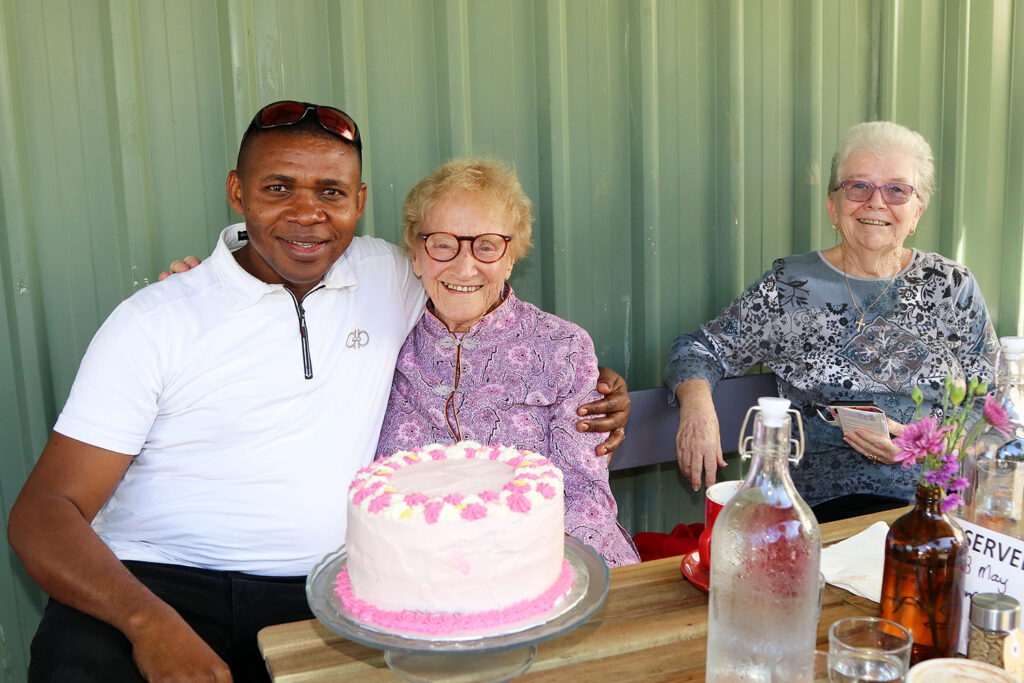 A very long-term member of St Patrick's congregation, Elma is in charge of setting up and tidying the church, and more importantly is also in charge of the music – which can be at questionable volume – with Fr Kevin describing Elma as 'the choir' saying they are very blessed to have her and "when she's not there, we know!" A very special lady of Tamborine!