Scenic Rim Cadets Honour Supporters …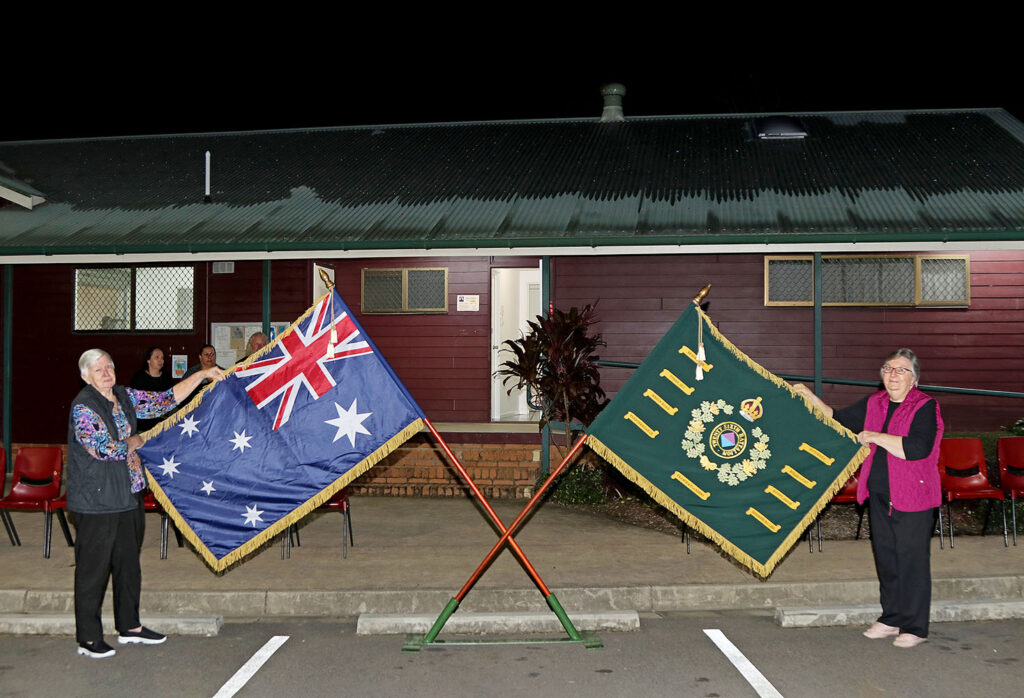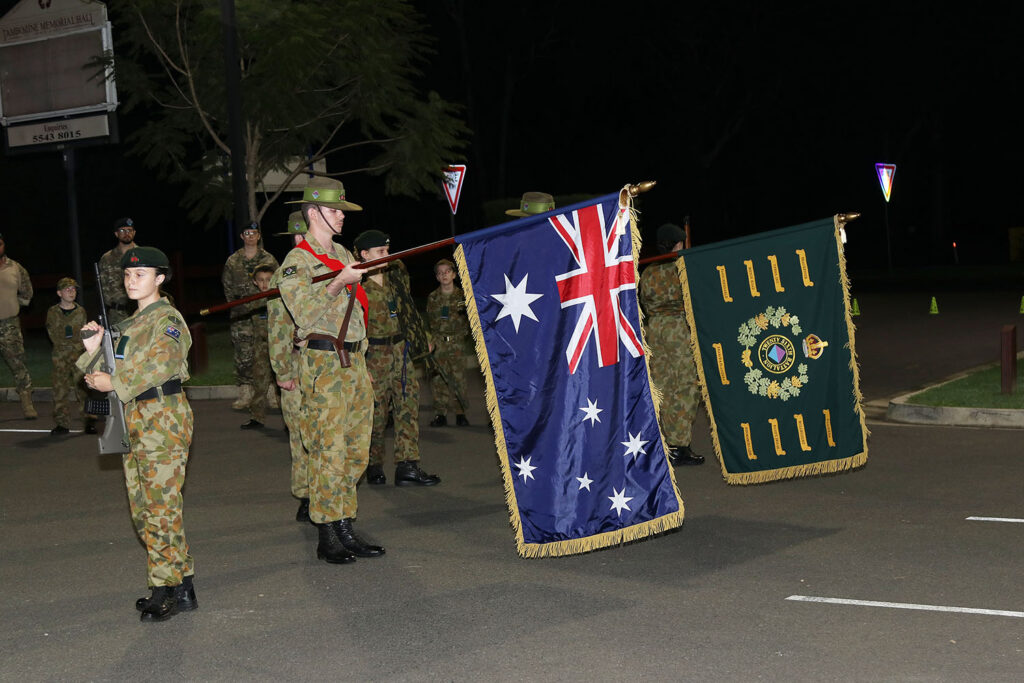 The Scenic Rim Regional Cadets recently held a special Flag Ceremony presenting awards to cadets and certificates of appreciation to many community supporters of the group. There was also a special unveiling of the ceremonial flags, which were prepared, painted, and hand-stitched by Faye Murphy and Shirley Balmer. We at Tamborine Bulletin were also very proud to be presented with a certificate of appreciation and are constantly in awe of the work the team leaders do in providing guidance and inspiration for our younger generation. Keep up the great work, and thank you!
Recognising Cadets And Their Supporters …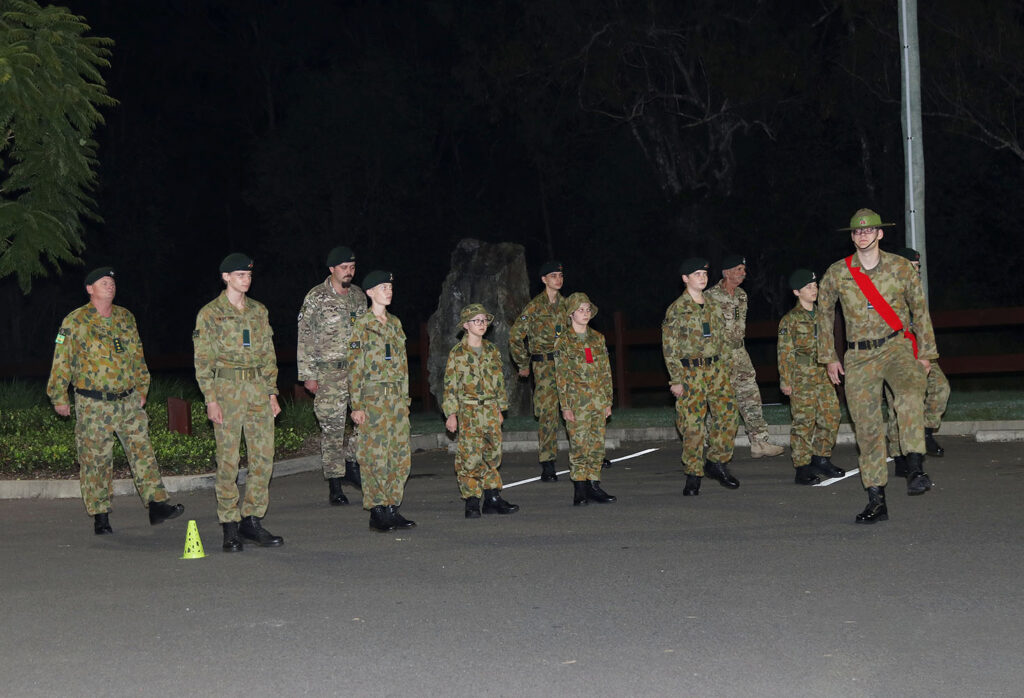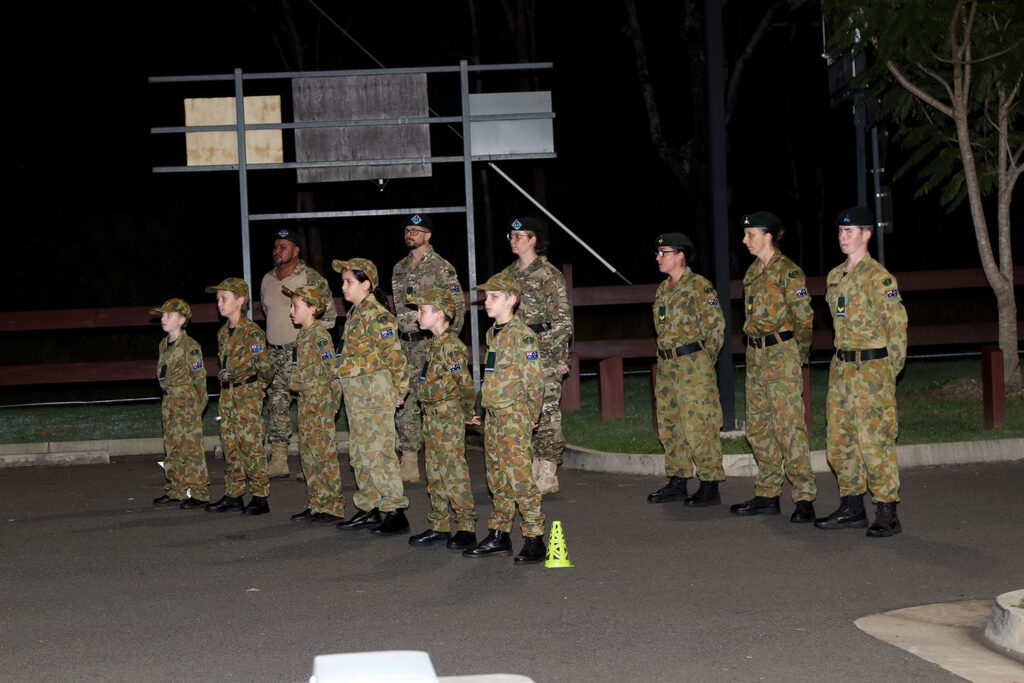 After a term of training and settling into routine, Scenic Rim Regional Cadets have a lot of supporters and individuals to thank. On 2nd May, the Unit conducted a small but very important parade to unfurl the 'Unit's Colours' for the first time.
Almost four months work, by Ms Shirley Balmer, Mrs Faye Murphy, and Ms Ellen Easter, went into reproducing the Colours of the 26th Infantry Battalion – The Logan and Albert Regiment, and the Australian National Flag for use on future Unit Parades. Certificates of Appreciation were presented to a huge array of Australian Small Businesses involving the purchase of uniforms, design and manufacture of unit badges and patches, financial donations to aid in the acquisition of training aids and much more.
The ongoing support of the Tamborine Lions Club, Tamborine Mountain State School, The Tamborine Mountain RSL Sub-Branch, and Counsellor Jeff McConnell was also recognised. Enlistment Certificates were issued to each cadet. To round out the occasion Mr Gary Hamblyn, Tamborine Lions Club, and Mr Phill Hunter, President of Tamborine Mountain RSL Sub Branch, presented the Junior and Senior Catafalque Parties with their Ceremonial Qualification Badges for their outstanding efforts during ANZAC Day Ceremonies 2022.