Kicking Covid To The Curb In 2022 …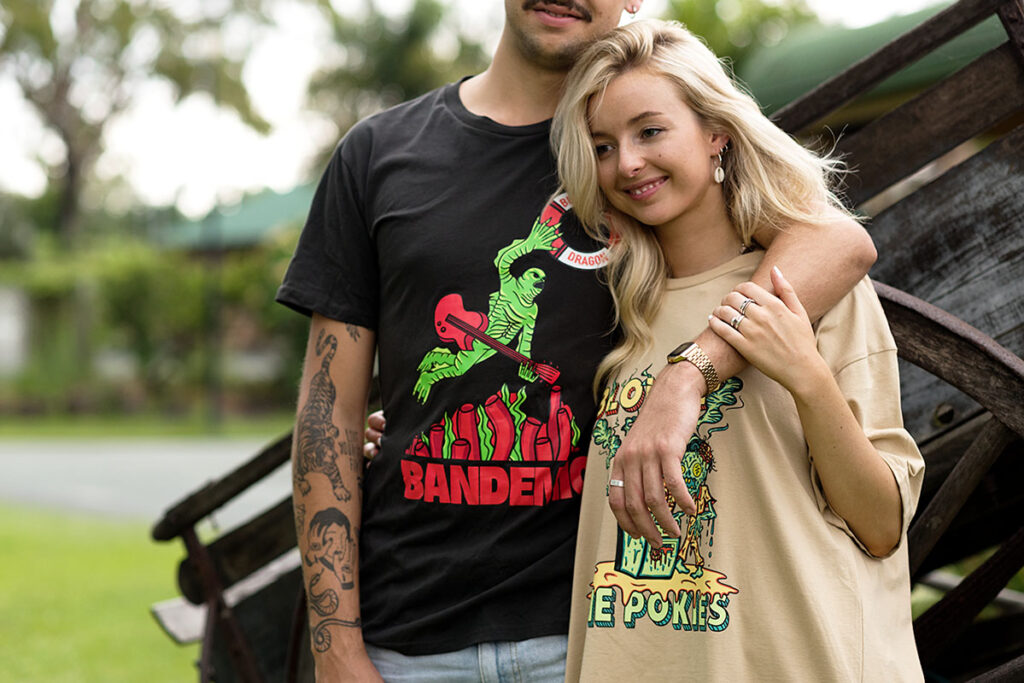 Well let's just say from all of us at Bearded Dragon Hotel, that escalated quickly! Bearded Dragon Hotel says goodbye to the year that was 2021 and a huge 'HELLO, and please be KIND to us' to 2022. Bearded Dragon is kicking 2021 to the curb, parts of 2020 and sorry to say it, but even this January start to 2022 can bite the dust as far as we are concerned! Let's just say no amount of preparation and prayers could have got us ready for that little outburst of pressure on us personally, professionally and psychologically!
Some amongst us might say "put a fork in me, I am done" but that would be so against the Aussie True Blue Steak that you might liken the Bearded Dragon Independent Small Business to as we ponder Australia Day and crack open the cold meat pies, warm beer & lamingtons (only if you are true local will you understand the proud traditions of the hotel since 1997). Enough of the bleeding obvious (there's a pandemic we are dealing our best with here, blah blah blah), let's get down to busy~ness and do Tamborine and the Scenic Rim proud.
The Bearded Dragon crew have remained busy throughout adding a new layer of busy and are pleased to announce the launch of a new merchandise range with awesome artwork designed Blow up the Pokie T-shirts, hurry the first limited release run of prints went fast (sold out in 10 days!) After 10 years of customer requests you can also purchase a stylish Bearded Dragon embroidered snapback cap! All our designs have been lovingly created by our team at Bearded Dragon Hotel Tamborine and printed by local Australian Small business.
We are pleased to also announce the second round of our Bandemic Live Music Programme is back baby & still rocking as hard as last time! The return is a kick-arse line-up of Australian Original Artists who will rock out with the new Summer Sessions every weekend till April. Live music needs our support more than ever so come social distance with us and buy a t-shirt (or two) and make them feel like rock-stars while they wait for the world to open back up for them as awesome artists! Mention this article and grab a Limited Edition first round Bandemic T-shirt for only $20.
Join us for February the month of LOVE … Treat your Valentine (every day not just on the 14th)!
Book a Stay & Play Accommodation Package in a Queen Spa Suite, Dragon-Flix & Chill with FREE WIFI & Chromecast to your device. Escape into air-conditioned comfort enjoy a romantic dinner in the comfort of your room (if you feel like super social distancing!) or take advantage of the spacious garden dining areas or restaurant. Dine from our casual all day dining menu or book a Romantic 3 Course Dinner Package starting at $75 pp includes a cocktail or wine on arrival. Book early to avoid disappointment!
Don't forget to BOOK your Table or PARTY now, next few Months are filling up fast. Enjoy All Day Dining from extensive menu options. Did they mention we serve food all day till late every day! Takeaway available from 4pm daily also, with safe collection at drive up Bottle Shop. Find up to date gigs on Facebook events @beardeddragonhotel and be sure to stay up to date with Bearded dragon Instagram as well or www.beardeddragon.com.au to spy menus! Bearded Dragon Hotel the only place to party …. where you can actually dance and social distance at the same time. Stay Safe people!