Injected Support For Local 'Bush Businesses'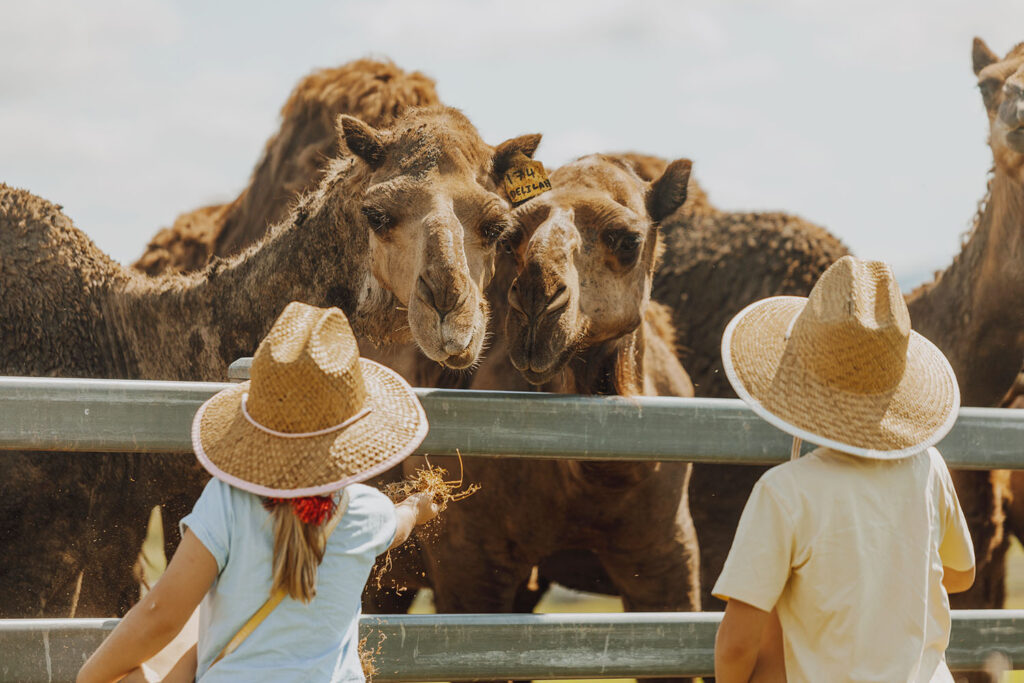 In just one day in December, the Merry Muster injected $157,000 into QLD's Scenic Rim and Granite Belt 'bush businesses' with a convoy of nine buses departing the Gold Coast and Brisbane with 500 city slickers on board headed for Queensland's Scenic Rim and Granite Belt regions.
With pockets full of Christmas spending money, the guests spent up big with small 'bush businesses' – contributing just under $157,000 to a region still recovering from heart wrenching drought, the 2020 bushfires, COVID-19, as well as flooding.
The Merry Muster, established in 2019, is about taking city folk and their Christmas shopping dollars out to regional areas to spend it, rather than here in the city at big shopping centres. By spending it with small bush businesses doing it tough, guests can have a massive and direct impact on the livelihoods of families still in the long recovery from not only the drought, but the flooding that is occurring right now or those affected by the bushfires that tore the country apart at the beginning of 2020.
Founder Kristin Bonner started The Merry Muster three years ago after watching the devastation of the drought in the media and feeling helpless to be of assistance. She decided a girls Christmas shopping trip out West would at least redirect some city money out that way.
She put a call out on social media for some friends to join her in the car and within 24 hours, instead, had a full bus of 57 people, an event name, donations and sponsors. And so The Merry Muster was born!
Kristin is passionate about finding ways for people to assist each other that isn't simply about asking for money in this 'donation tired' society.
She believes people are inherently good and want to help and when you offer them a way to support others they take it.
"2019 saw us inject $17,500 into the Dalby region with 56 people and one bus," said Kristin. 2020 was $117,500 into the Southern Downs with 350 people and seven buses; 2021 was $157,000 contributed to the Scenic Rim and Granite Belt regions by 500 people on nine buses. It's always a completely joyous day as we get to meet and talk to so many small bush business owners and locals and show that we do care – we may be from the city but we care about our country cousins."
The first stop on the 2021 itinerary was Summer Land Camels in the beautiful Scenic Rim, a picturesque camel farm and dairy which played host to a huge Christmas market filled with 100+ makers, bakers, creators, and growers from all over Queensland, organised in collaboration with Kerri Brennan from Buy From The Bush QLD. The market was purposely created to be open to the public to ensure the stallholders could benefit as financially as possible.
Here guests enjoyed a local produce morning tea, shopping, local entertainment and a delicious local produce lunch box which featured fresh produce from the camel farm and surrounding areas.
A $5000 donation was made to the rural men's mental health cause 'Are You Bogged Mate?' by The Merry Muster.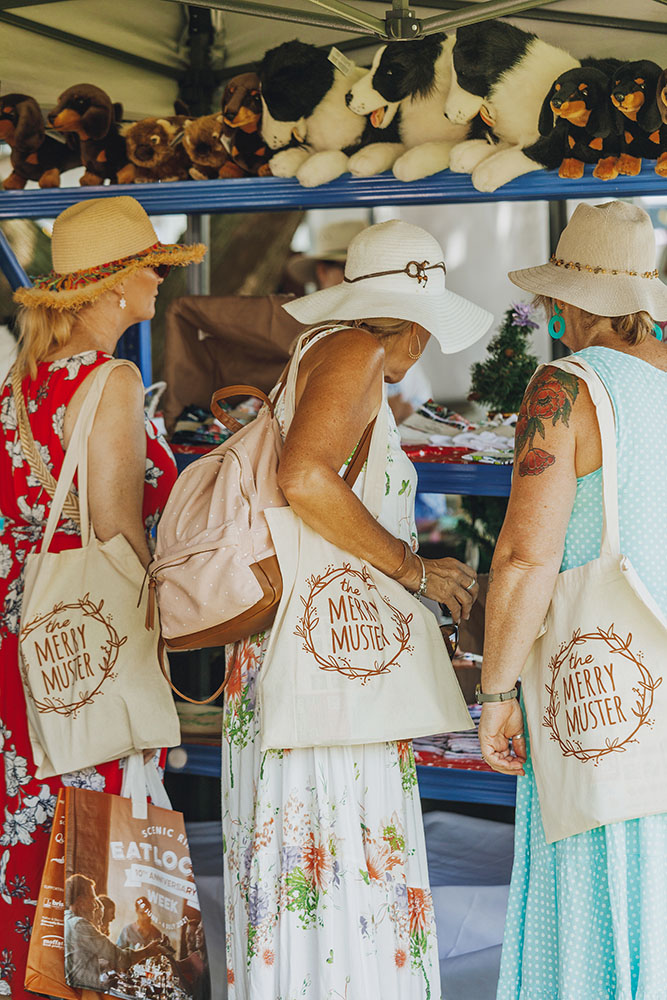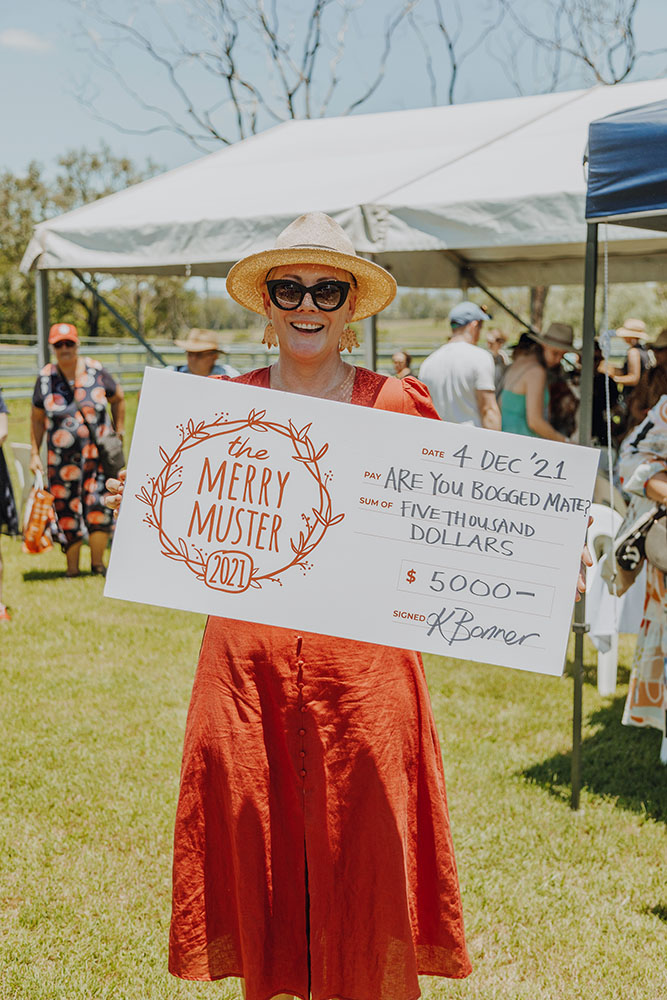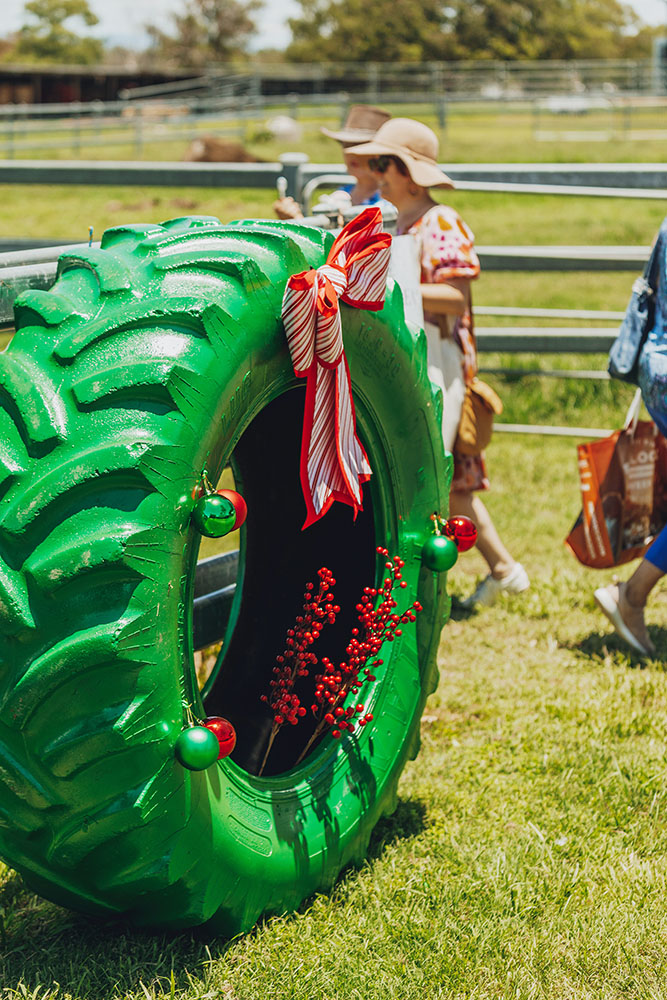 Back on the buses, the next stop was two hours south west to the Granite Belt Christmas Farm.
Guests enjoyed a magnificent afternoon tea complete with a glass of bubbles, explored the farm's huge onsite Christmas store and shopped up a storm at 35 local Scenic Rim bush business market stalls organised by Buy From The Bush QLD.
Late in the afternoon a massive storm front rolled into the Granite Belt site where the market stalls were set up. It literally picked up the stalls and all the goods and blew them away. Instead of running to the buses many Merry Muster guests got out there in the rain, wind and lightning and helped rescue the stall owners by holding down marquees in gale force winds, packing stock or comforting distressed stallholders. It shows that the heart of The Merry Muster guests extends further than just a will to support these bush businesses financially.
Kristin Bonner started The Merry Muster in 2019 from a personal desire to do something tangible for drought, bushfire and flood affected regions of Queensland. Coming from the country herself, Kristin has a personal connection with this cause and decided to take action with a simple idea – take Christmas shopping dollars and spend them in an area that desperately needs some love. And so, The Merry Muster was born.
www.merrymuster.com
www.facebook.com/themerrymuster
www.instagram.com/themerrymuster/