Six Harpist Ensemble Was Pure Enchantment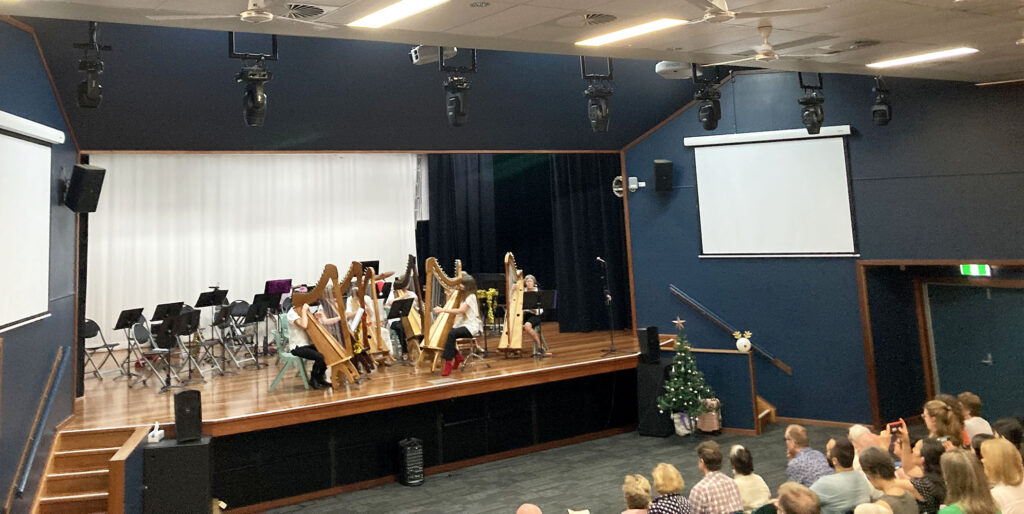 The Tamborine Mountain Orchestra (TMO) delighted a packed house for two hours one Saturday afternoon in December.
Led by Sean Jenkins who also introduced the items with wit and zip, the TMO played a well-chosen program of classical and popular items from Bach, Pachelbel, Mozart, Carl Vine and Tchaikovsky to Krogstedt and Mariah Carey.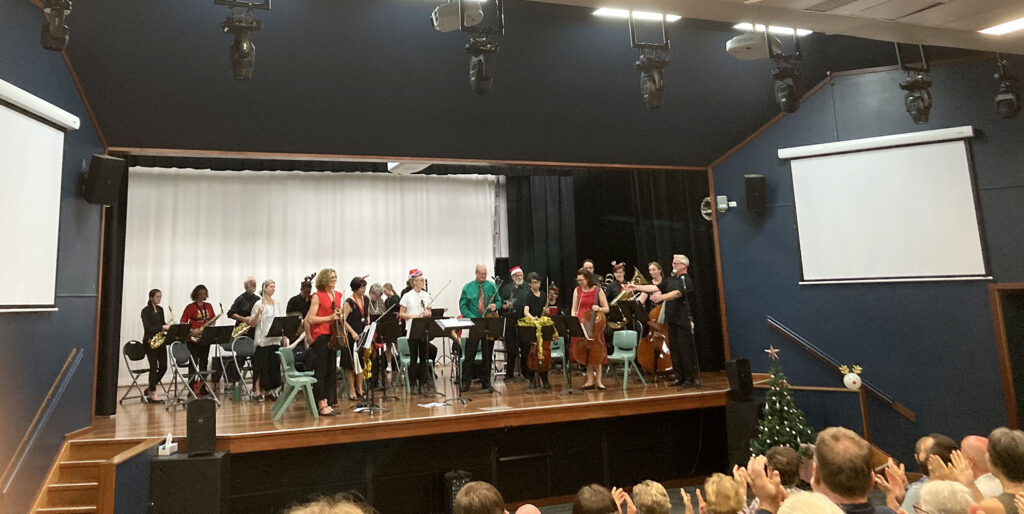 The harp interlude by Rebecca McConnell and her six harpist ensemble was pure enchantment.
Thanks to the generosity of High School Principal, Tracey Brose, the TMO now has a first-rate performance space in the School's brand new, spacious and well equipped theatre.
Photos & Story By Hilary Furlong (Keen Concert-Go-er)