Lions Present Wheelchair To 4 Yr Old Harlan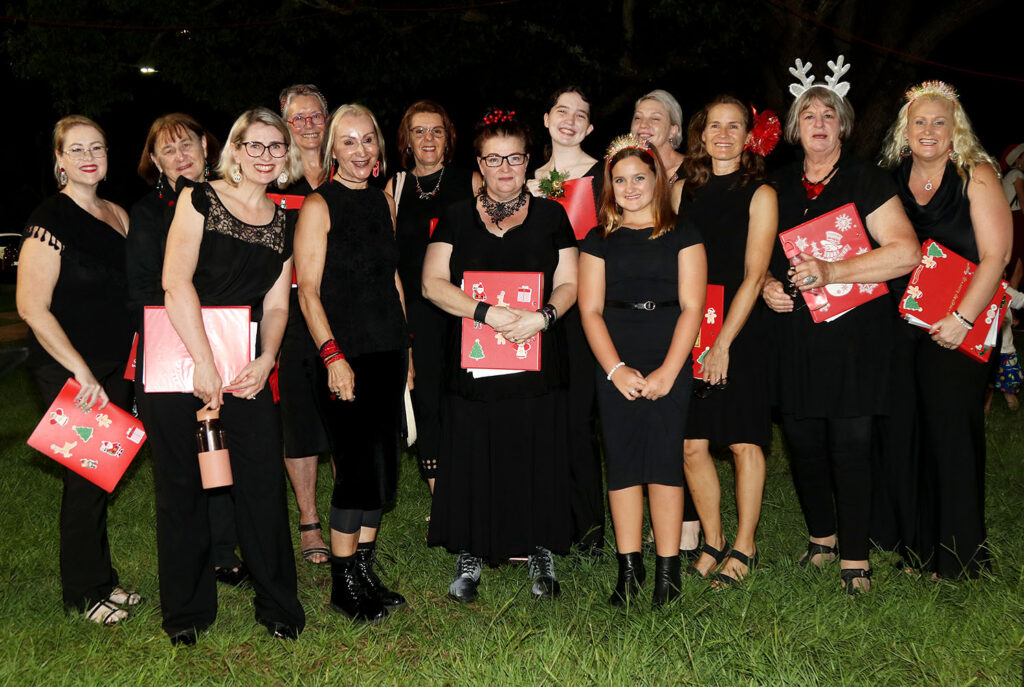 Tamborine Village Lions Twilight Markets and Christmas in the Village was held on 3 December – a balmy night after a week of rain – and was judged a great success by the crowds who attended. This was Tamborine Village Lions' final event for the year.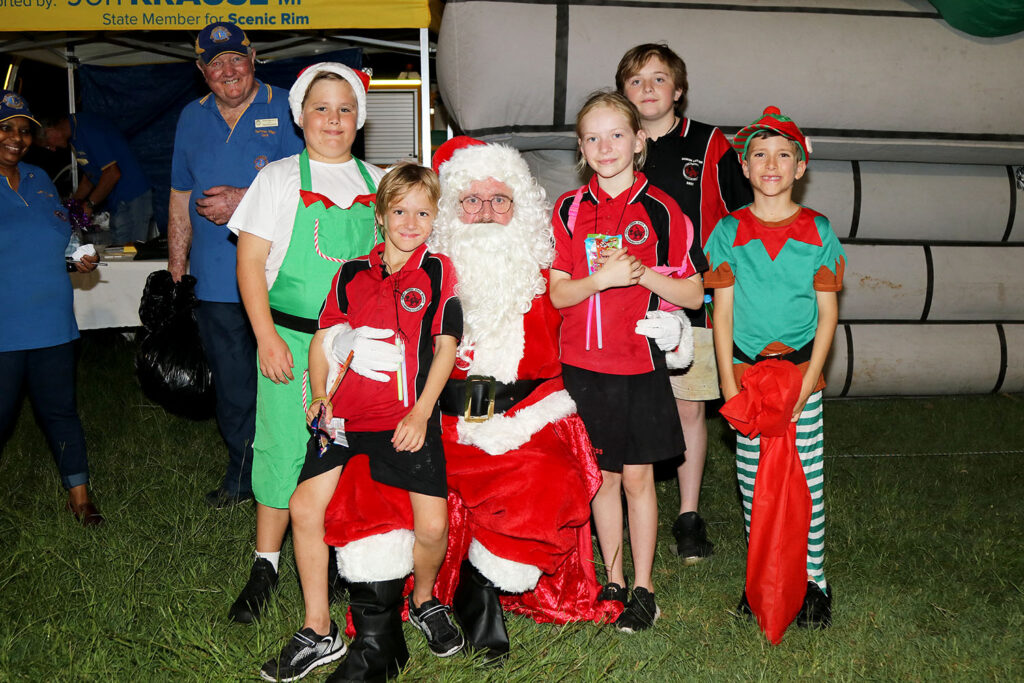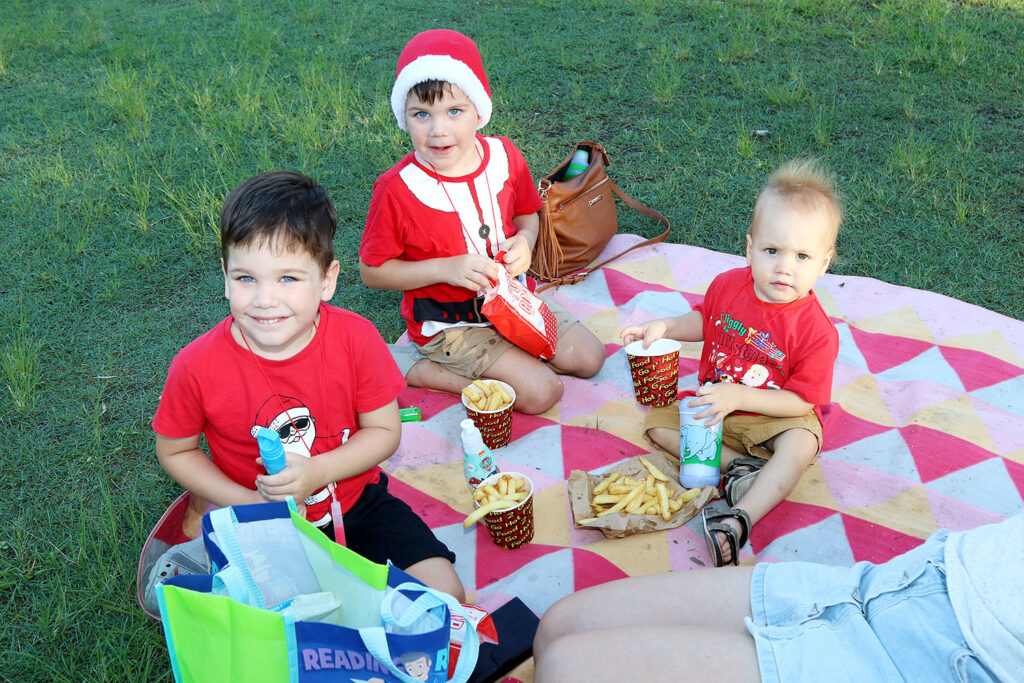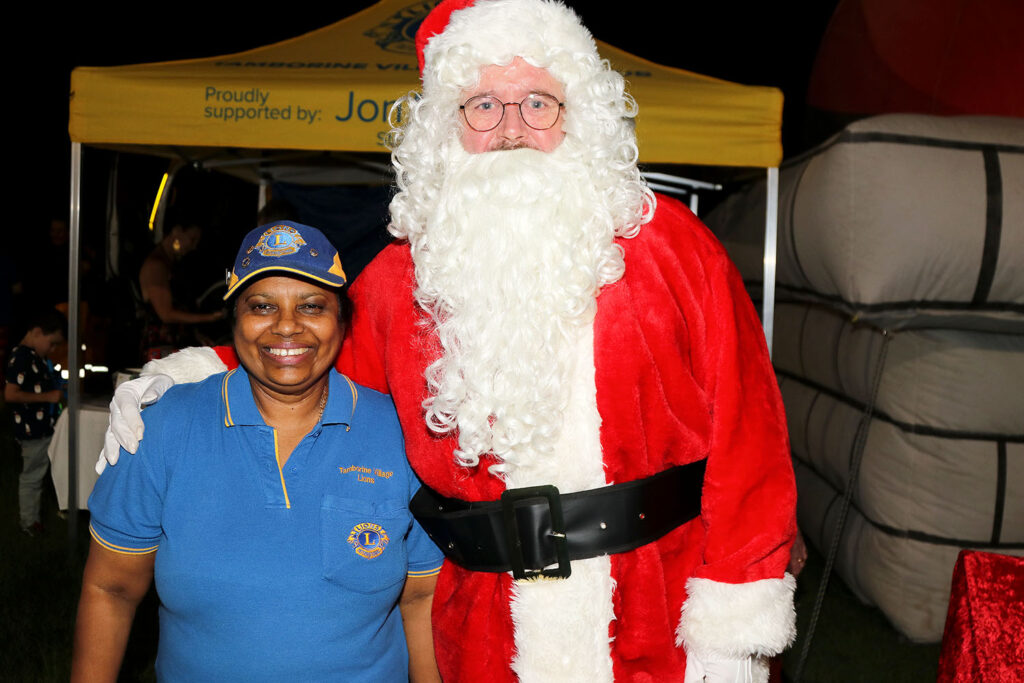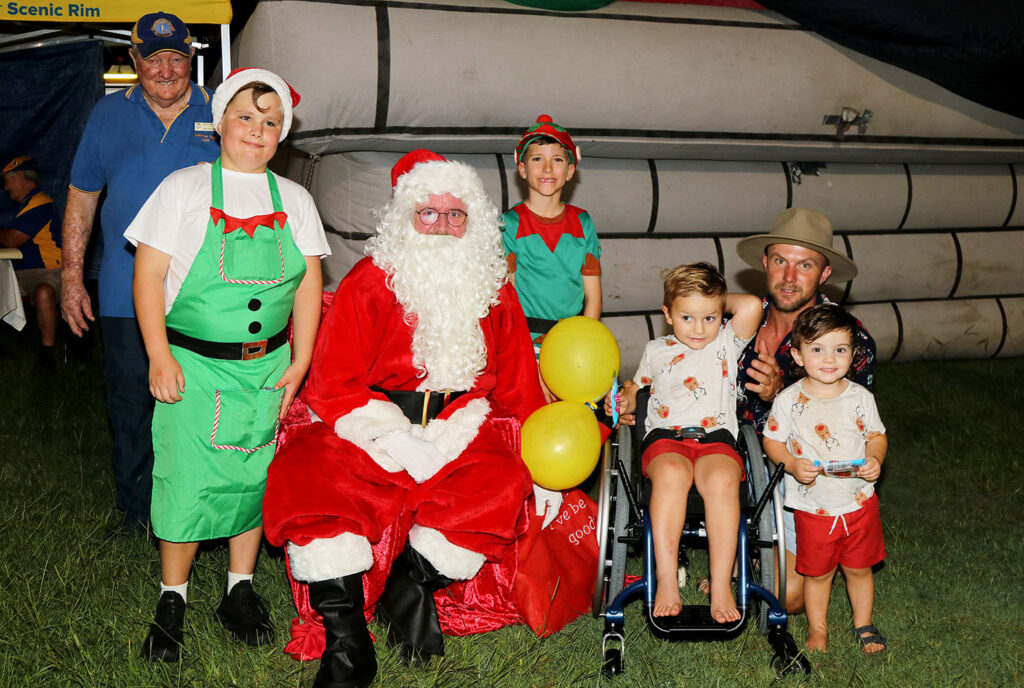 A feature of the event was the presentation of a purpose-built wheelchair to young Harlan Scott, a local four-year-old with Perthes Disease, a bone condition which affects his weight-bearing ability. This was one of the major donations of the Tamborine Village Lions Club for the year, in conjunction with the Australian Lions Foundation. Harlan's parents, Natasha and Reese, are very grateful and thankful that Harlan can now be independent to a certain extent for the duration of his condition.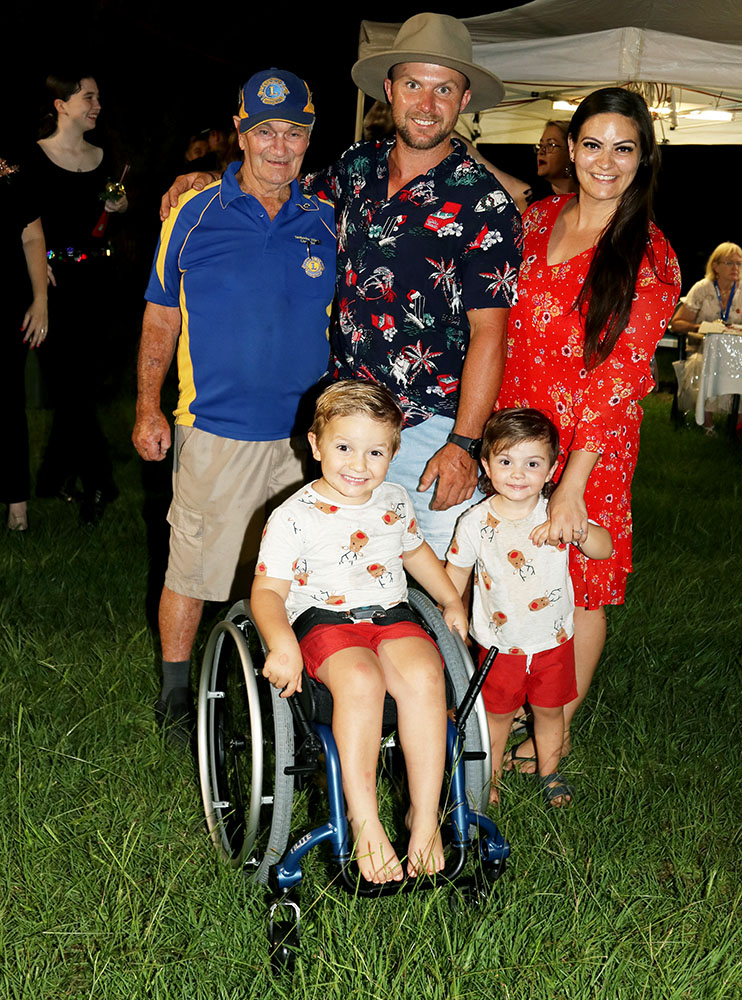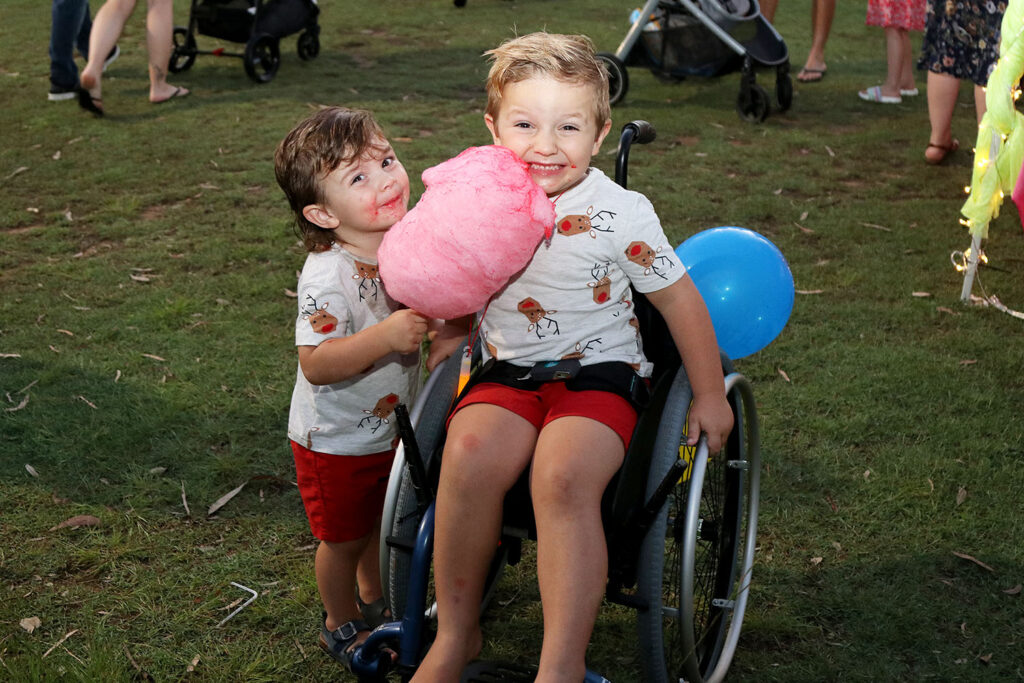 The President of Tamborine District Citizens Association gave an address to commemorate the birthdays of TDCA (40 years) and Tamborine Village Hall (100 years). What a milestone!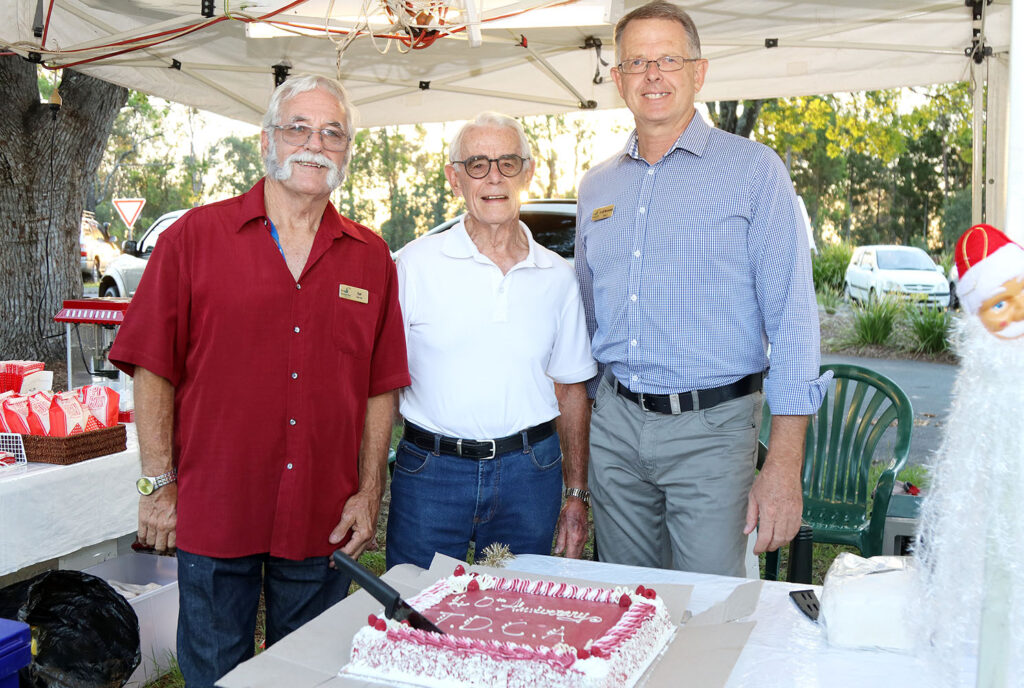 Carols were sung by a live choir, the SongByrds Choir. Satin Sounds with Val and Coral Jones provided sound for the event, and Sharron Smith was on the piano. The stage was provided by All Turf Solutions and a big thanks to the Rural Fire Brigade for being Santa's form of transport.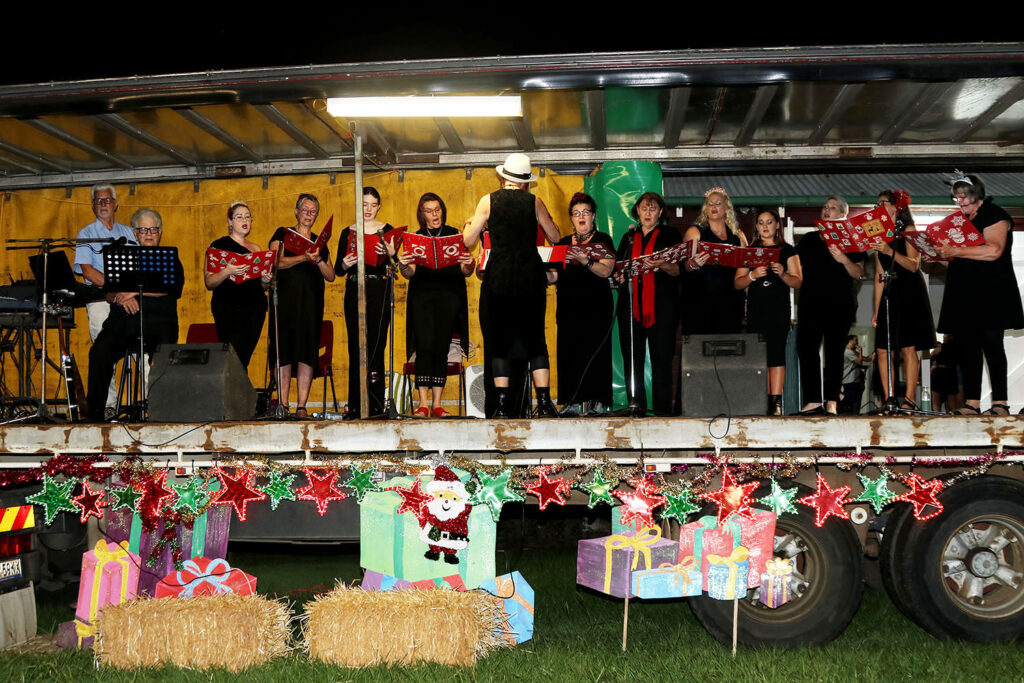 Santa was kept busy with children lined up to talk to him and tell him their wishes. Children received small gifts in the form of bubble makers and light sticks. Fairy Floss was given out free with thanks to the co-operation of Fairy Floss maker Kerri, Paul and Rebecca from Pop n Floss.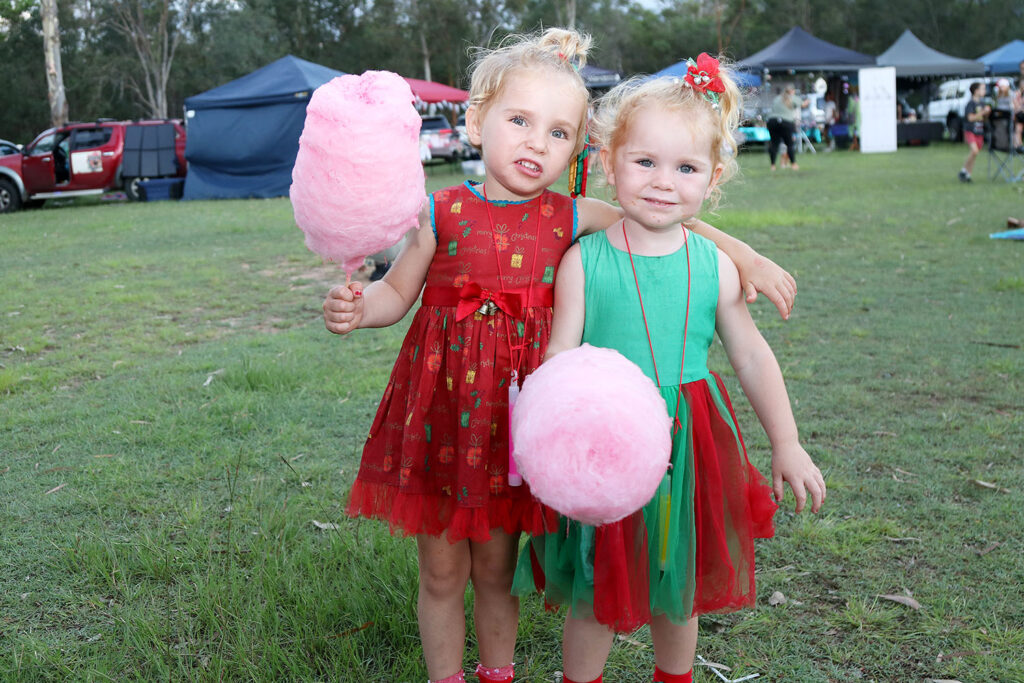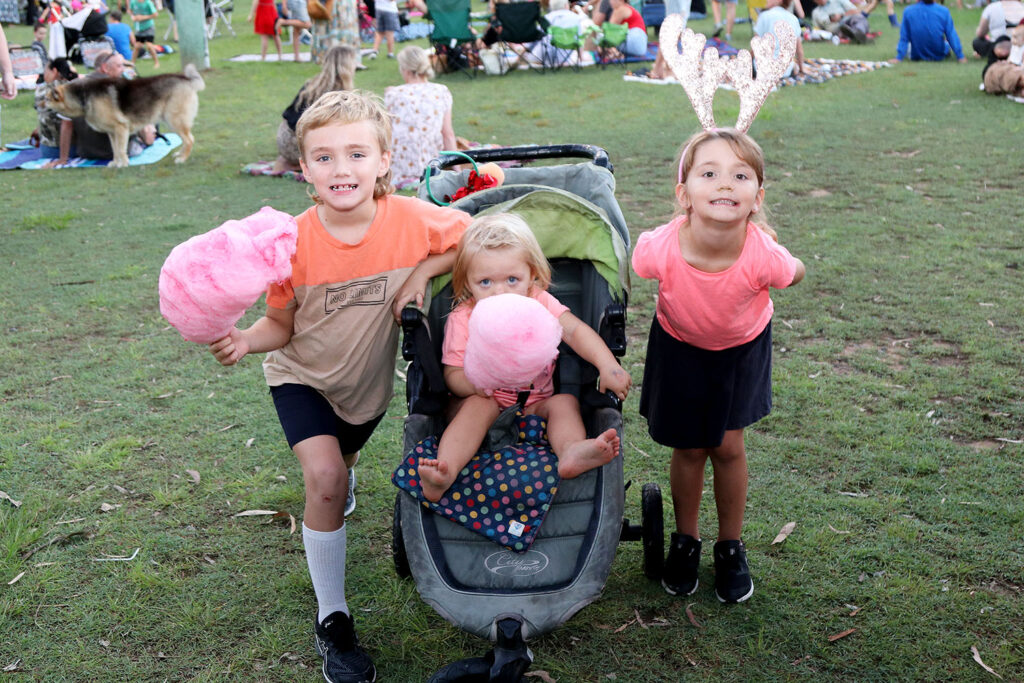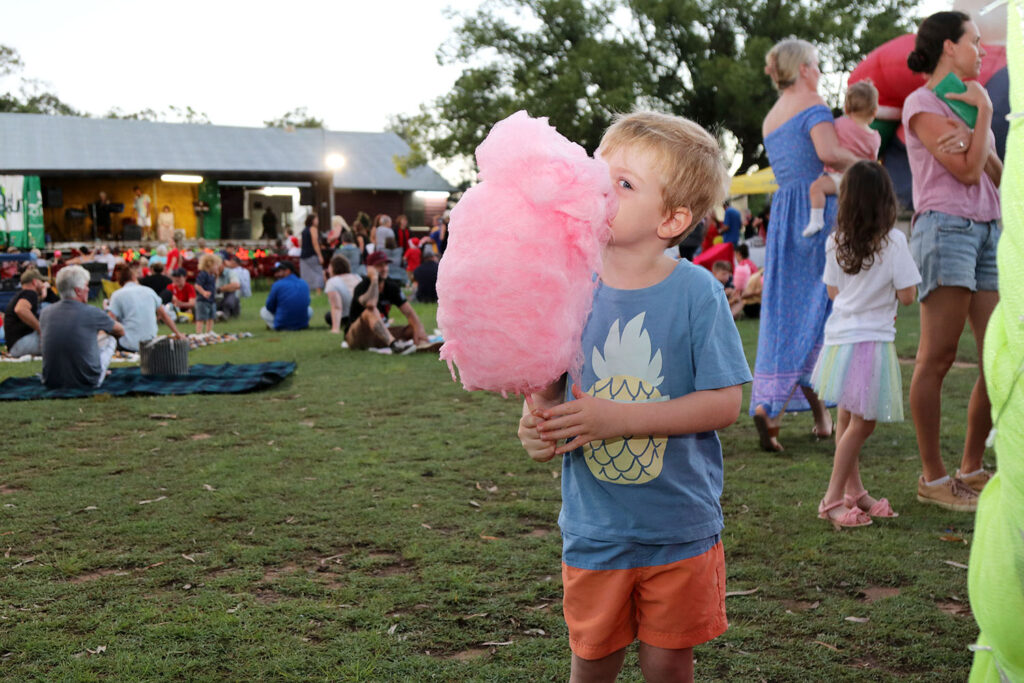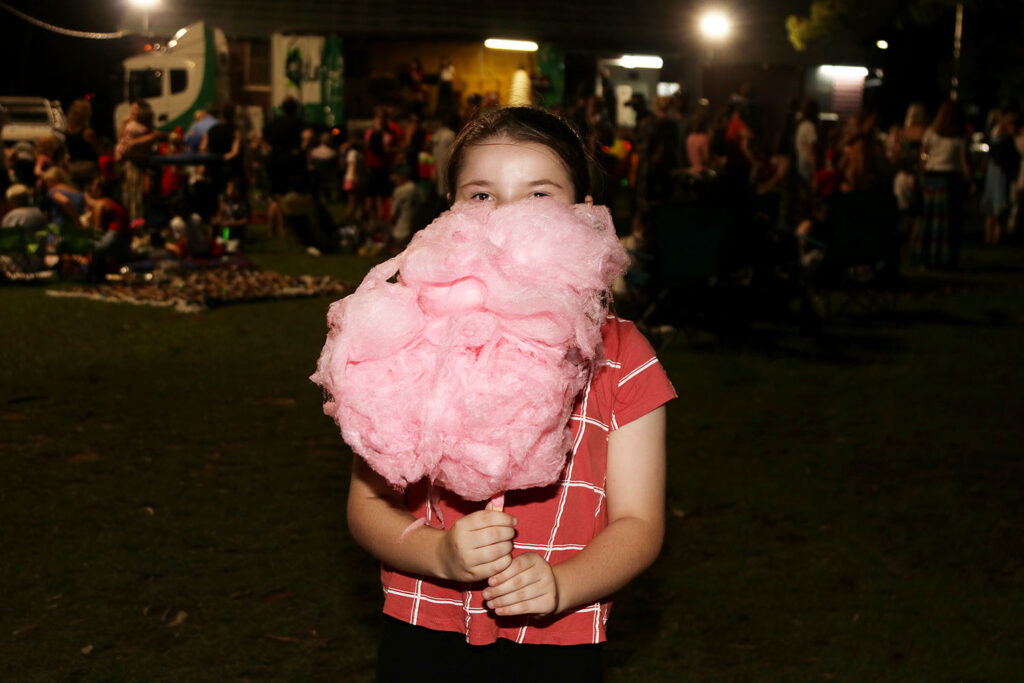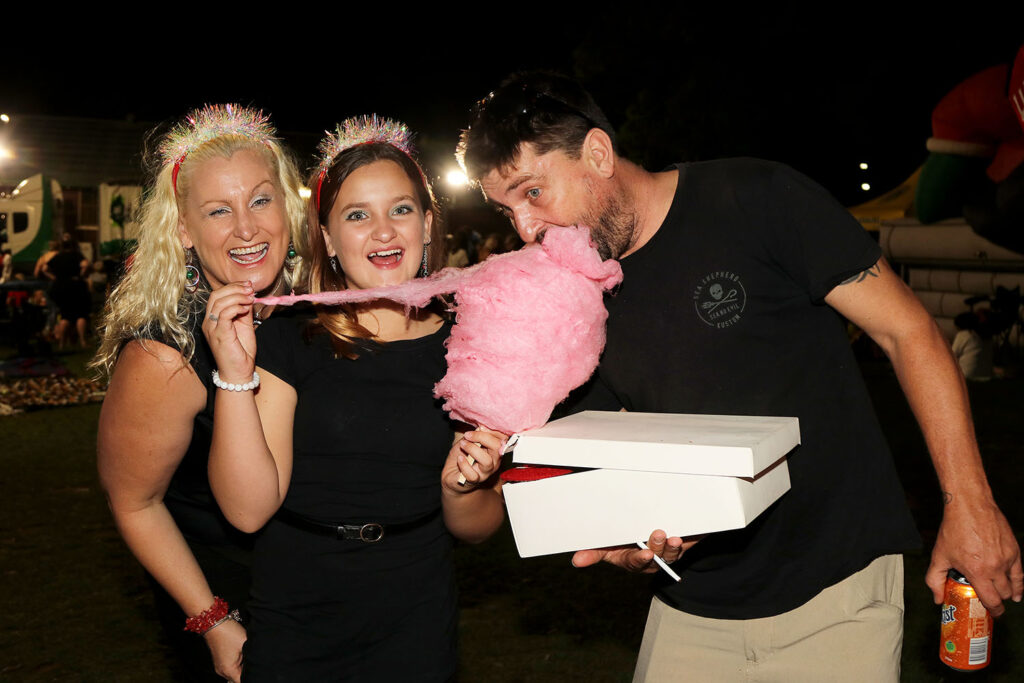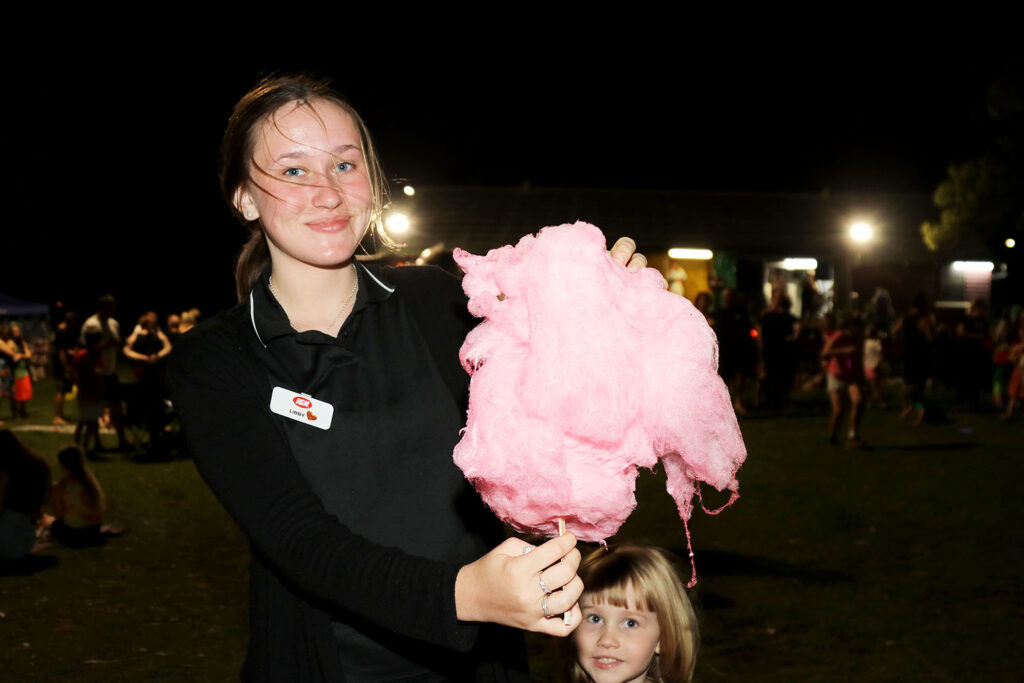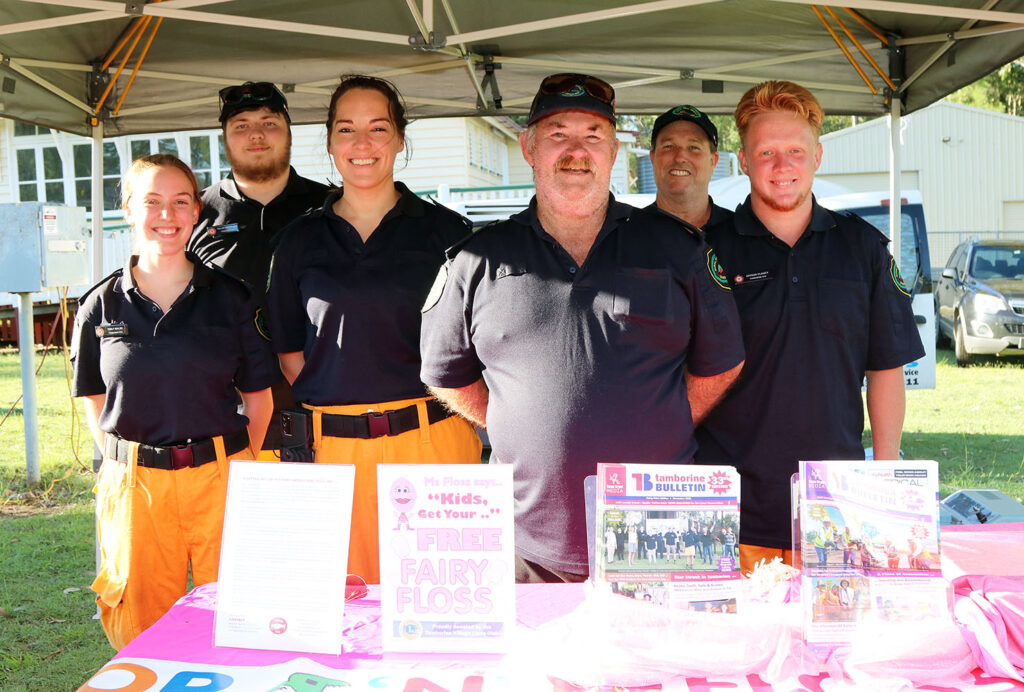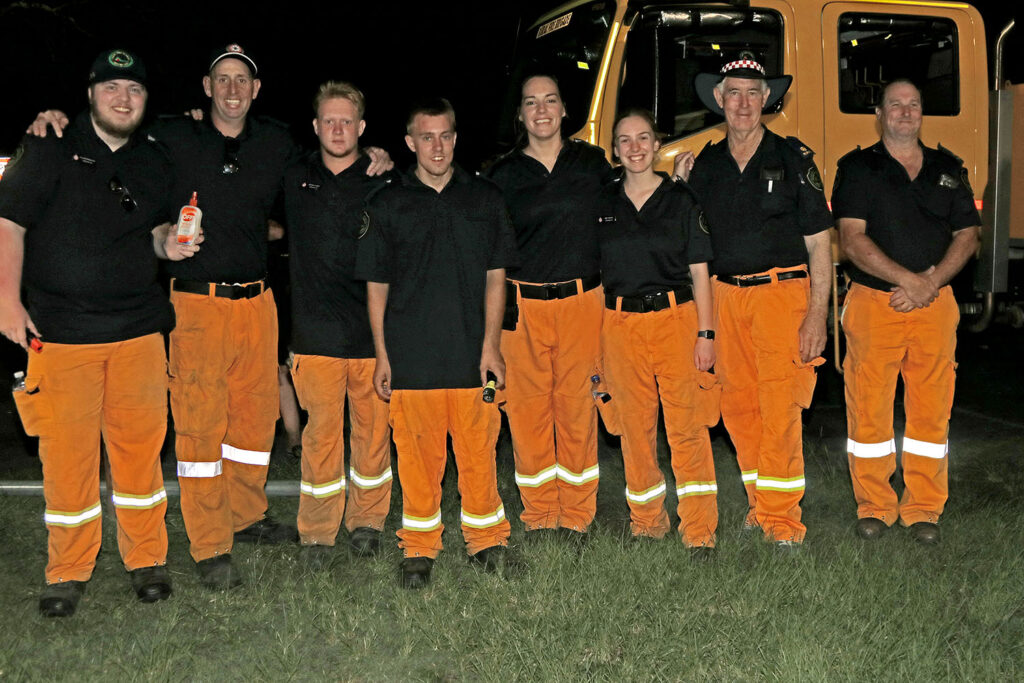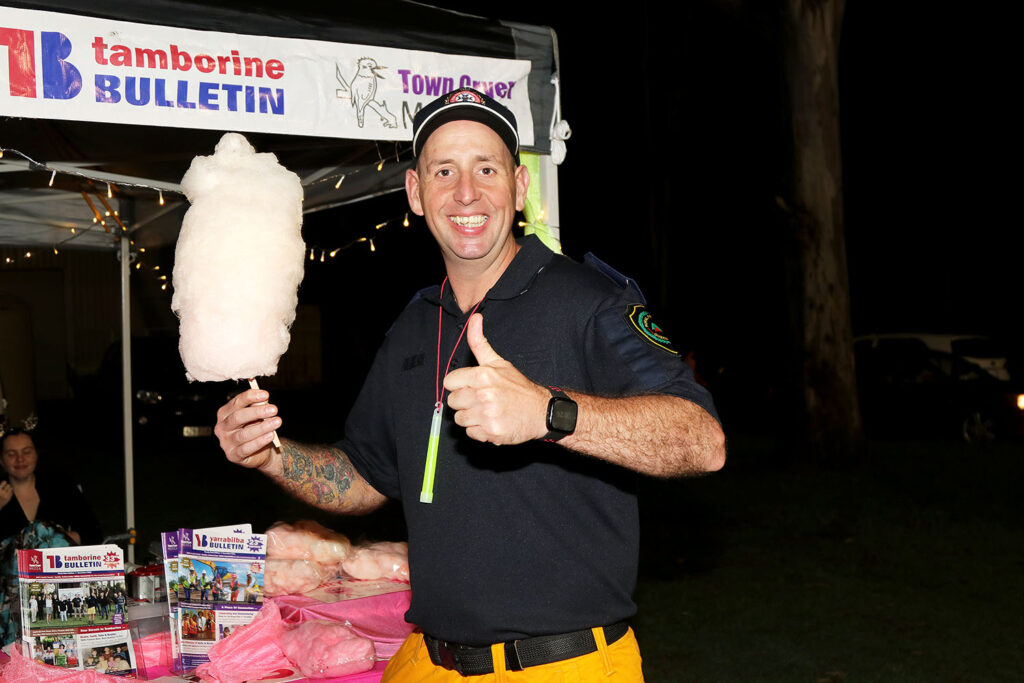 Twelve raffle prizes donated by the Lions Club were drawn in honour of the twelve days of Christmas, each being a ham, a bottle of bubbly and a Christmas cake.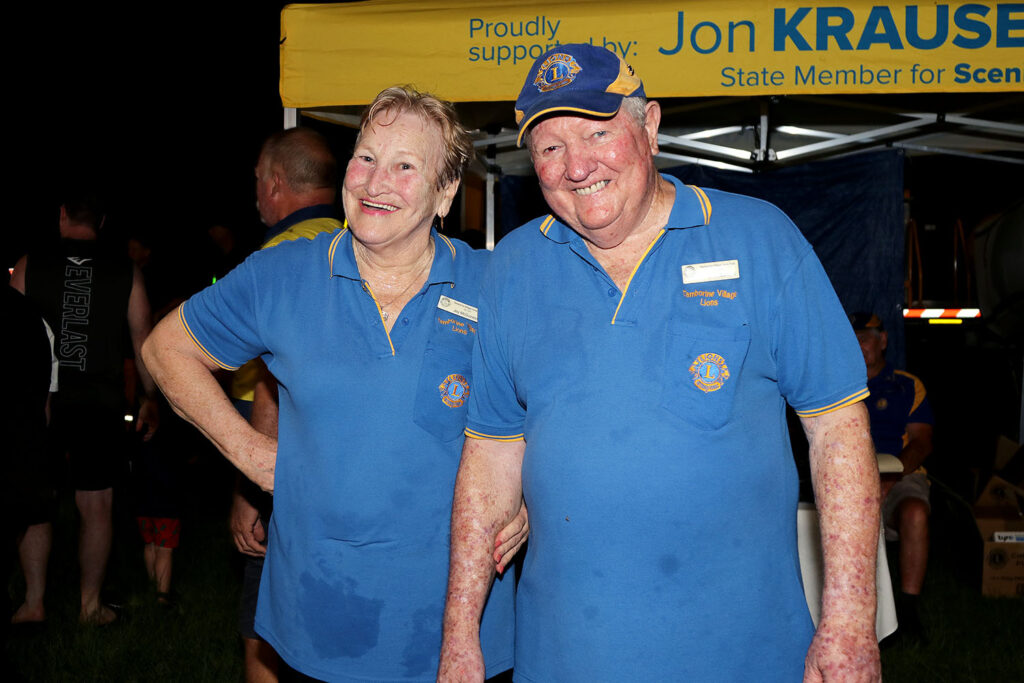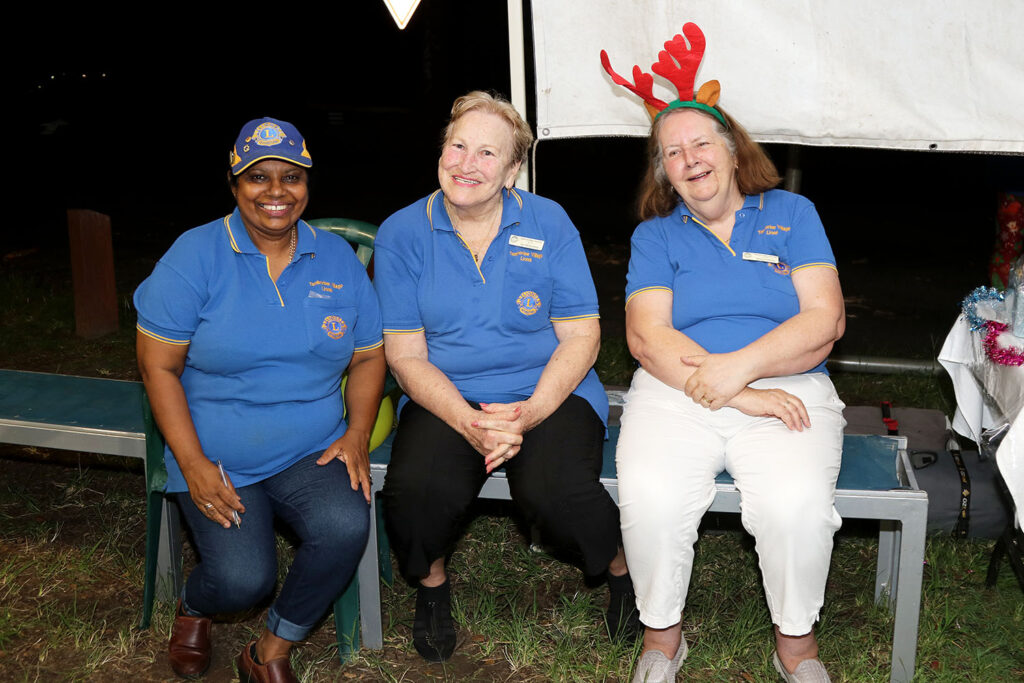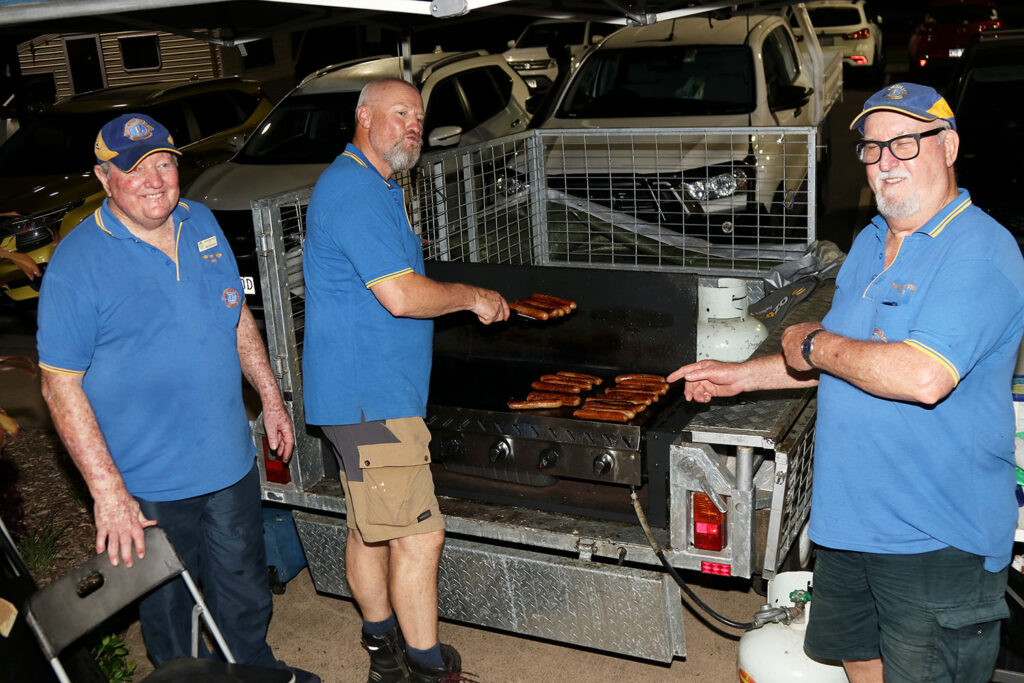 We thank our supporters who have helped us with this event and throughout the year.
If anyone would like to join us, membership enquiries can be made of Phil on 0411 708 234.