Sustainable Gardeners Xmas Party!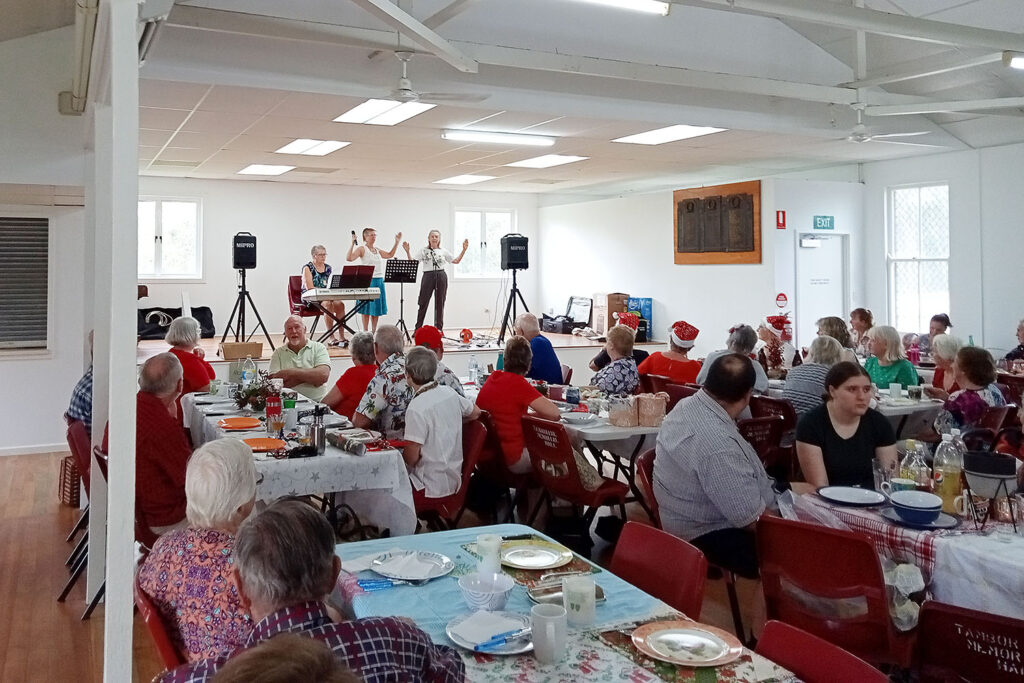 The Tamborine Sustainable Gardeners Society Christmas Party was well attended by about 80 members who enjoyed one of the most incredible spread of savoury and sweet delicacies ever seen at an end of year celebration! The Menu List was deliciously extensive with each member creating and bringing a plate to share. Guests were entertained by a musical stage performance with some of the members 'singing up a storm' on stage, and Santa and his Elf turned up once again with a Christmas Gift for everyone!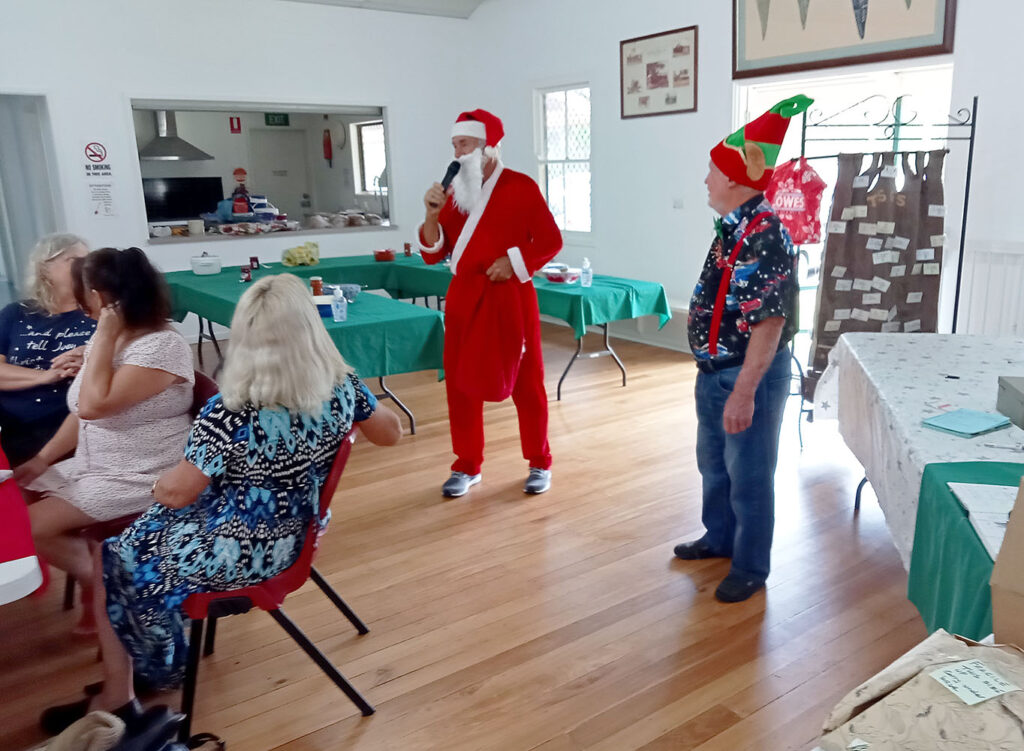 The TSGS would like to wish all a very Merry Christmas and a Happy New Year, and look forward to seeing everyone at their first meeting in 2022 at Tamborine Memorial Hall on Saturday 29th January.