Christmas Light Extravaganza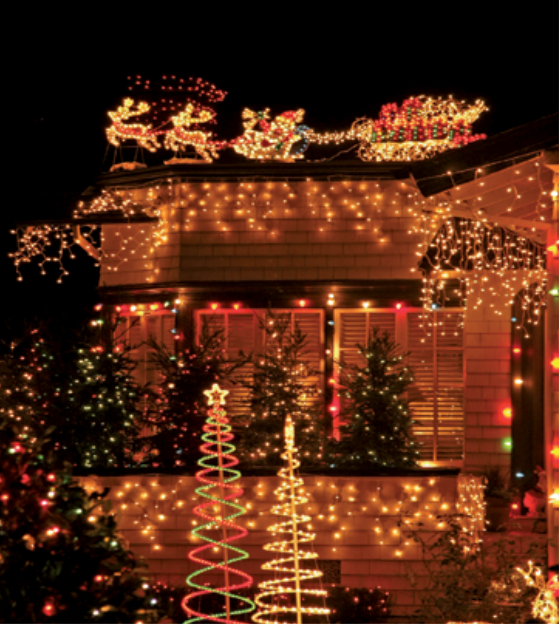 The management of Elysium Village Over 50s Village in Beaudesert invite you to their 2021 "Christmas Light Extravaganza" recognised over previous years to be the biggest and best ever staged in an Over 50s Lifestyle Village in Queensland.
Unfortunately, they had to forgo the Christmas Lights in 2020 due to COVID-19, but now all are welcome to stroll through the village and enjoy a wonderland of Christmas Lights gayly displayed on some 50 homes in the boutique quaint village.
Previous Christmas Lights Extravaganza over the years has attracted thousands of families from far and wide. Billboard advertising and exposure from Mt Lindesay Highway of over 50 beautifully lit up home, along with displays of nativity and reindeers, is expected once again to attract hundreds of parents and children to the village keeping the Christmas family tradition alive.
The official Grand Opening will be Monday the 29th of November with many invited dignitaries officiating including entertainment commencing from 6pm until 10pm. Local choir and guest singers, have been invited to perform and even the Elysium Santa, will arrive at 8pm to hand out Christmas Gifts for the children from his Secret Santa Sack. A host of other festivities, eateries and activities will be there to enjoy.
There will be two special entertainment nights on the 10th and 17th of December.
Elysium Village Christmas Light Extravaganza will be open to the public from Monday 29th November and will continue up until the 8th of January 2022. The village is situated at 339 Brisbane Street (Mt Lindesay Hwy) Beaudesert. There is ample FREE off street parking.