Who Is The Face Of The Scarecrow Festival?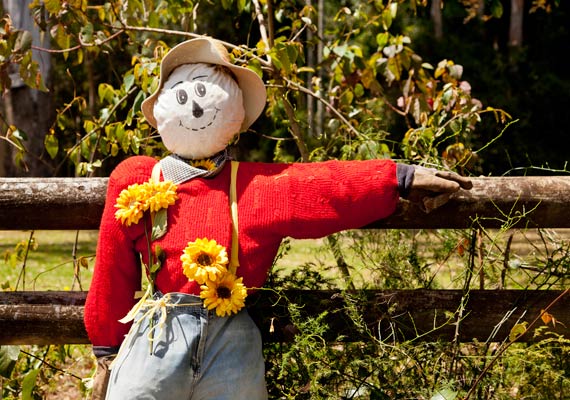 In 2007 a man living on our magic mountain named Bernard Phare was enjoying all this wonderful place had to offer. He wanted to share its magic and came up with the idea of creating a Scarecrow Festival, so that the community and visitors could enjoy driving around a 'scarecrow trail' and sharing the fun. He gathered a few friends, John, Mandy and Pam and together they got things going.
Out of the early scarecrow trail entries emerged a handsome friendly fellow, but what to call him? "I know" said Geoff Hurling. "We'll name him Hay-den" Over the ensuing years the smiling Hay-den became the face of our Scarecrow Festival.
Willing partners and helpers volunteer hundreds of hours each year to create scarecrows and organize the annual Festival. With many different categories, business owners and members of the community vie to have their Scarecrow named the winner.
So join the fun and enter a Scarecrow!