At The 2021 Junior d'Arcy Doyle Awards …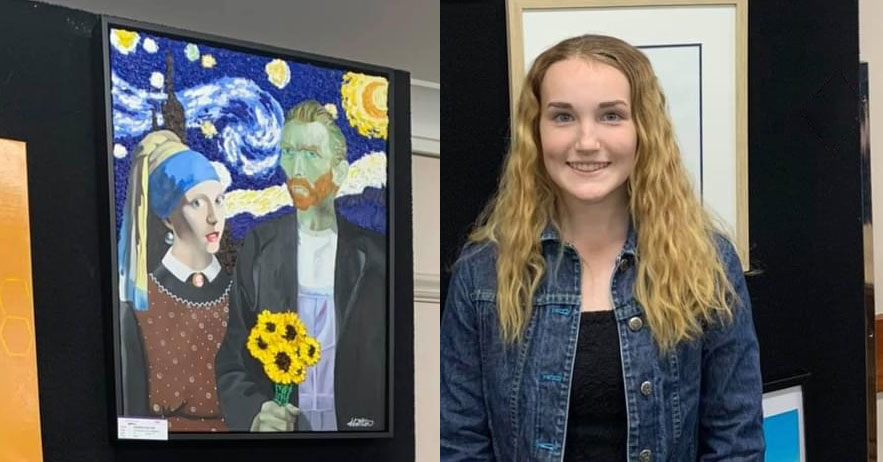 Hannah Dalton, Year 12 student at Tamborine Mountain College, obtained 2nd Gallery People's Choice and 2nd Senior School Challenge in the recent d'Arcy Doyle Awards.
Out of hundreds of votes, only 2 votes separated first and second in the People's choice vote! Well done Hannah!
The College has an Arts Excellence program and values its talented Art students. Over the last school holidays, 25 enthusiastic Art students attended Art Camp on campus. The first two days were spent learning dry brush oil techniques with Artist and Teacher Stuart Mattress. Sadly, the third day had to be postponed due to the Covid lockdown.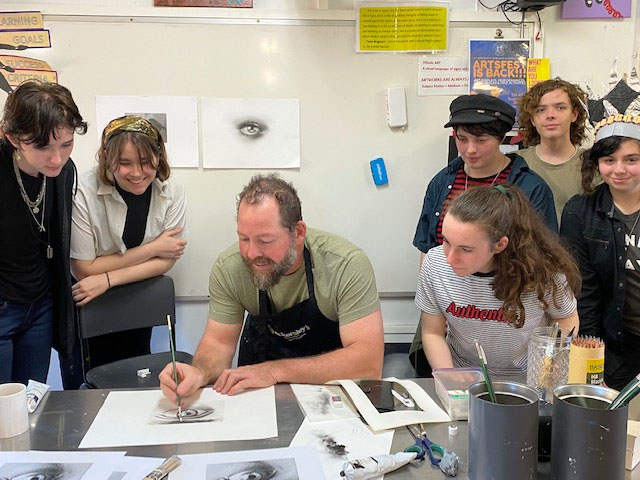 TMC plan to run a third day of Art Camp in the next block of school holidays, Monday 27th September – 'Mixed Media Techniques With Cheryl Boody'. Also on the horizon is Tamborine Mountain College's ArtsFest – a great day for the whole community to attend!