Fundraising Events & Raffles…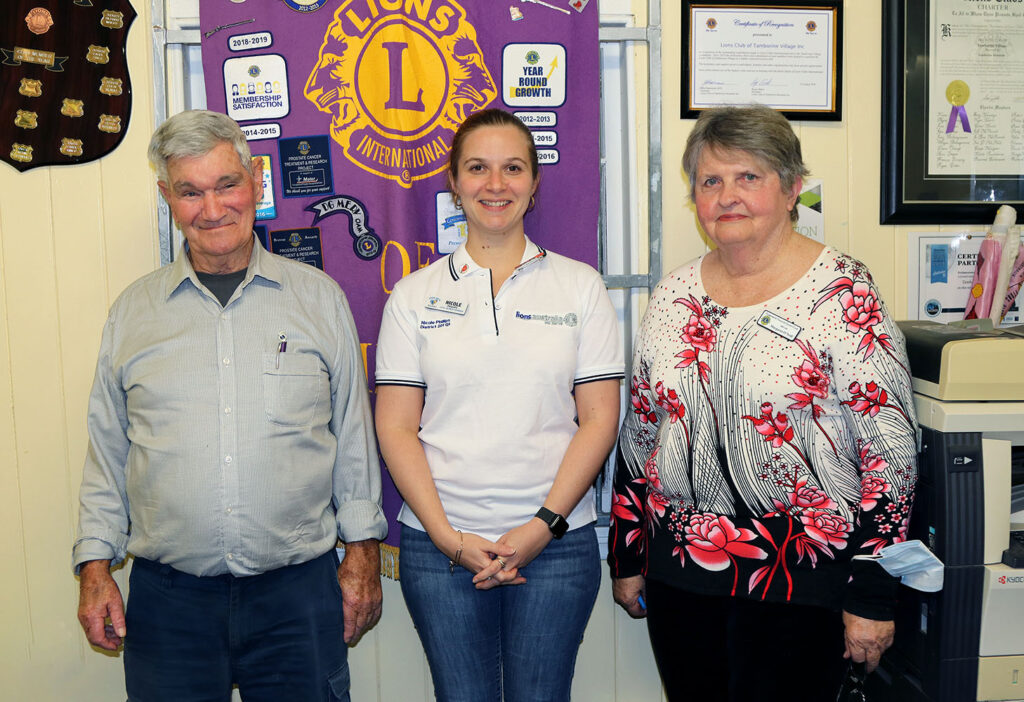 Fundraising was back on track for the Tamborine Village Lions this past month until further restrictions and a Covid lockdown struck again! The usual Sunday Markets in August were cancelled, followed by catering for the Tamborine Equestrian Group (TEG) 3 Day Event which was cancelled
half-way through proceedings. Parking for the Canungra Rodeo was again cancelled, but luckily (at time of printing) catering for the RTA Trail Bikes at Aratula is still going ahead, as well as the sausage sizzle at Bunnings in Bethania. The Christmas Carols and Twilight Markets are planned for
the Friday 3rd December – with a special visit from Santa!
The Lions would like to thank the following local businesses for donations of prizes for their annual Fathers Day Raffle:
• 2 x 100 Bunnings Vouchers donated by Bunnings Bethania
• $100 Hardware Voucher donated by Tamborine Village Hardware
• $100 Advertising Voucher donated by Canungra Calendars
• $50 Fuel Voucher + Bottle of Bundaberg Rumdonated by Shell Tamborine
• Gift Pack – donated by Logan Pharmacy, Logan
• and many more prizes from other local businesses!
201Q1 District Governor Visits The Club…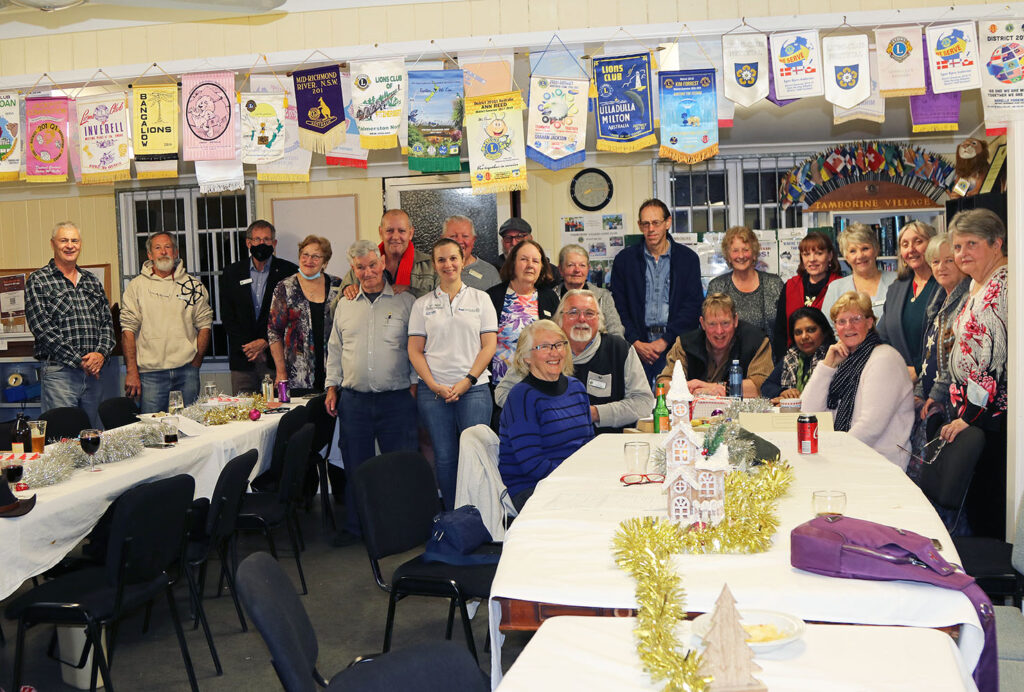 As part of the role as a District Governor of the Lions Club International, visits are made to each club in their respective districts. Their mission is to "impart knowledge and information from the Lions Club International to the clubs in their District in order to inform them of their themes and goals".
The 201Q District is broken up into zones which includes approximately 75 clubs of over 1500 members.
The Tamborine Village Lions Club falls within Zone 5 which has seven clubs including Tamborine Mountain, Runaway Bay, Upper Coomera, Ormeau, Sanctuary Cove and Helensvale.
President of the Tamborine Village Lions Club, Lion Paul Krahnen, is also Zone Chairperson looking after the seven clubs consisting of approximately 160 members.
As there are so many clubs within the district, the District Governor Nicole Phillips, along with her 1st and 2nd Vice District Governors, divide the visits of the clubs between themselves .
It was therefore a great honour to receive a visit from District Governor Nicole Phillips when she made a special visit to the Tamborine Village Lions Club for their annual 'Christmas In July' dinner meeting.
District Governor Nicole joined the Lions when she was just 18 years old and has been with the organisation for eighteen years. Nicole became a Lion when she saw a need for assistance within her community. Nicole said it was inspiration drawn from joining her parents in community work that lead her to become involved, commenting "I like to get my hands dirty!".
The International President's theme for 2021 is 'Serve From The Heart'. District Governor Nicole adapted this theme for her district to be 'Serve With Heart' saying "Heart is very important for the Lions. For us it stands for: Honesty, Empathy, Acceptance, Respect and Trust."
Thank you District Governor Nicole for your visit to our Lions Club!
We Serve 'Ordinary People Doing Amazing Things'
Membership Enquiries 0411 708 234