Occupant Lucky To Be Alive!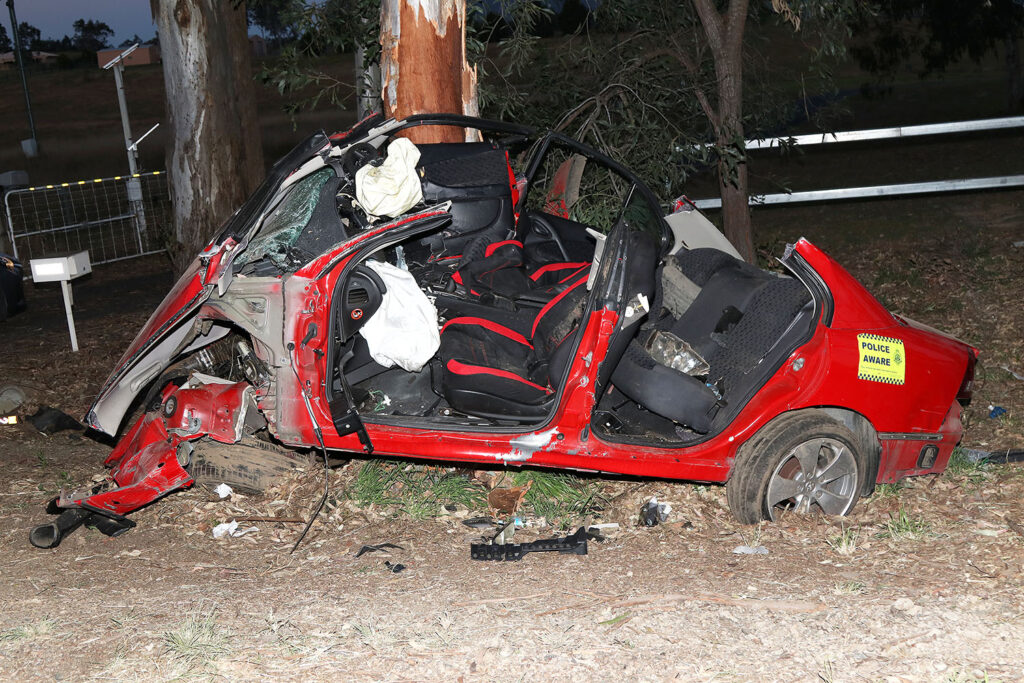 At the end of August, in the early hours of a morning, a driver heading from Tamborine towards Beaudesert lost control of his vehicle, skimmed across a drain, flipped, ending up on the same side facing the direction he was coming, wrapped around a tree. Passerbys stopped and managed to turn off his engine which had been ripped out to rest under the vehicle.
Emergency services were called and a helicopter was landed on the property facing the crash site. The driver in his mid 20's was cut from his Commodore, airlifted to hospital and later discovered to have apparently sustained a broken leg, some internal bruising and possible spleen damage.
With fatigue alledged to be a contributing factor, his mates say he is lucky beyond compare, saying he "should buy a lotto ticket". Police urge drivers to take care on the roads, with a spate of accidents dominating the local area in recent months. We hope this young man takes note of how lucky he
has been this time round, especially being retrieved from a vehicle that ended up so completely 'mashed', compressed and almost unrecognisable.