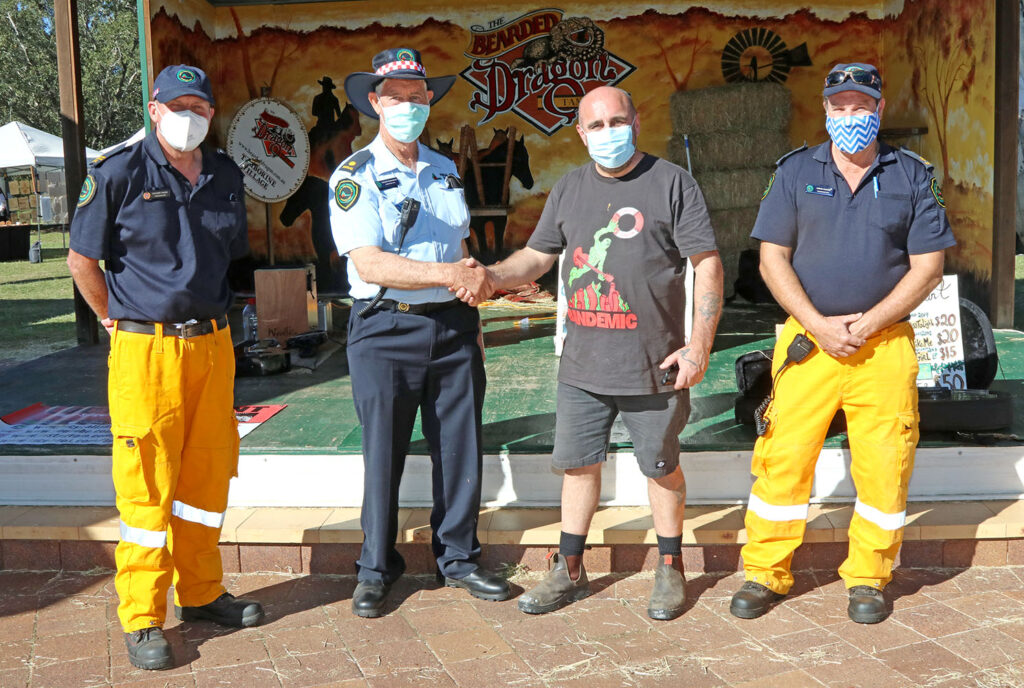 Never Been Busier, Plus A Big Thank You …
Mammoth = enormous, huge, vast, exceedingly large, and this is what The Bearded Dragon Hotel's Market was all about in July! An amazing variety of stalls, fun displays, live music and food was on offer. There were pony rides, and the children especially enjoyed seeing the farm animals.
It was great family day and so nice to be out and about glorious weather, sitting in the sunshine, and enjoying the market atmosphere, especially after the recent lockdown. The Tamborine Rural Fire Brigade organised parking of over 1000 cars, and Mark from The Bearded Dragon presented them with a donation of $2000 in support of their fire service.