Dr Henri Coombs' Team Wins 96K Kokoda Challenge On Gold Coast For Fifth Time
In mid July, Dr Henri Coombs and three friends took on the challenge of the 96K Kokoda Challenge on the Gold Coast. The team consisted of: Tom Brimelow from Ormeau who is the 2021 Ultra Trail Australia Winner (UTA 50k Champion); Kyle Wiess from Pacific Pines, the Australian 50k and 100k under 25 Record Holder; Jake Davies from Oxenford, who is a new to trail running but is likely to be soon one of the best runners around; and Dr Henri Coombs, local GP on Tamborine Mountain for 15 years.
Dr Henri's first Kokoda Challenge was in 2009 when he didn't finish due to injury. Since then he has participated in the challenge eight more times completing each one.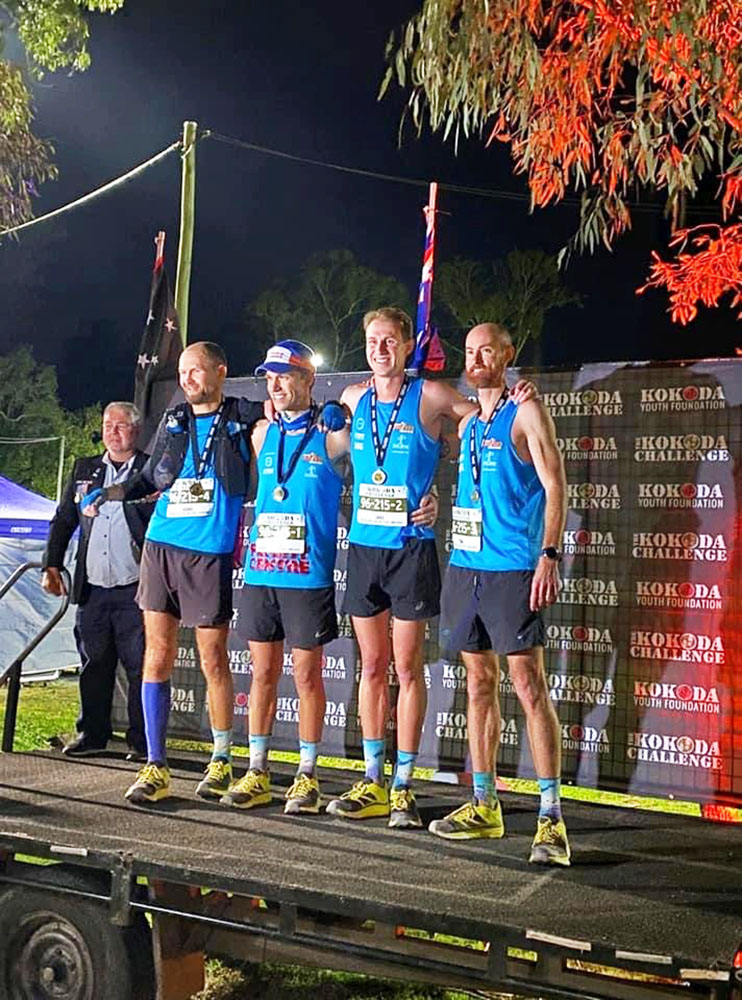 The last five times the team has won!
The day turned out to be quite tough day with all four team members struggling at times. They wanted to complete in under 12 hrs and managed it with 30 seconds to spare – the 2nd place team more than two hours behind! Unfortunately, Kyle ended up in the medical tent on a drip at the end.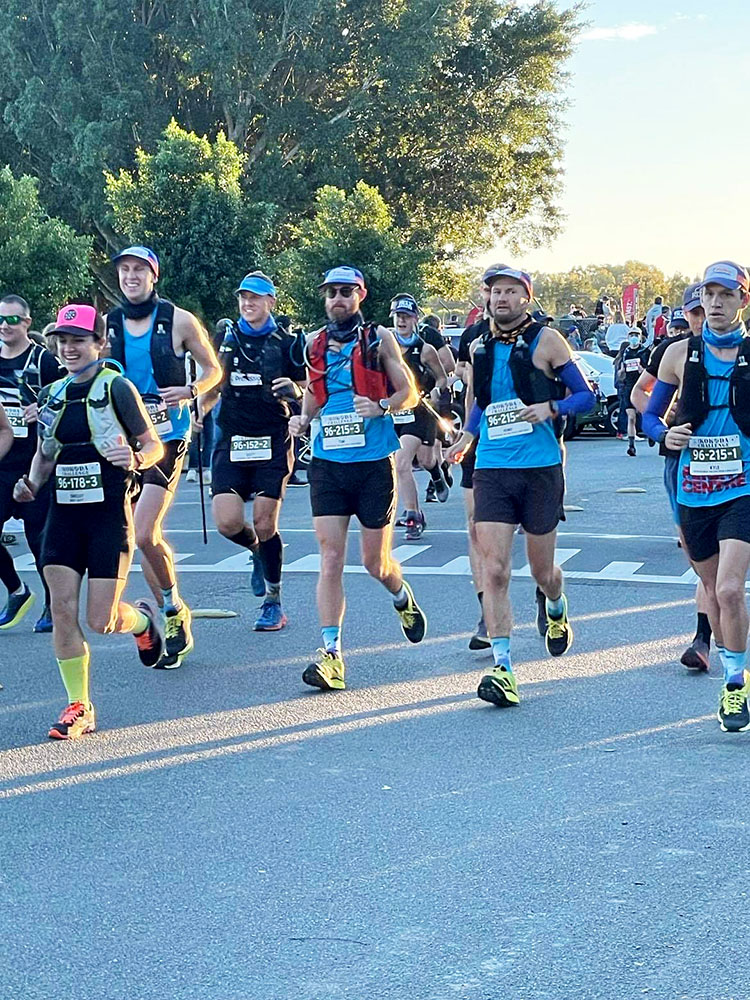 Dr Coombs first got interested in the Challenge after his wife's friend told him about the Kokoda Challenge and how it symbolises: mateship, courage, endurance and sacrifice. The course is 96k with a 4500m elevation similar to the real WW2 track in Papua New Guinea. Preparing for an event like this usually starts four months before. Dr Henri says that a typical week would involve two long hilly trail runs a week which are 2-4 hrs long, starting usually at 4.30am. Dr Henri says running up and down Welches Road is a favourite!
He also undertakes hill hikes for an hour, and some speed sessions / intervals, of which he has to fit in around his work and three kids!
Congratulations Henri, Kyle, Jake and Tom!