At First Five Forever Rhyme Time At The Hall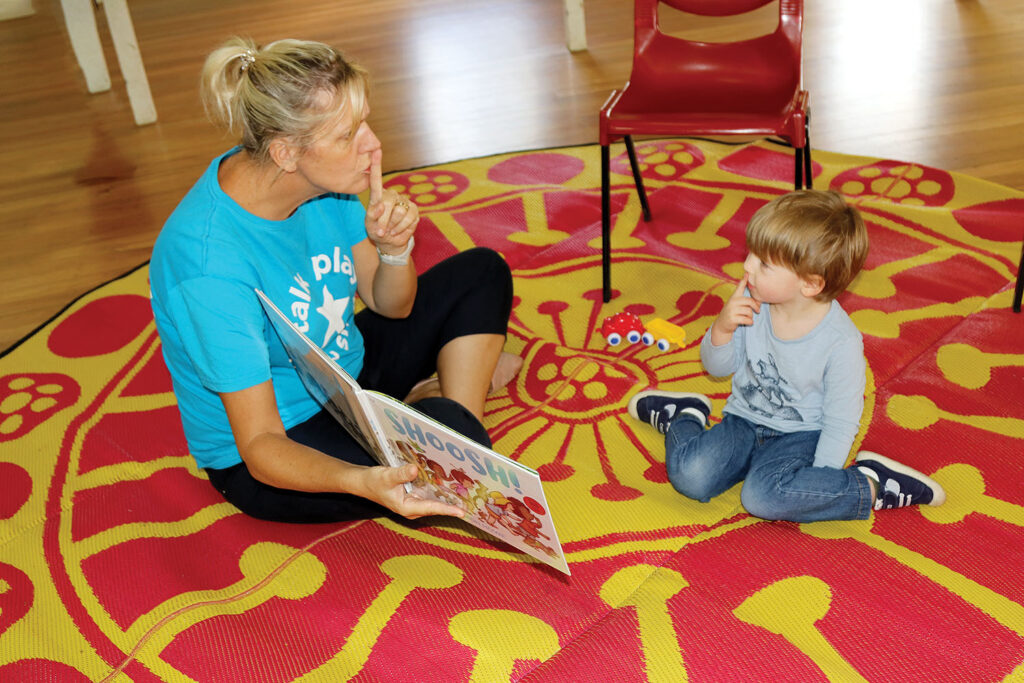 Did you know? In their first years of life, the child's brain forms over one million connections every second!
Information provided by the team from the State Library of Queensland for the First Five Forever program to stress that "talking, reading, singing and playing together right from birth helps children's brains to grow and build connections with parents and caregivers".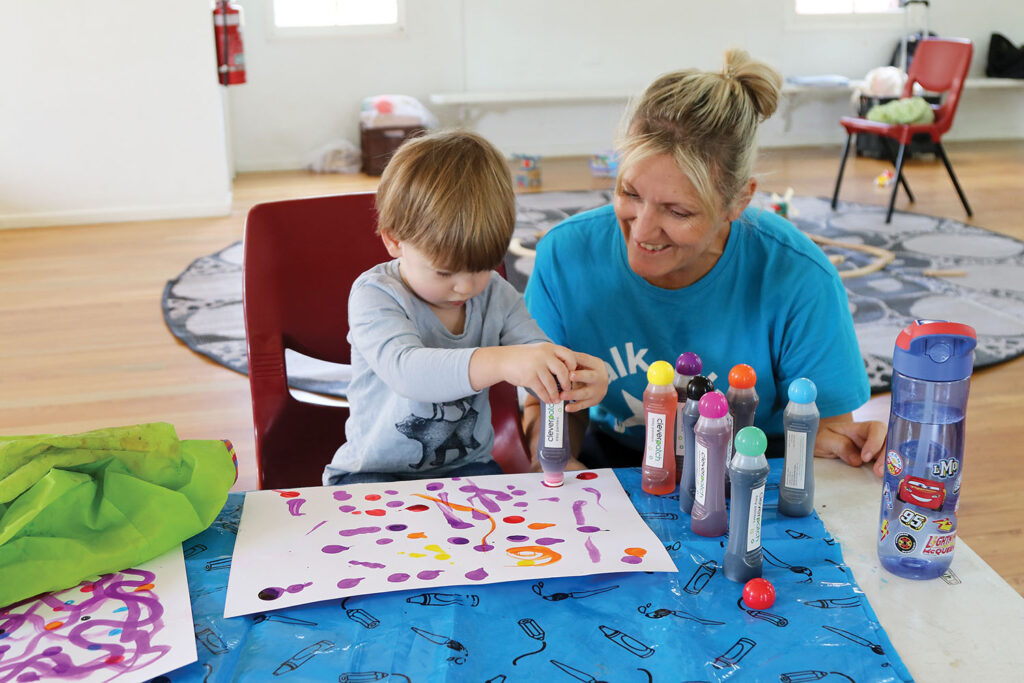 Heidi Donoghue from the First Five Forever team holds the First Five Forever Rhyme Time sessions for children 0-5 at the Tamborine Memorial Hall every second Tuesday of the month from 9.30am to 11.00am as a fun way for parents and caregivers in the local regional area to play with their children to develop important skills and knowledge.
Heidi invites parents and caregivers to come along and sing, dance, talk and share stories with other families in the 'beautiful space' of the hall. She comments it is all about encouraging children to talk, read, sing and play for skill development and notes it is also nice for the 'mums' to relax and have a chat about all the growth phases of the 0-5's.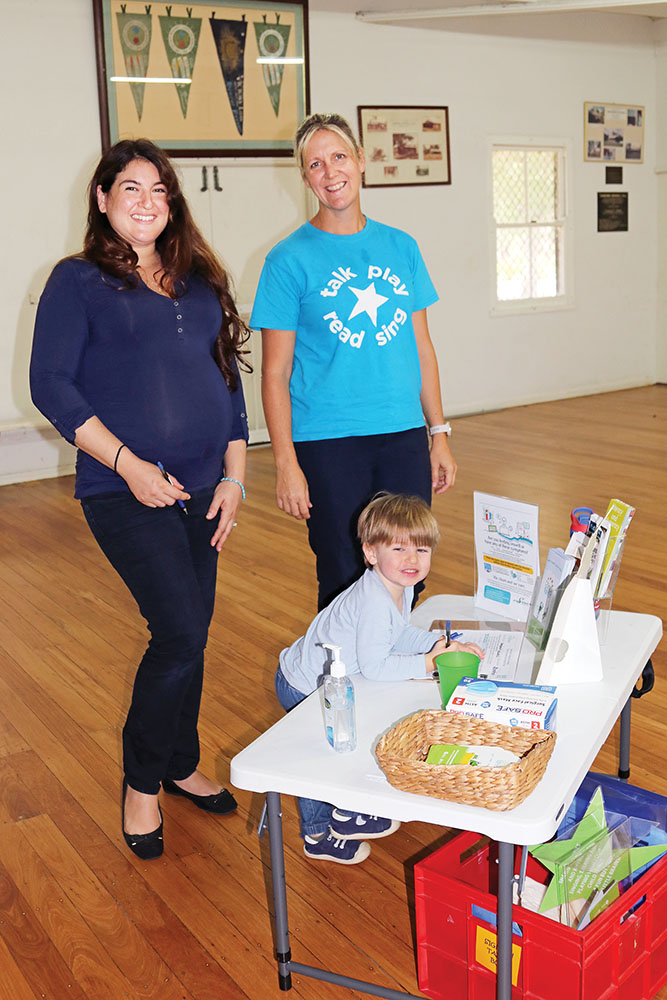 Expectant Mum (at time of interview), Tal Boland, has been bringing her son, Gabriel, to the First Five Forever Rhymetime sessions since the beginning. Tal said "He loves it, he likes to engage with all of the activities! I felt like I was stuck at home during covid so this has been very important to do with him especially the activities and songs that I can't do. He has also enjoyed interacting with other kids his age in a smaller group." If you have a 0-5 at home, then these sessions could be for you! The girls say "Just come and play!"