Congratulations Nicole!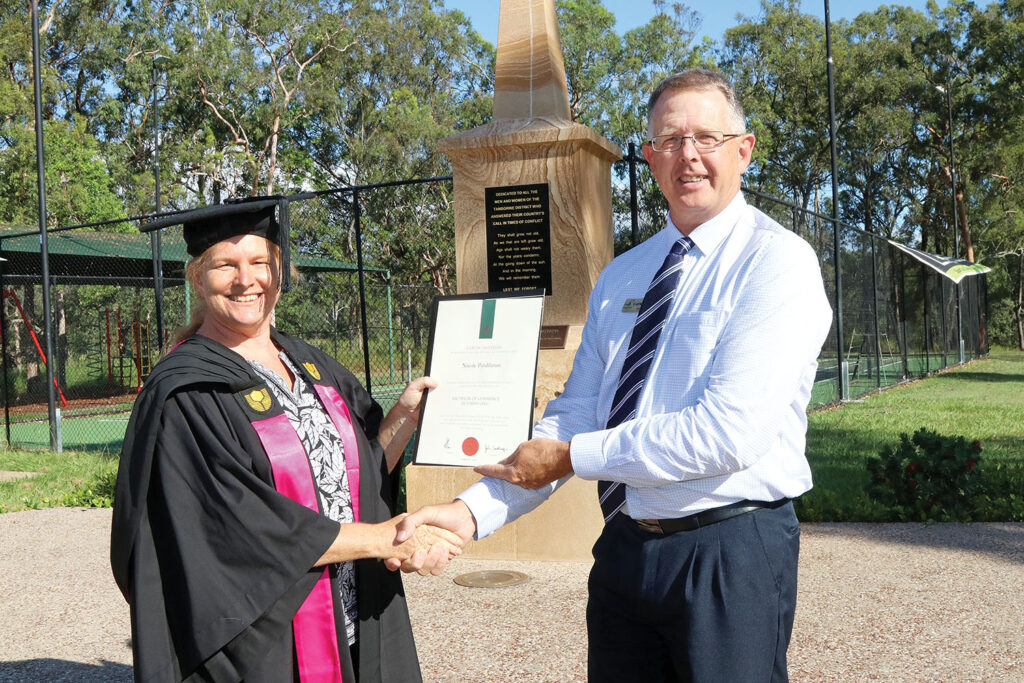 Approximately eight years ago, local resident, business owner, mother of three boys, and president of the Tamborine Memorial Hall Management Association Inc, Nicole Pardilanan, decided to undertake an educational journey and commenced a Bachelor Of Commerce in Business Law.
In her younger years, Nicole left the James Sheahan Catholic High School with a diploma and originally wanted a job with Ansett, but found she had to be 21 years of age and so entered the Navy where she became an Officer's Steward stationed on the HMAS Moresby in Western Australia. After spending four years in the Navy, Nicole met her future husband, Rhommel, and together they have raised three boys, spending many wonderful years in Tamborine.
Over the years she has been involved in both the Tamborine and Districts Citizen's Association Inc and the Tamborine Memorial Hall Management Association Inc in a leadership capacity, and through administration of the organisations, became increasingly "sick of corporations running over small people". Wanting to expand both her passion and her knowledge for the legal processes of local organisations, Nicole enrolled as a mature age student into the Curtin University with an Open Universities Partnership. Nicole said "Back when I first started, there was not much easily accessible legal info on business. Now being online is by far the biggest asset, being able to access content online has been really great, as once you have legal knowledge you can run an organisation more efficiently and effectively. This has been particularly useful, for example, where fundraising laws are concerned."
Nicole completed her online degree over an eight year period and wants other Mums and women of all ages to be inspired saying "Don't think you can't do it! Because you really can!"