'The Year Was .. 1879'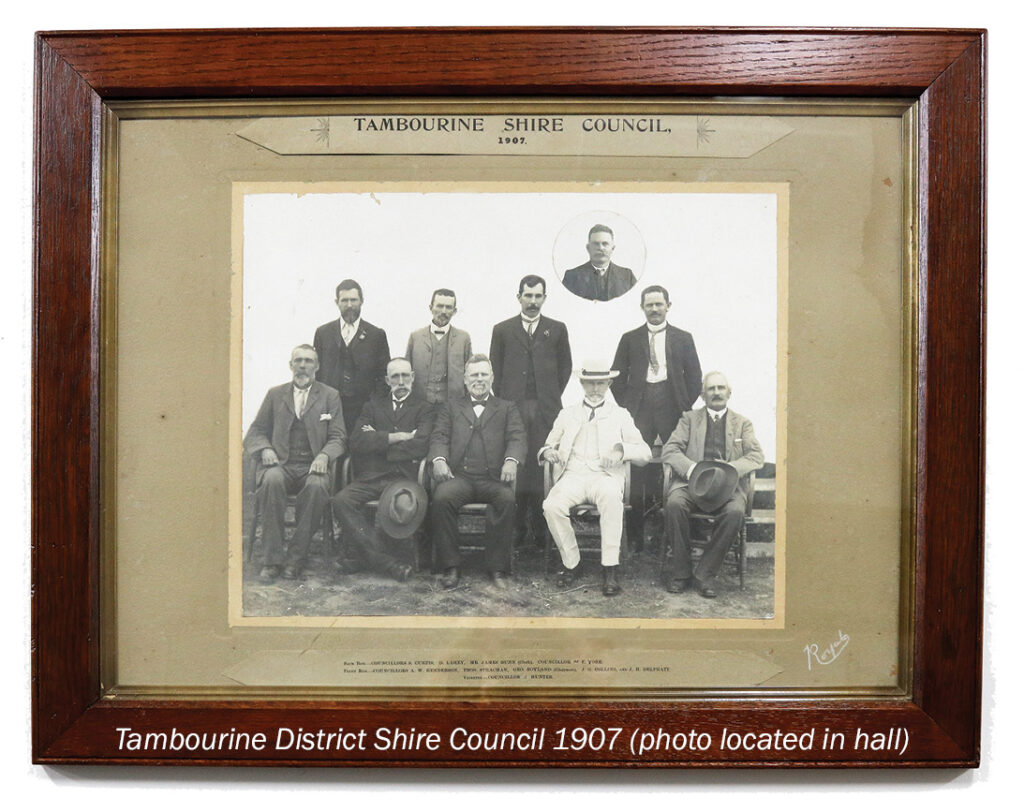 On 11 November 1879, the local Tabragalba Division was created as one of 74 divisions within Queensland under the Divisional Boards Act 1879. The Tambourine Divisional Board had been identified as existing from 1877 within the divisions, but on 4 October 1890 part of Tabragalba Division was officially separated to establish the Tambourine Division. With the passage of the Local Authorities Act 1902, the Tambourine Division became the Shire of Tambourine on 31 March 1903. The Tabragalba Division also became the Shire of Tabragalba on 31 March 1903, but on 8 August 1903 it was renamed Shire of Beaudesert by an Order in Council.
On 23 November 1912, a separate Town of Beaudesert was established to manage the town itself, but on 14 September 1929 it was merged back into the shire. The Shire of Tambourine therefore has a longer history than other regional shires by comparison.
Due to an ongoing clerical error, first created by a letter from the Department of Public Instruction to the Department of Public Works on 29 April 1926, the Shire of Tambourine offically altered the spelling of its name to Shire of Tamborine on 14 January 1939. The Tambourine District Shire Council administered the local government area of the Shire of Tamborine from 1890 to 1949.
Although the Shire of Tamborine had been absorbed into the Shire of Beaudesert – with an influx of new residents into Tamborine in the late 1970's who found living in Tamborine to be most rewarding – they began to "look around and take an active interest in local happenings". With residents finding many "similar objectives and lifestyles in common with their fellow neighbours", there became the necessity for some form of Progress Association in the district and thus the Tamborine and District Citizens Association Inc was proudly formed on 16 December 1980.
The association of residents from the local district was formed to engage and work with the local community and governing bodies to help create and promote facilities and services for the local area of Tamborine. It has been supported by various members of the local community throughout the years and at certain stages has become quite large with the interest of local residents.
This month the TDCA Inc celebrates their 40th Birthday!

The unfolding story of events, families, individuals & structures of the region will continue in the next edition …