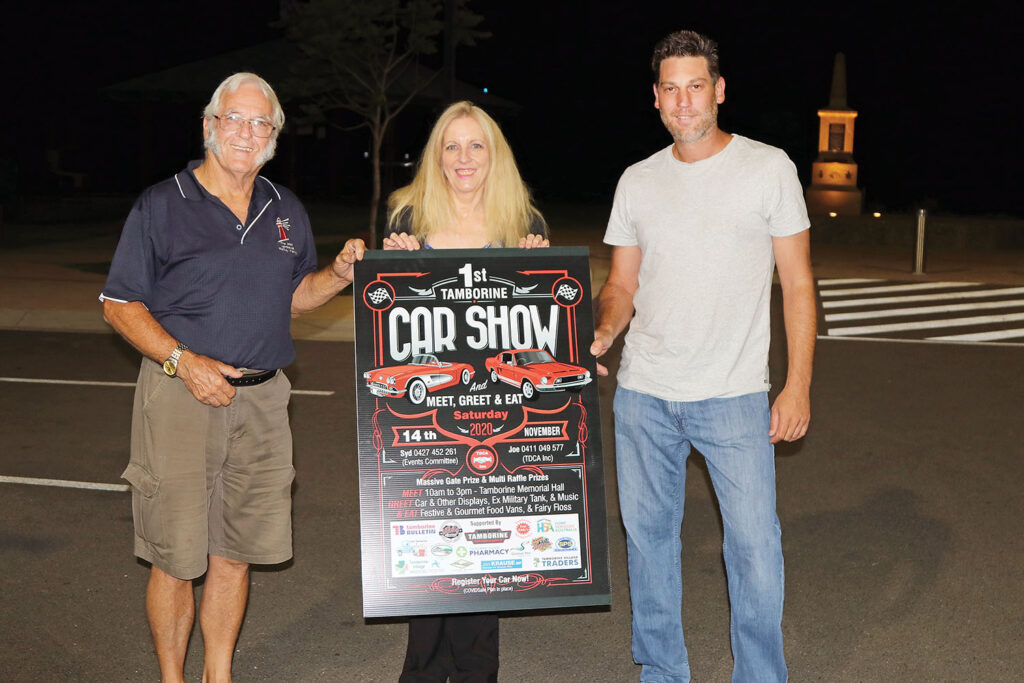 TDCA Meeting Discussed Monthly Activities
At the monthly meeting held in November, (just days before Tamborine's First Car Show), discussion was made about various local activities including the upcoming car show.
It was determined that Logan Village Recycling would supply all the bins for the car show, and that set up for the show was to commence on the Friday night with Lions Members staying the night on site. The last few raffle prizes were picked up, including the massive gate prize from Tamborine Motor Works, and the generous donations from local businesses were collected. Marquees were organised from the Scenic Rim Council, and the band Indigo Dusk was booked. The handling of raffle ticket sales was discussed. The Tamborine Village Lions kindly offered to cook and generously donate the proceeds from the BBQ to the TDCA. The Tamborine Rural Fire Brigade was organised to tend to the parking. With the show cars registered and the displays and food trucks organised, it was set to be a great day!
Other meeting business included the Councillor's Report noting that the hall playground was due to be upgraded, Karen Court entrance was to be repaired, a local waste pit was approved, an Environmental Grant was approved for the local area by council, some residents had concerns about Internet connection, and the Pony Club had received a grant to remove the old clubhouse.
In new business, Janet Corner resigned as Vice President, and Gary Hamblyn was elected to the position. Thank you Janet, and welcome Gary. It was also noted that the TDCA turned 40!
Check out the new: TDCA – Tamborine District Citizens Association Inc facebook page!
The next meeting is on Monday 14 December at 7pm at the Tamborine Memorial Hall Community Room.