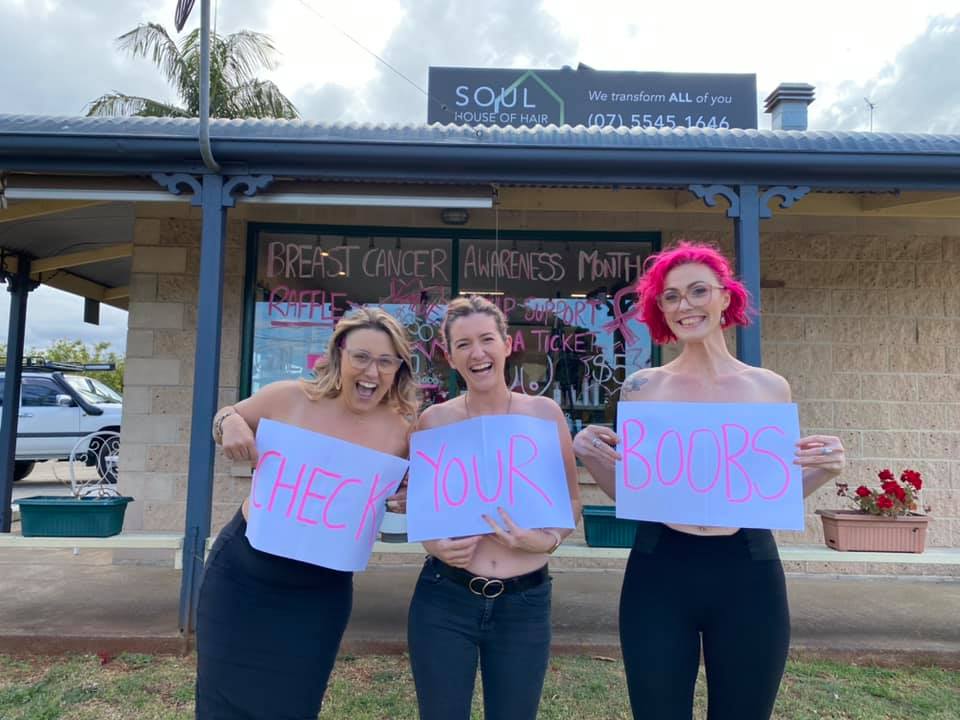 Local Salon Bares All For Breast Cancer Awareness
Soul House of Hair is fundraising for the month of October to help bring awareness about Breast Cancer and how important it is to check our breasts. We as a team in the salon have been affected in some way by this horrible disease and we want to show our support to those who have been through it and/or going through it by colouring out hair Pink and doing a Raffle that is worth over $1000 all donated by our local benefactors.
Tickets are $5 and we are also donating $2 from every products sold in the salon in the month of october to our fundraiser. The raffle will be drawn live on our Facebook page 31st (Saturday) October.
As a community on the mountain and surrounding region, we know a lot of people have been affected no matter what their age is, so to get some attention we "Bared All" in front of our salon and united to remind everyone to "Check Your Boobs".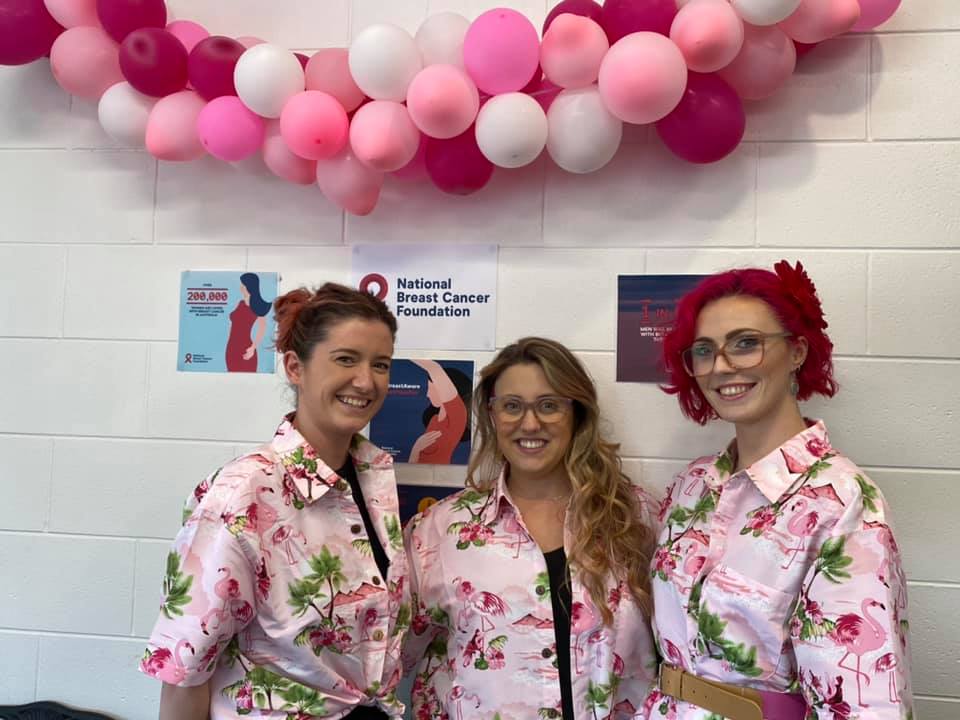 We have an online fundraising page with the link below:
http://fundraise.nbcf.org.au/fundraisers/shannonvallentine-west
HURRY, BUY A RAFFLE TICKET AND HELP THE GIRLS SUPPORT THIS GREAT CAUSE BEFORE IT CLOSES ON 31 OCTOBER!