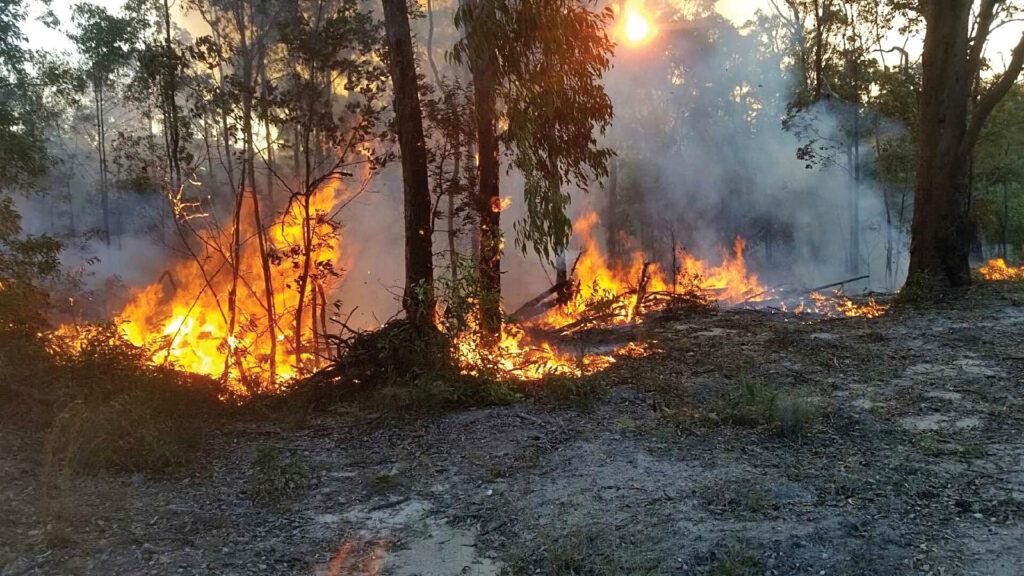 Trainees Created 'Very Good Flames' …
Attending the monthly meeting for the Tamborine Rural Fire Brigade, it was noted that the one year anniversary of the Sarabah / Canungra Fires had been reached – an event that was sadly acknowledged for its devastation. But on a happier note, the Binna Burra Lodge has now reopened after such a destructive and disastrous time.
It has been a quieter month, with comments made that conditions are 'not too bad at the moment'.
There were 10 responses out of the station including an (RTC) Road Traffic Crash, 1 car fire, 2 illegal stack burns, 3 scrub fires, and 1 'turn around'.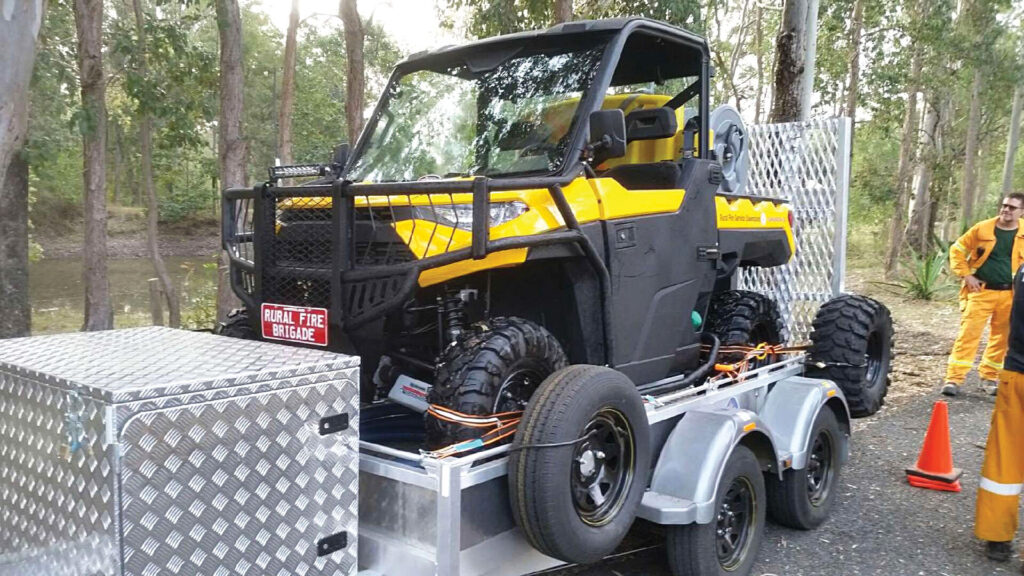 A joint exercise was held with the Canungra Rural Fire Brigade where the crews including new trainees took part in a (HR) Hazard Reduction burn. It was deemed a relaxed burn due to the breeze being the 'right way'. The trainees were also able to experience working with another crew and were able to operate a drip torch to assist with the burn. This proved to be quite effective with the members being able to create 'very good flames' using this equipment. All up, 6 trucks, 11 control vehicles and an ATV buggy attended the exercise, and thanks must go to everyone who participated on the day. The Training Officer informed that the new group of trainees had progressed well by joining in with this activity.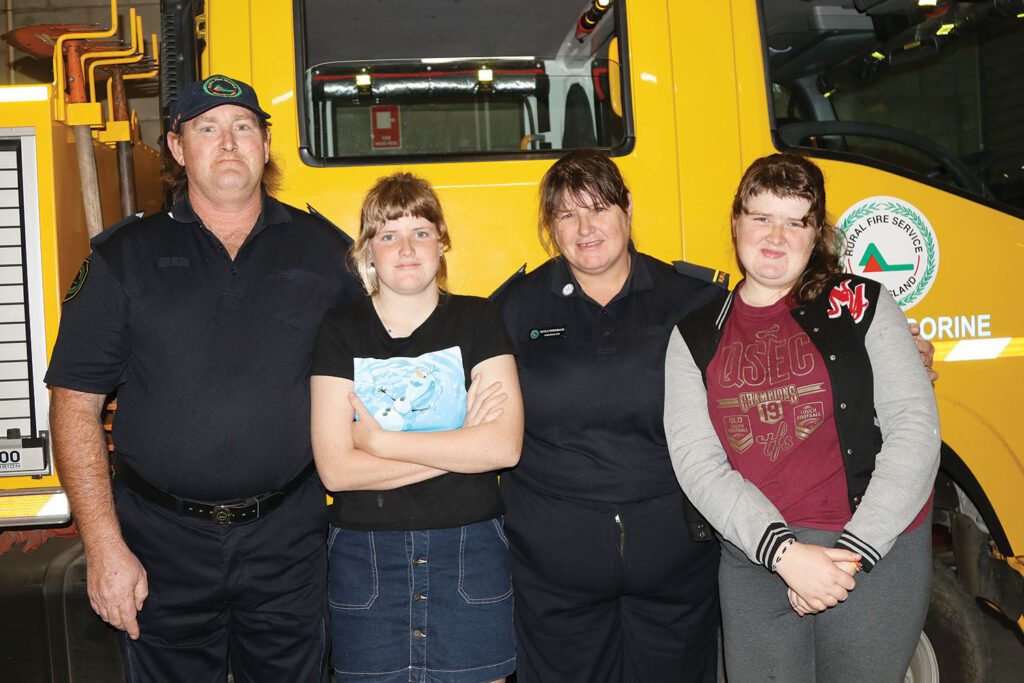 During the meeting, new recruit, Anastasia Rosenbaum was welcomed into the crew. Attending Year 11 at the Windaroo Valley State High School and as a member of the Wolffdene PCYC Cadets, Ana said she wanted to "join the rural fire brigade to get more practical skills and more experience with fire skills." Parents, Nicole and Wade, also members of Tamborine Rural Fire Brigade, said "Everything we do, she wants to do!' Hopefully one day Shakira will follow in her family's footsteps as well. Welcome Ana to the crew!
Meetings are held on the second Tuesday of the month at 7.30pm at the station, new members are welcome to join.