For The Fifth Straight Year!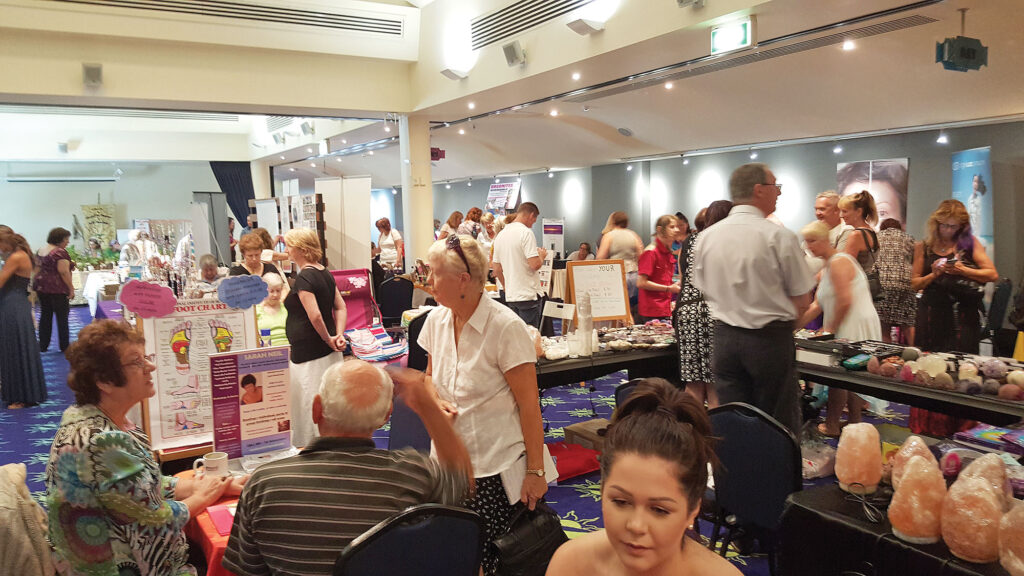 We are back and have approval to have our event go ahead subject to restrictions not changing.
Covid – Safety Plans will be in place as per Government regulations. Due to the 4sqmtr rules there may be a short delay before entering the Hall, although the numbers allowed in Hall at one time should make waiting times minimal.
If you wish to have a reading with one of our insightful Psychics maybe it's best to pre book, simply go to our NEW webpage www.whitelightexpos.com & make your choice then ring 0419 709 661 to ensure the person & time suits.
Wanda Shipton will be there doing her beautiful Spirit Guide Drawings, she has been very popular the last 2years & her work is stunning.
We will have a Crystal Expo within our Wellbeing and Psychic Expo with Julie Abraham filling a double stand with her magnificent array of crystals.
There will be 6 or 7 informative talks during the day, all are FREE & the speakers have stands at the Expo so you can go to them for more words of wisdom after their talk.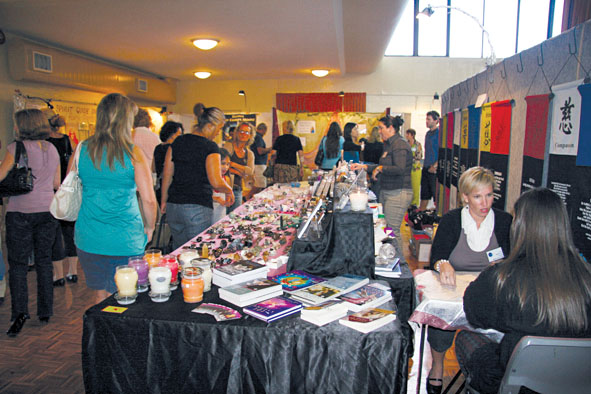 Julie from Serenity Succulents will be in attendance with a beautiful array of succulents whilst her husband Ray will be outside with Ray's Roam'n Coffee, he was there last year & the coffee is delicious.
Other Exhibitors this year are Laraine, The Book Lady with metaphysical, health & self help books plus CD's, salt grinders, oracle cards.
Then the delightful Mel will read your face & body. Lorna will introduce you to the wonderful Young Living Essential Oils and Vanessa will be exhibiting her very new herbal topical preparations & uniquely blended herbal teas & beverages. Shivallah will have his brand new meditation CD & posters
Now for something completely different Jill will introduce you to the Serpent of Light Therapeutic Healing experience with some of her beautiful pythons.
There is of course Therapeutic Medical Equipment, Iridology, Water Purifiers, Bowel Health & Stem Cell Nutrition. Enviro Candles will join us for the first time with Candles, Fairies, Angels & Pagan items, Pendulums and much, much more.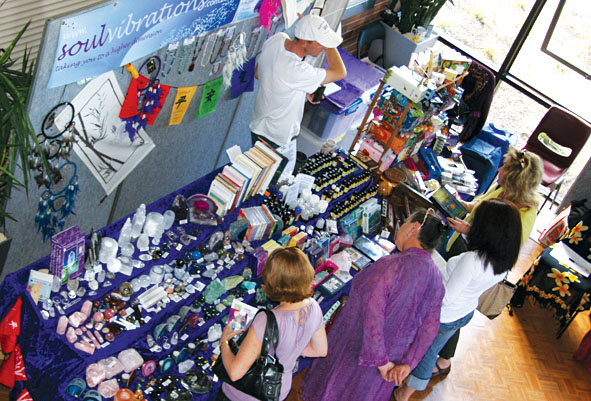 Remember it's still only a GOLD COIN ENTRY!
To make a pre booking for your preferred reader please go to www.whitelightexpos.com choose your reader then call 0419 709 661 to book them.
You can of course ring this number for any further information or to make Exhibitor enquiries as there are a couple of sites still available but they are going fast!