Bucky Rallies Members To Help Those In Need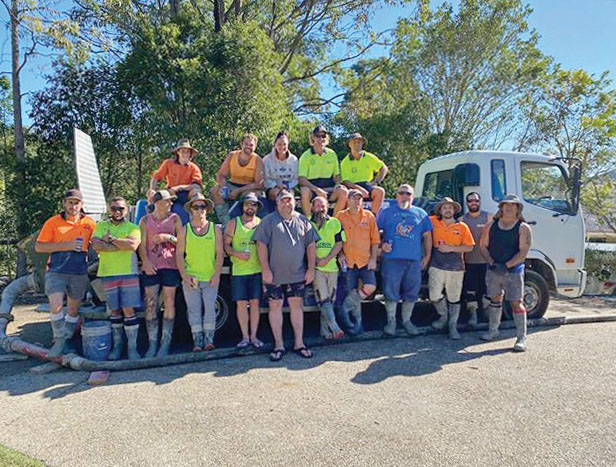 When Bucky Selkirk hears about a disadvantaged person or a charity group in need of help with a life-changing concreting construction project, for which funding is difficult, he puts the call out in his South East Queensland Concreters Wanted facebook group for support from the over 11,000 members. When they hear 'the call', tradies from near and far will quickly jump in to help.
One such recipient of help from a team of rallied concreters, labourers and suppliers was ex-serviceman, Ash Hurley from Maudesland. Just turned 40 and diagnosed with a brain tumour, he recently underwent a life-saving operation. Due to constant pain and his pituitary glands also requiring to be removed, he has subsequently contracted diabetes and suffered great weight increase. As a result Ash has had to hire workers to keep his pool construction business going in order to support his young family. When Bucky heard that the dirt driveway used by the workers was proving to be unsafe, he 'put a call out' in his group for some help to create a concrete driveway to make the area safer for Ash's workers. A team of concreters turned up to complete the job to 'help out a mate'. Both Ash and Bucky were literally brought to tears by the magnitude of the situation and the generosity of the members.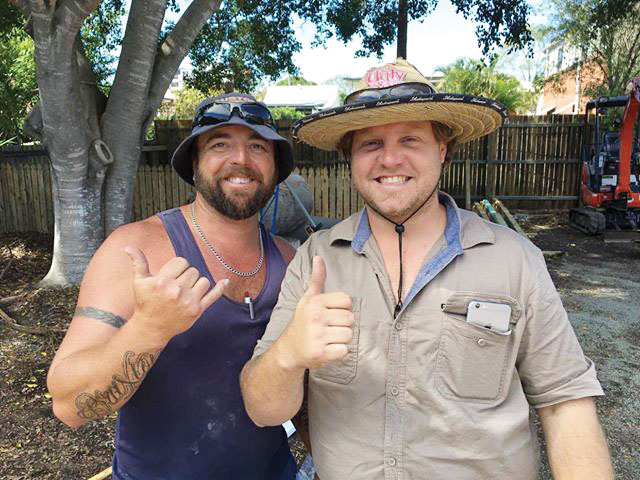 Another time, in collaboration with Aidan Hogan from 'The Block', Bucky took a team of 28 members to lay concrete and build a playground for the Nundah Children's Cottage, an organisation helping to support children with cancer. Bucky is well known in the local area. Recently he helped to organise a team of concreters, labourers and suppliers for creation of a slab for the local Tamborine Lions Den' shed.
Bucky and his facebook group South East Queensland Concreters Wanted has been so overwhelmed by the generosity and willingness of people to help, that he has now formed groups in every state, territory and New Zealand.