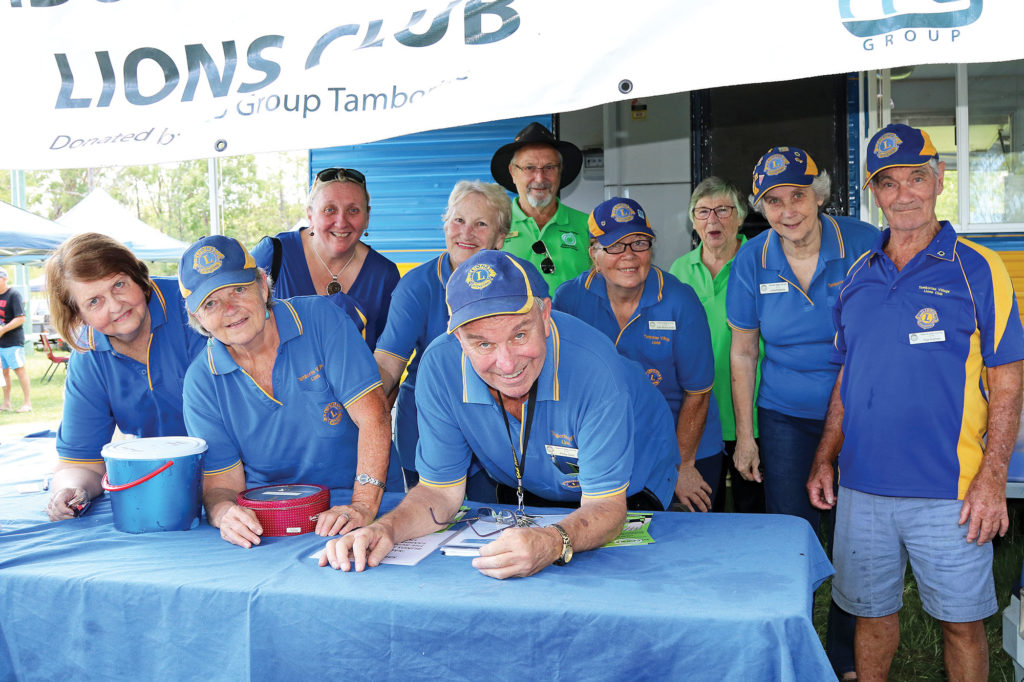 Tamborine Village Lions was again on a mission fundraising at the (RTCB) Beaudersert Trail Ride on Sunday 8, March.
Thank you RTCB for giving us the opportunity to fundraise at this event and to all our Lions members who participated in this fundraising event. It was a successful fundraising event and will be our last fundraising event for awhile.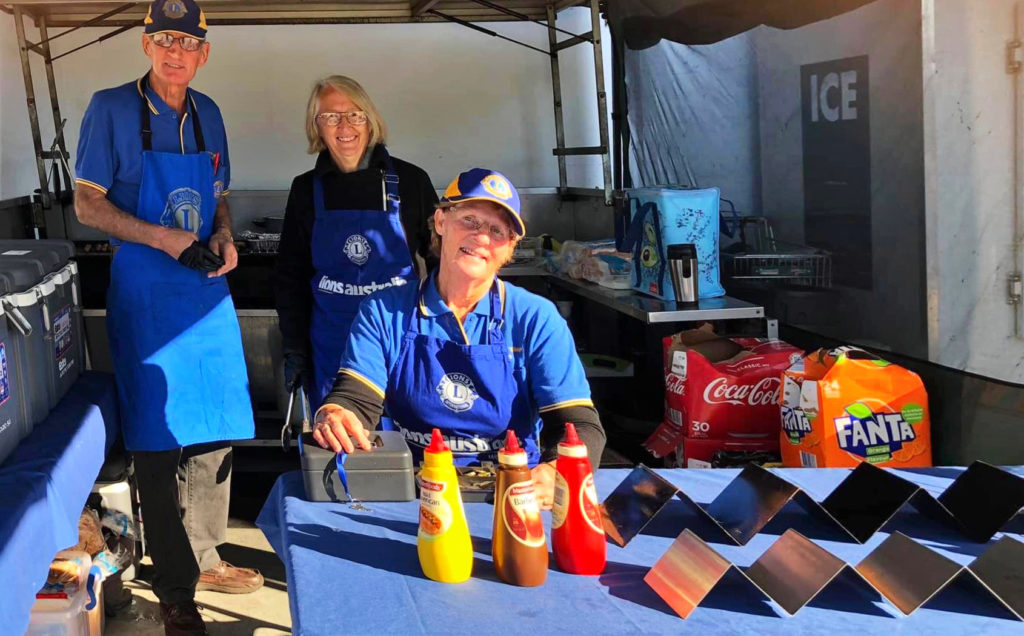 Due to COVID-19:
Cancellation of all Public Events until further notice, these can change very quickly as Government directives change;
Tamborine Village Lions Community Markets First Sunday Each Month:
5th April 2020 & 3rd May 2020 – Cancelled

Anzac Day Dawn Service – Cancelled – now to be observed as a community 'driveway/broadcast' event – see community page
Bunnings Sausage Sizzles – Cancelled via Bunnings company directive

Mothers Day Raffle – Postponed until further notice
Tamborine Village Lions extends their thanks to our generous donors:
Mother Day Raffles Prizes:
– Handbag and Necklace – donated by Shoe Vault at Canungra
– Gift Pamper Pack – donated by My Country Escapes at Canungra
– Voucher $50 – donated by Stellarossa at Yarrabilba
– Blanket handcrafted – donated by Lion Marie Cousin

Containers For Change Donor:
The Lions would like to thank an anonymous donor who dropped off 474 containers to Southport Bottles & Cans and put forward the Tamborine Village Lions Containers For Change Number so that the Lions received a donation of $47.40. The generous donation will go towards helping someone in need. Thank You!


COVID-19 Strategies:
The best ways to protect yourself against COVID-19:
– By frequently cleansing your hands with soap and water or an alcohol based solution
– Avoid touching your eyes, nose and mouth
– Stay at home if you are unwell
– Keep a recommended safe distance from each other
– It is very important to protect Ourselves and our Communities!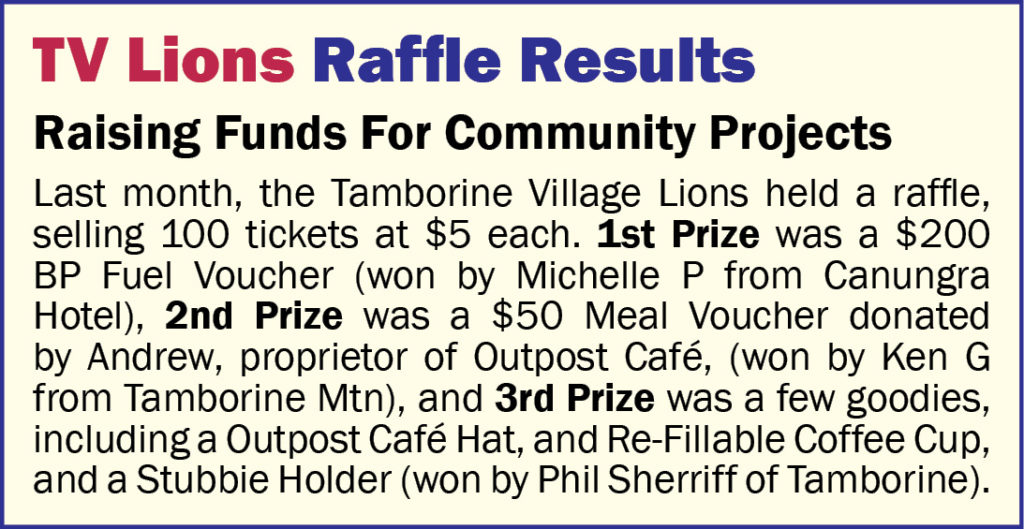 PLEASE STAY SAFE
Kindness Matters
Thank You
By Lion Shirlene Pott
Media/Publicity Officer
Tamborine Village
Lions Club