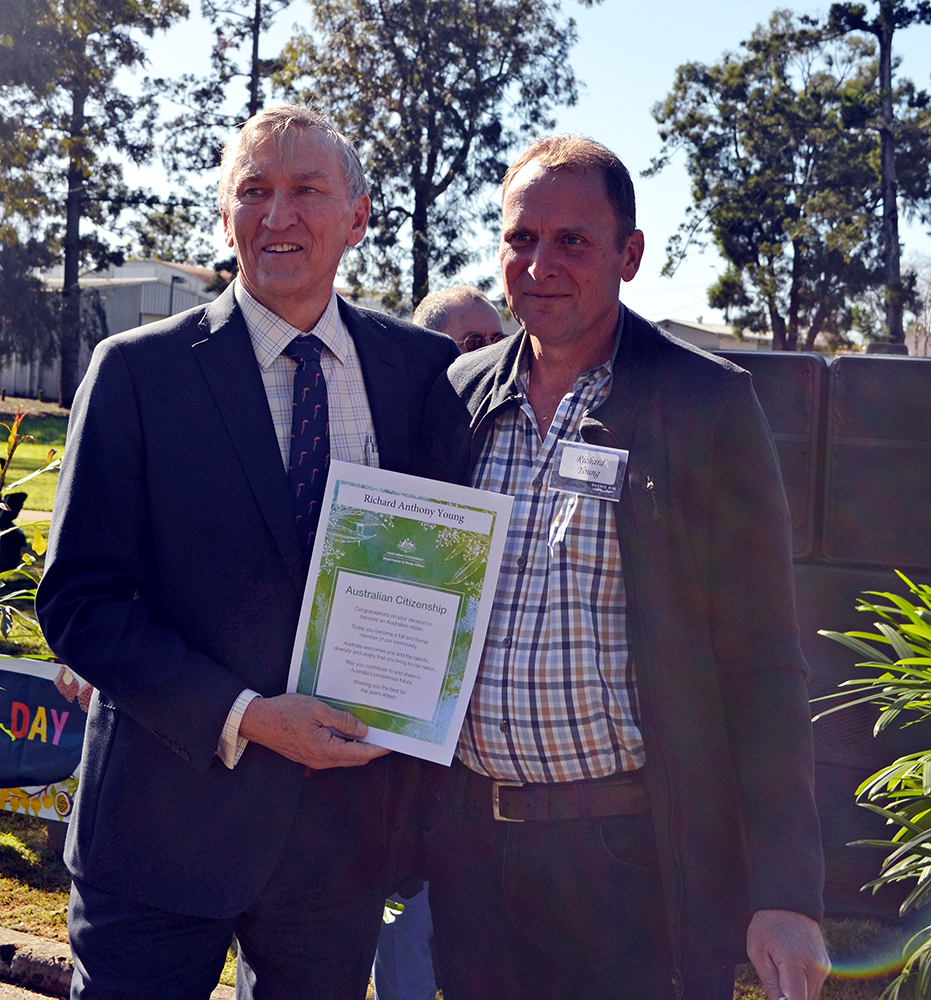 Eleven Scenic Rim residents marked their first day as fair dinkum Aussies in a celebration of Queensland Day and the Queen's Platinum Jubilee yesterday.
The 11 pledged their loyalty to Australia and its people at a citizenship ceremony held in conjunction with the presentation of Scenic Rim Regional Council's 2022 Australia Day Awards at the Queensland Day Family Fun Day held in Jubilee Park, Beaudesert on Sunday 5 June.
The citizenship ceremony began with Mayor Greg Christensen formally welcoming the region's newest Australians, who have come from Brazil, Norway, the United Kingdom, Slovenia, Egypt, New Zealand, Thailand and Sweden to settle in the Scenic Rim.
"This Queensland Day we celebrate 163 years since Queensland became an independent colony separate from New South Wales," he said.
"On 6 June 1859, a new story began, the story of Queensland, and today we have 11 individuals from eight countries who are about to write the next chapter in their story as they formally become Australian citizens.
"While they have all come from very different parts of the world, they have one thing in common – they have all chosen to make the Scenic Rim their home, and what an excellent decision that has been."
The Scenic Rim's newest Australians are now residing at Tamborine Mountain, Boonah, Witheren, Canungra, Beaudesert, Tamborine and Kooralbyn.
Mayor Christensen said that in becoming Australian citizens they would all share the same rights and responsibilities of those born here and that citizenship united all Australians while representing their diversity.
"Becoming an Australian citizen does not mean turning your back on your country of origin," he said.
"It does not mean you have to forget the language of the country or its customs or culture.
"Instead, we ask you to share these valuable assets so that Australians can become more tolerant and understanding.
"On behalf of the people of Australia, and especially the Scenic Rim, I congratulate you on becoming Australian Citizens and hope you enjoy a happy and prosperous future as citizens of Australia and residents of this region."